Yep, So I got bored yesterday and decieded to paint my bike with Supercheap paint, the colour is called "Indian Red" but it looks more like poo brown to me: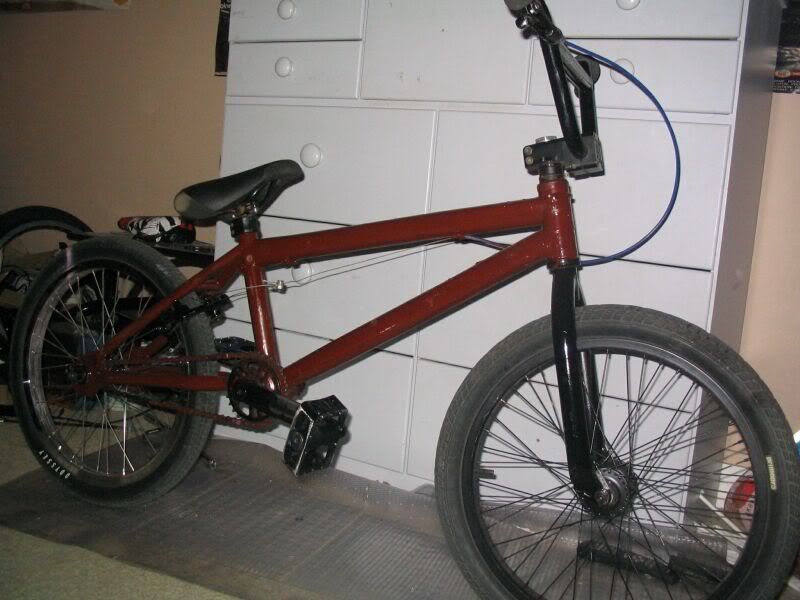 And yea, it looks like shit as I didn't bother sanding it or taking off stickers or anything.
Heres a couple random pictures from the drink's I had after the BMX Jam a couple weeks ago: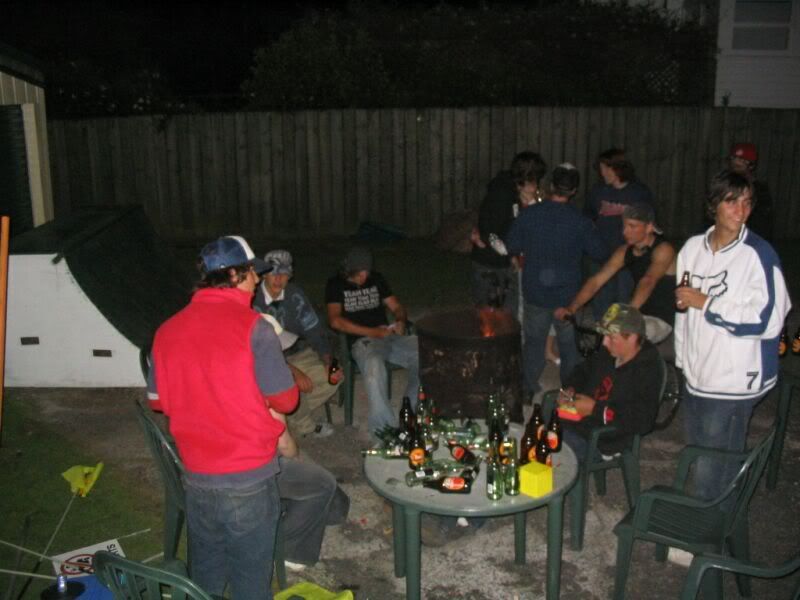 About half the people that were there and about half the drinks...the quarter was fun.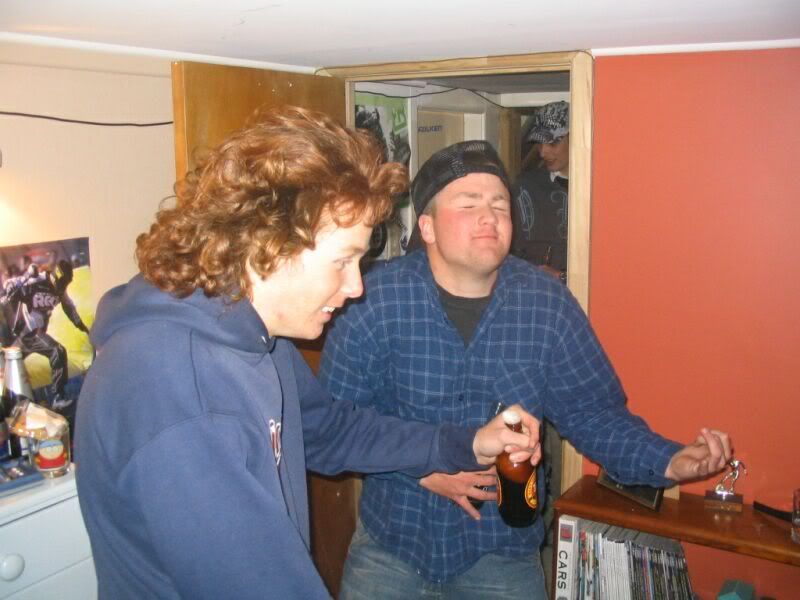 Simon and Cody Rockin' out to AC/DC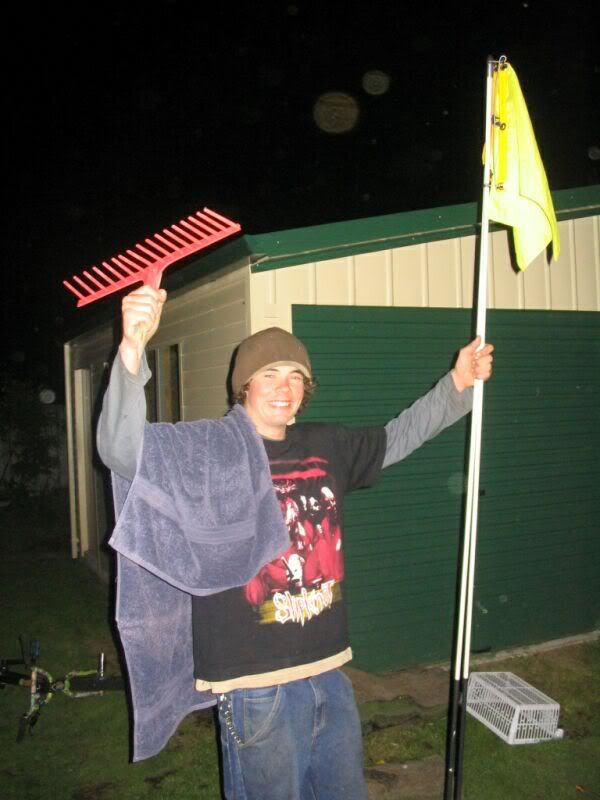 Matt D, he also stole a lawn gnome that ended up headless and in my mothers garden the next morning...don't ask me.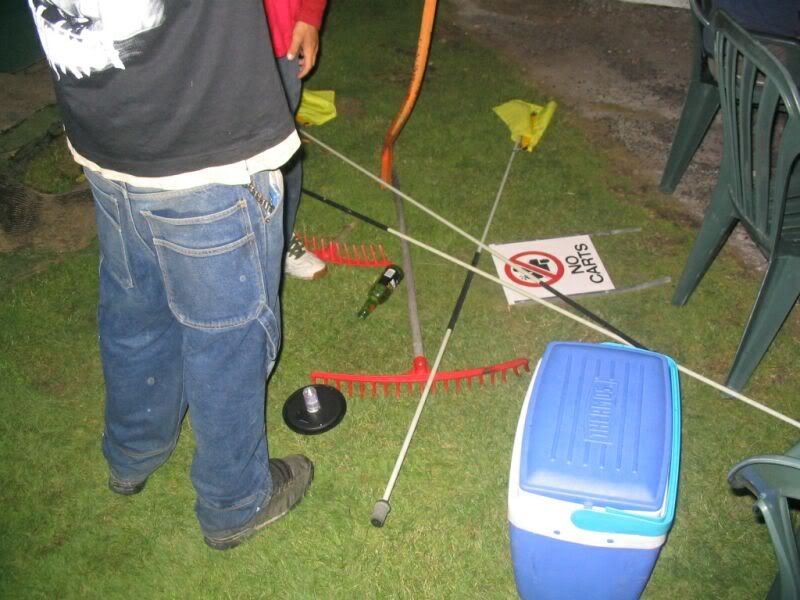 I think I counted about 8 flags, and alot of other rubbish...god know's where it got to.
More pictures can be found here on my photobucket, get all fancy and figure out how to get to it nerd.
I'm going to leave you with a Trippy picture I took of adam doing a double peg to smith the other night...people still have pegs?