I Told you this would be updated alot.
I hope these work:
Me, Table over the Rotorua Hip.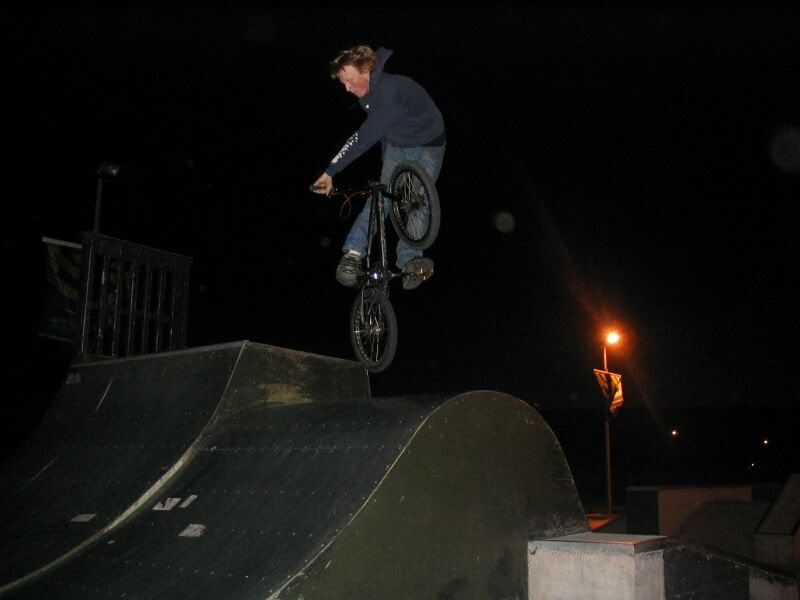 Jared, Clicked Turndown over the roll.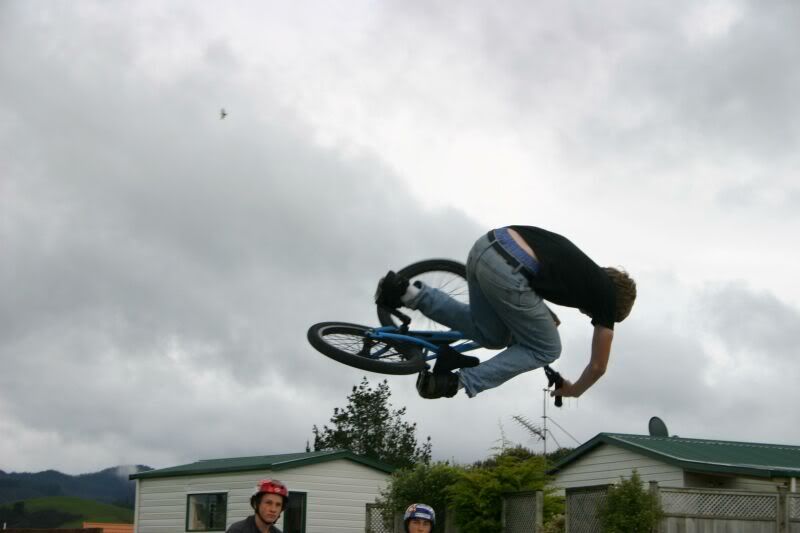 Luke, Bars Turned **Check** Knees Together **Check** Clicked Table!
And heres a quick Bike Check from me:
Frame: Specilized Vegas TRX '03 20.5"
Fork: Odyssey Race Forks
Stem: Odyssey Chock Fulla Nuts (Elementary coming this week)
Gyro: No way
Headset: Aheadset Dozer
Bars: Solid Hella Light Bars
Grips: Odi Longnecks
Bar Ends: Odi
Lever: Odyssey Modulever
Cable: Odyssey Linear Slic Kable
Seat: Primo Balance
Seatpost: Specilized with a haro inside.
Seat Clamp: Specilized
Sprocket: Tree 28t Chain:
Some KMC chain with an Alliance Half Link
Chain Tensioners: Specilized
Spindle: Specilized
Crank Arms: Specilized Forged
Pedals: Pr1mo Super Tenderizers - Blue Brakes: Odyssey Modulever Brake Pads: Odyssey 2x4
Front Tyre: PrimoPro Taj Tire
Back Tyre; Odyssey Path
Rear Wheel: Odyssey Haazard lite laced to an odyssey cassete hub with Swiss DT spokes
Rear Driver: Odyssey single piece 10t driver
Front Wheel: Some 3/8 wheel I got for $10
Weight: 28.66lbs/13kg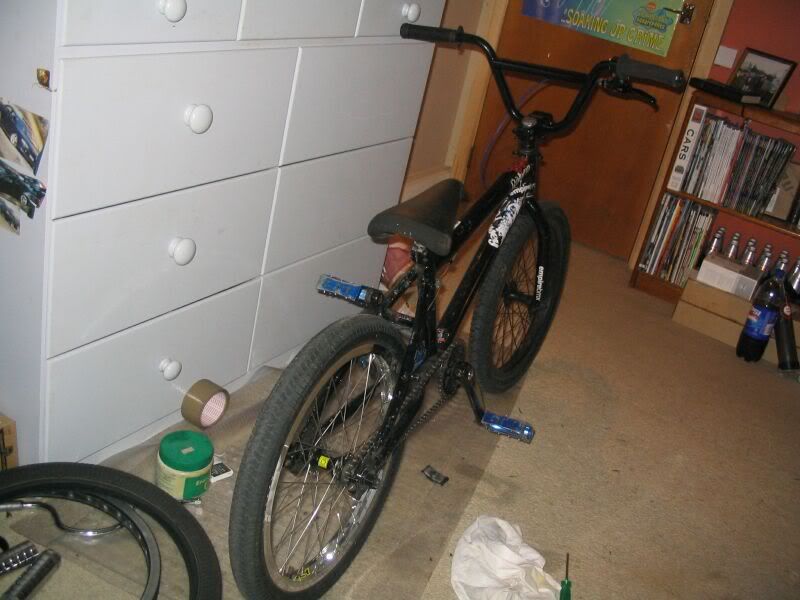 I Asked luke to write out his parts but he replyed saying "Fuck that", hes an angry young man.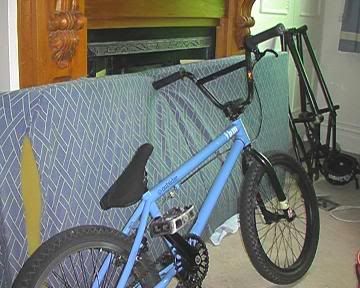 Check out my bad taste in music! :
http://www.audioscrobbler.com/user/prophecyBMX/
Thats me, Luke is also going to be posting crap here for you to read.
Goodbye!