Today I was a bit bored at home, had the day & night off work, but my back was too fucked to go for a ride, but figured I'd go say hi to everyone at the skatepark, shot the shit and got some new photos for an update.
Rad, check it ouuttt.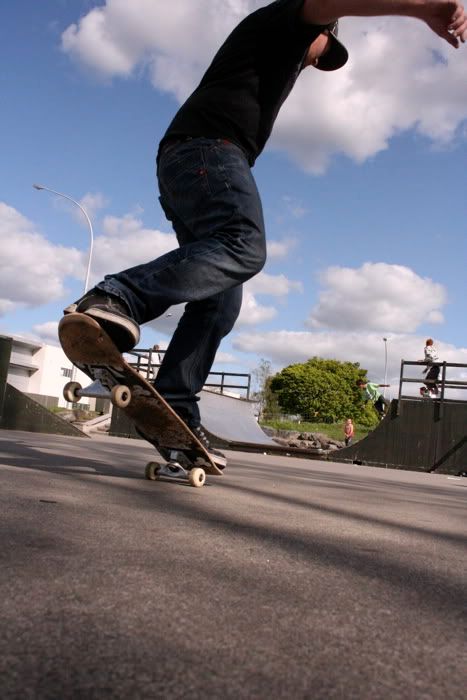 Cody started skateboarding
He also took a couple photos of simon: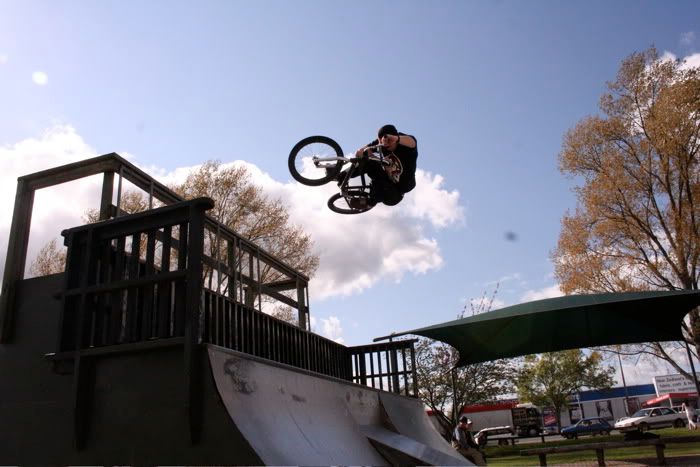 cody photo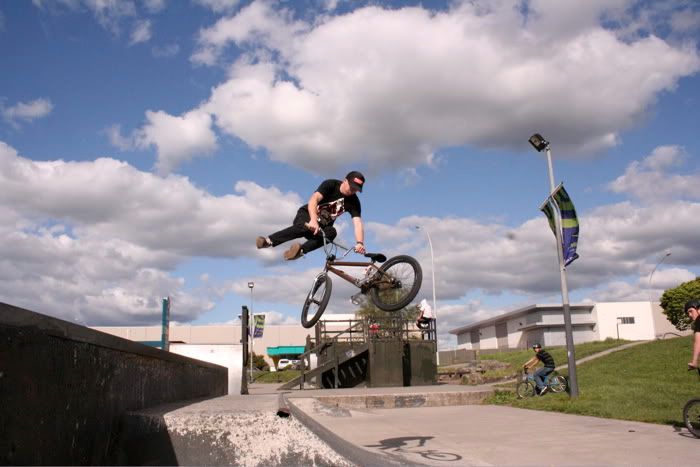 cody photo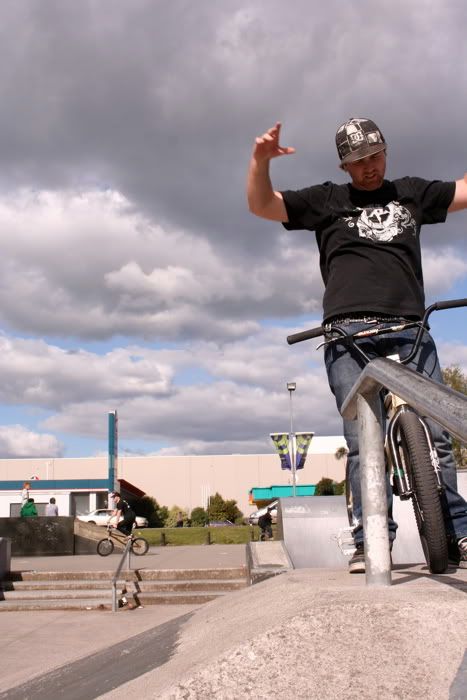 yeah boii!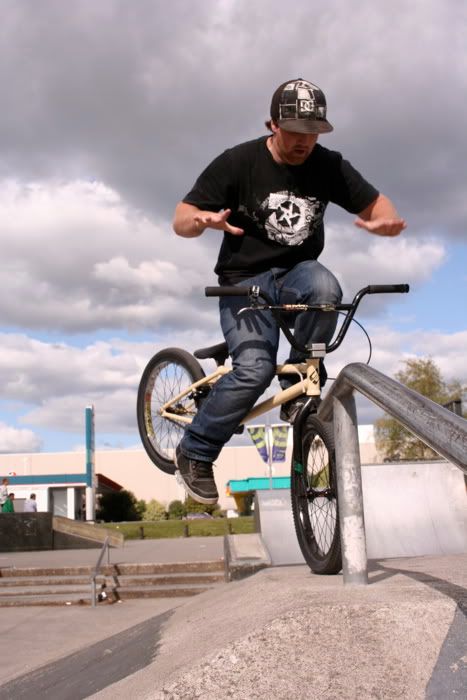 no hand foot jam what!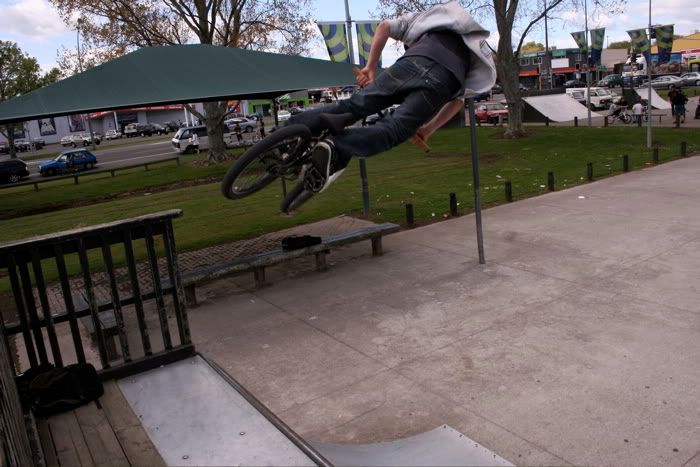 this kid was loose apparently.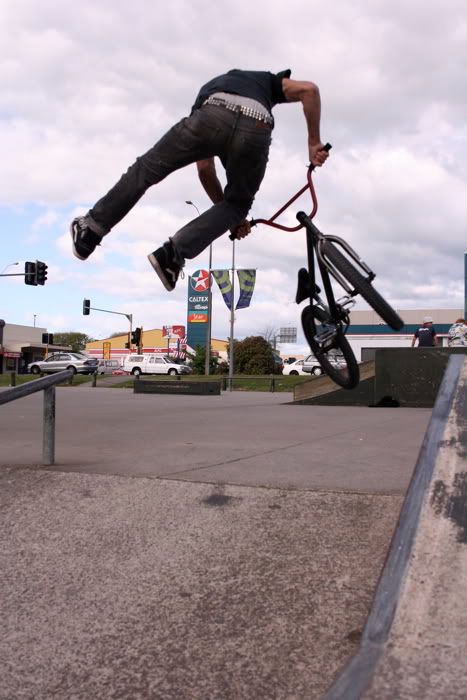 tailwhip's were flying like mad left right and jack/simon
Simon whipppppping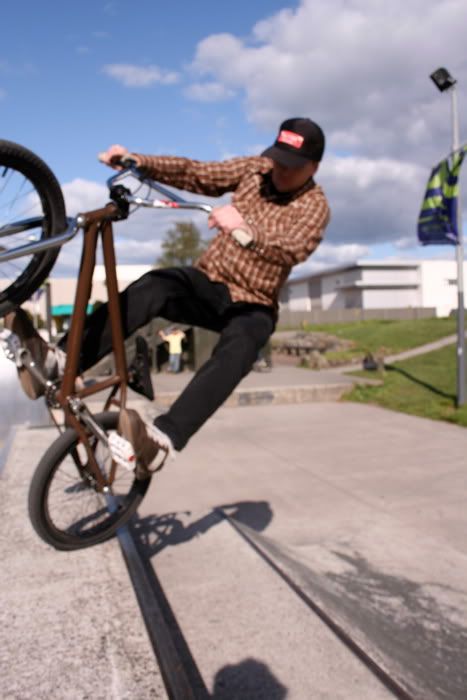 oooooops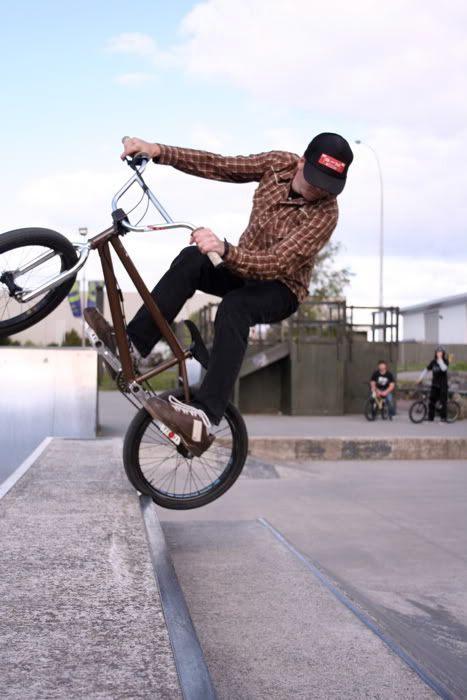 gettin' it done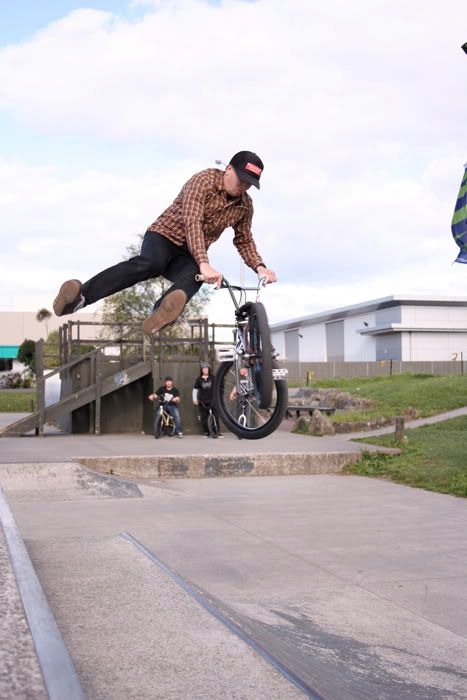 who cares. heres another tailwhip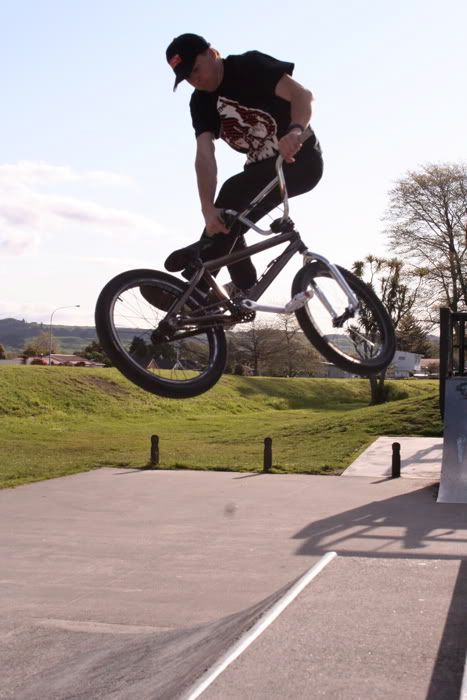 and another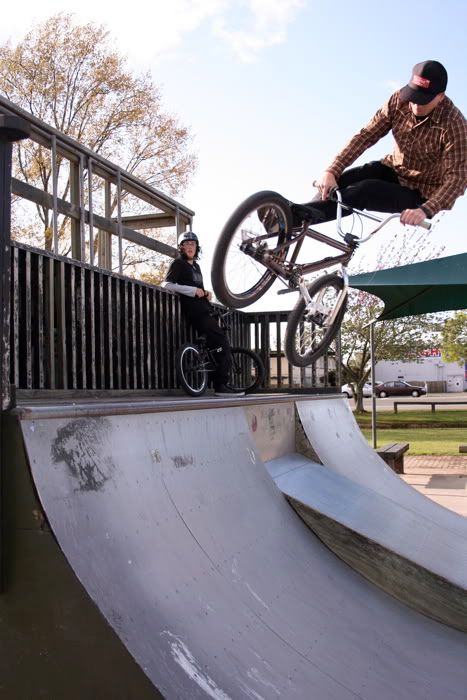 and another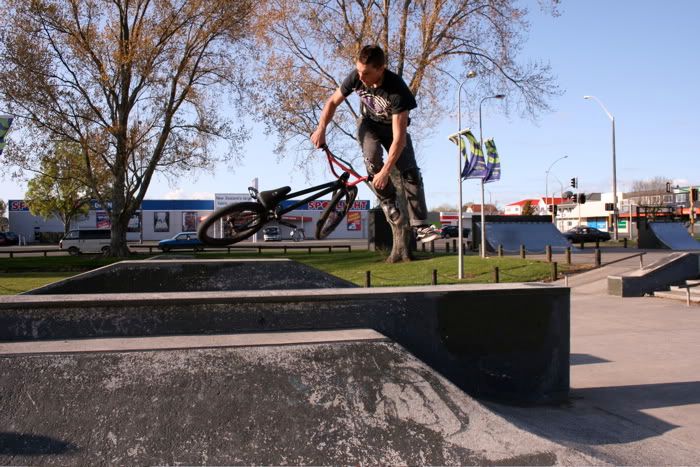 and another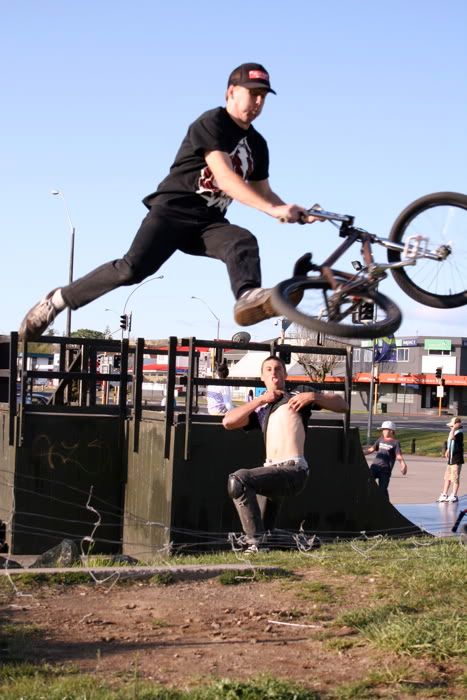 and another including jacks hairy nipples!
just to break the tension, heres Jesse!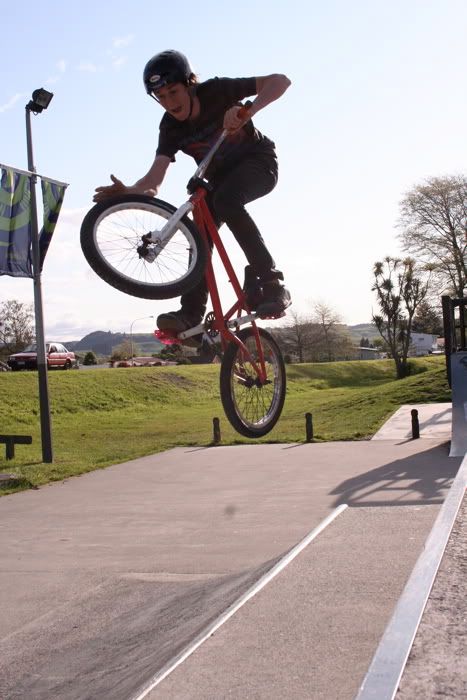 yay
your gay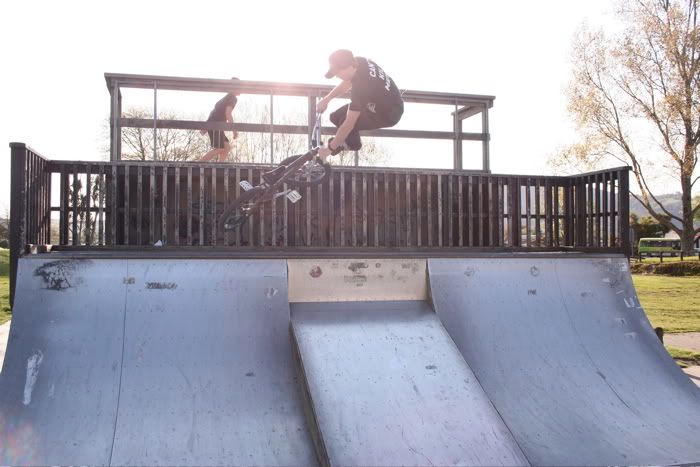 simon decided to get silly and whip the transfer well i ran there and tried to take a photo
transfering tailwhip again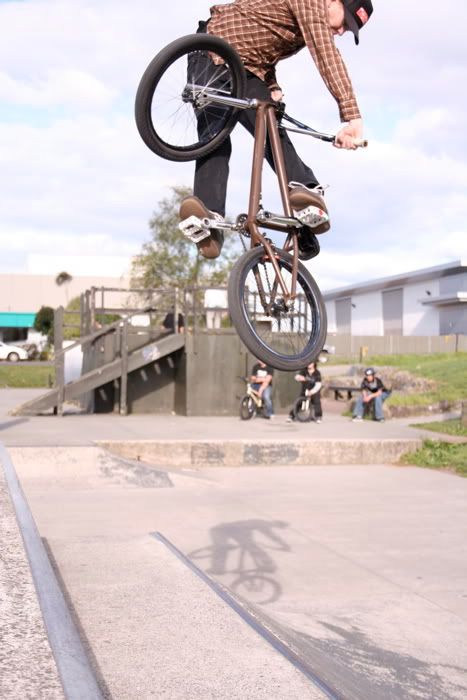 simon thinks his turndown is better than jacks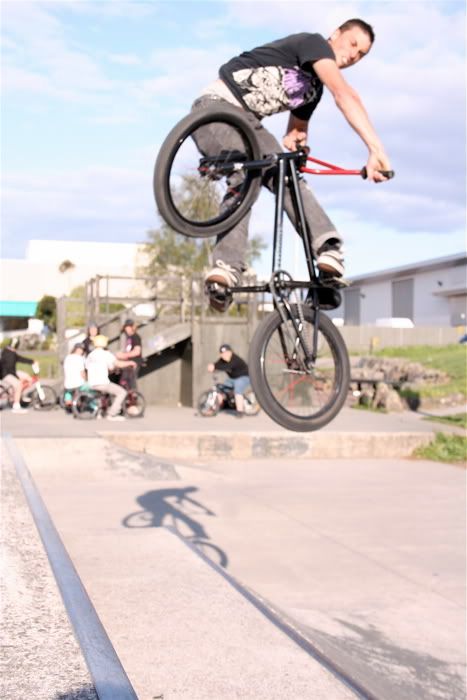 jack thinks his turndown is better than simons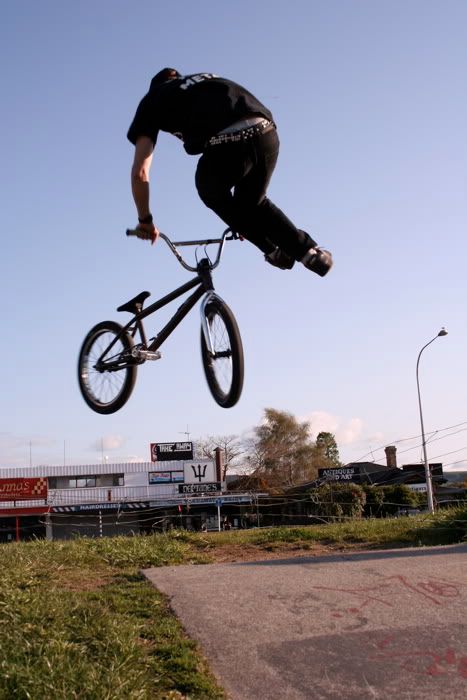 jack and simon thought they would whip over a fence...sure it had fallen over but it's still a fence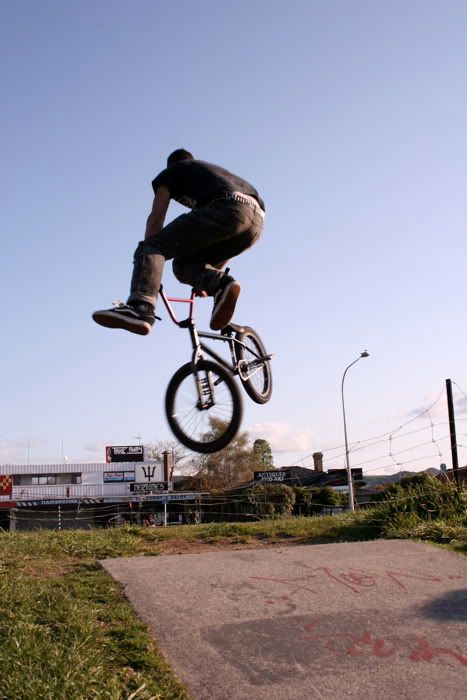 ditto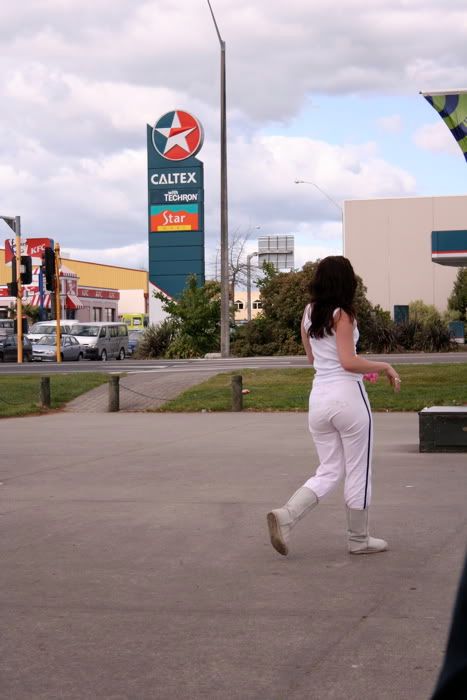 I forgot to take pictures of all the ramp tramps to rival zombie's girlie pics...but this bmx mum will do....her frontside was probably better than her rear side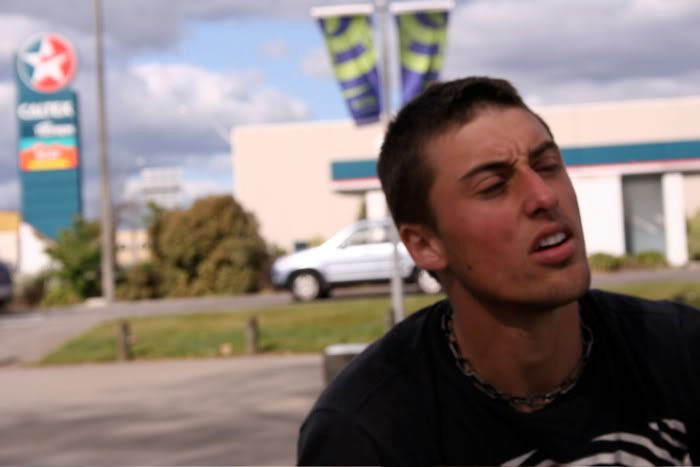 here is jack thinking of said ramp tramps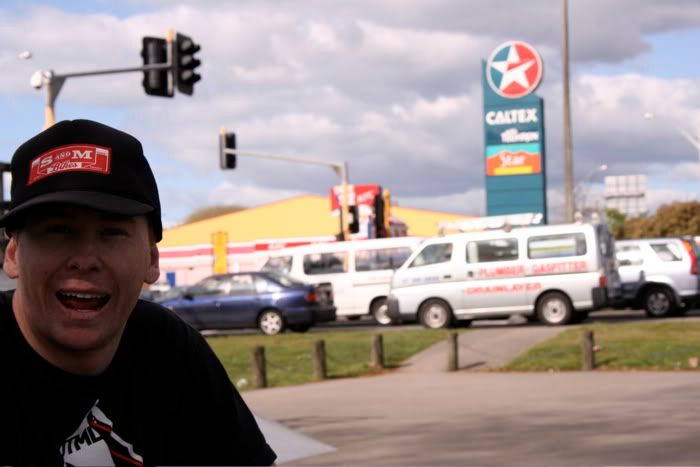 i dont even know what simon is thinking of
yes.
Oh, I'm selling my frame as its too short my lanky ass:
http://www.trademe.co.nz/Browse/Listing.aspx?id=181397846
e-mail me if you're interested so i don't have to pay dumb trademe fees
nope@gmail.com
ALSO, if you didn't already see on zombie, theres a comp/jam in Rotorua next saturday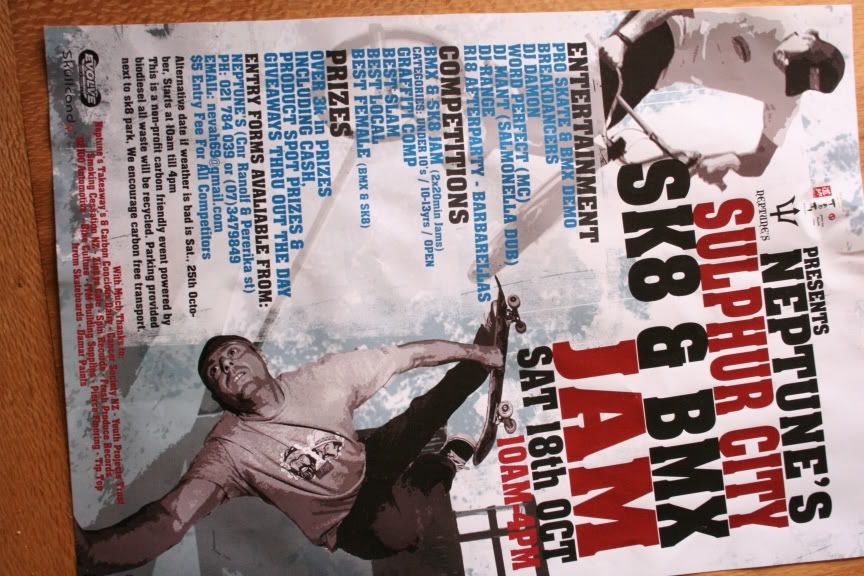 I'm going to be in Auckland on friday night and coming down here on saturday so if anyone wants a ride then let me know!
I think thats about the lot.
As you all know by now we all lost a great friend that was Tim Hales last week, thoughts go out to his loved ones, he will be missed by all.
Ride In Peace bro . . .
-Ryan