seriously. never even bother with them, I love Wendys with all my heart, but today I was let down by them for the first time ever.
"Cheese loaded fries" for $4.50. Which is basicly about 10 fries, horrible cheese sauce & shitty bacon left over bits.
don't waste your money! I can't warn you enough!!
ANYWAY.
Apart from that huge dissapointment today, Phillip, Cody, Simon, Jared, Jack & I went on a wee trip to Maketu, Papamoa & Tauranga.
After arriving at Maketu and riding around for 10 mins or so Jack exploded his wheel, shot mate.
Not a happy jackie!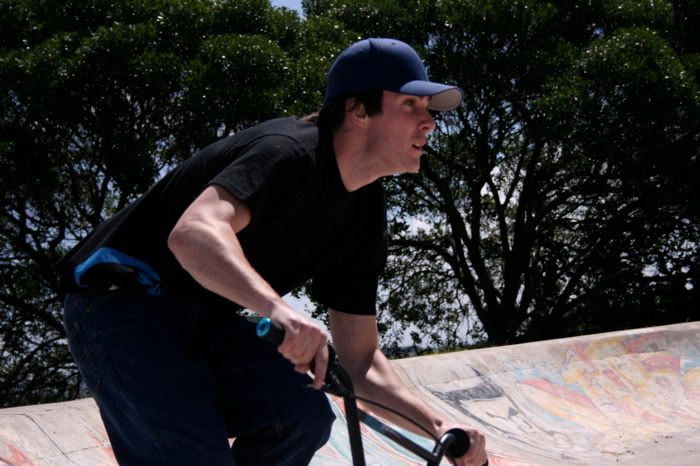 Phillip flowin' around
After 30mins or so kinda realised that the park was pretty rubbish so decided to carry on, but not before Simon let his tyre have a sit on the bench . . .
fufaaanuuuuu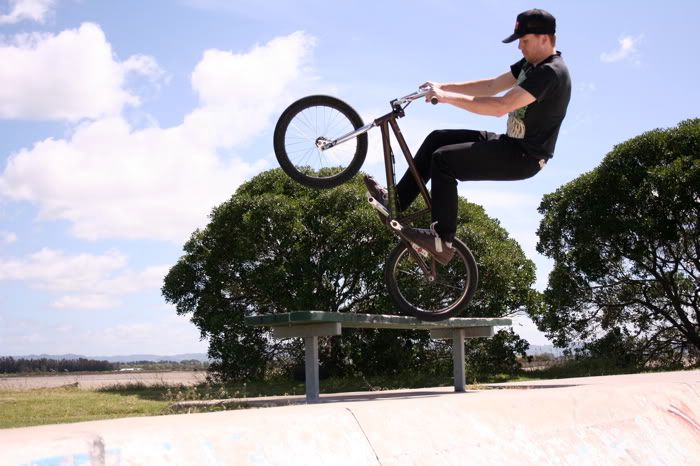 he did a couple of times as cody left his video cam lens cam on. ha haaa
lens cap off this time!
Went to papamoa park for a bit, did some sweet flyouts, Simon went willddd and 360ed this and tailwhiped everything in sight.
Didn't take any pictures here tho. well. apart from this sweet one:
laterZZ
From here went to the terrible Wendys then to 17th ave park, my back is being an arse by this point so jack had a ride around on my bike.
jack shits sunshine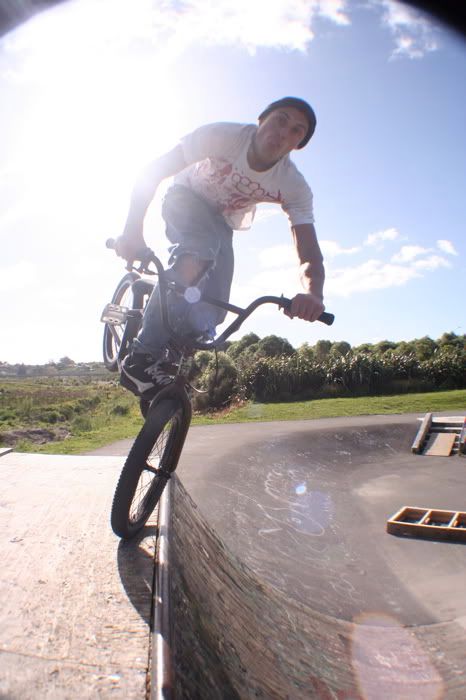 yeeapppp jack
IN the field next to the park there was a sweet dirt pile that had a couple lips dug into it, that was crap. but fun.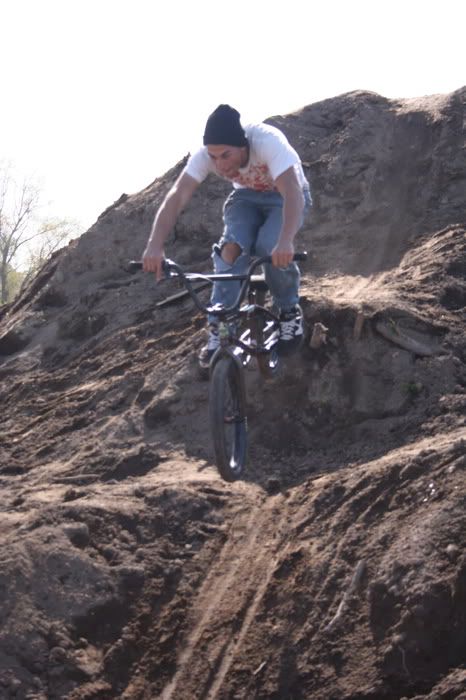 here jack gets back to his roots mountion biking whatt!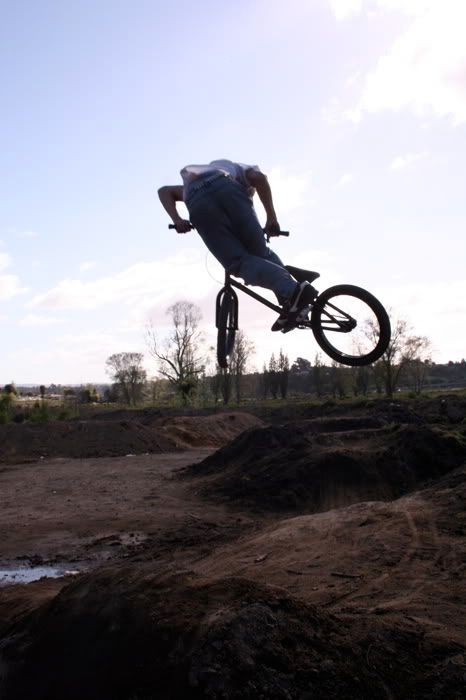 jackyjackyjackjack
Simon hippin' the table.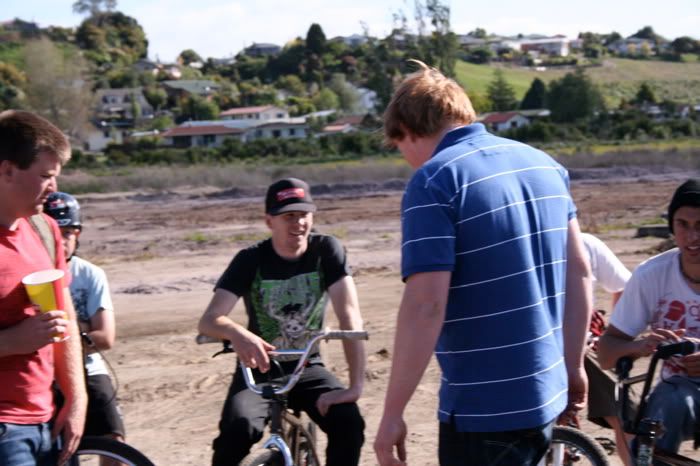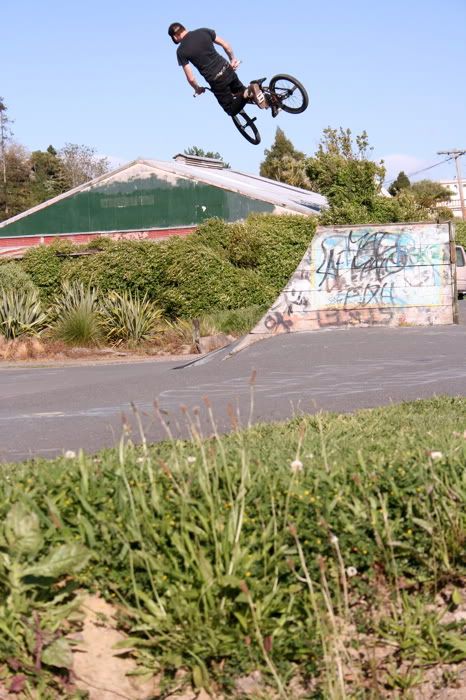 most action simons seen in years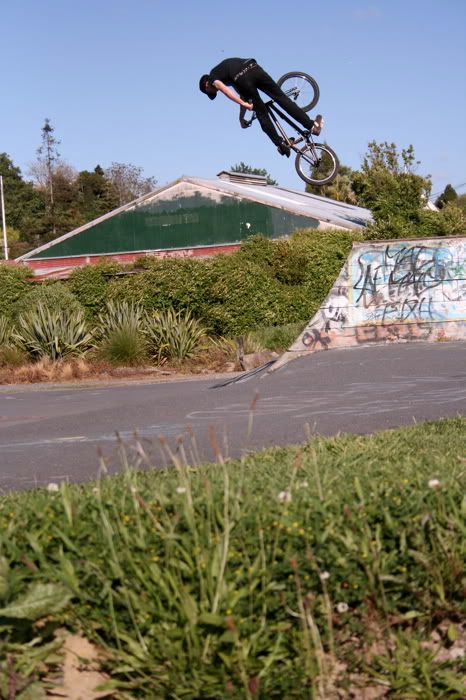 Simon downturnin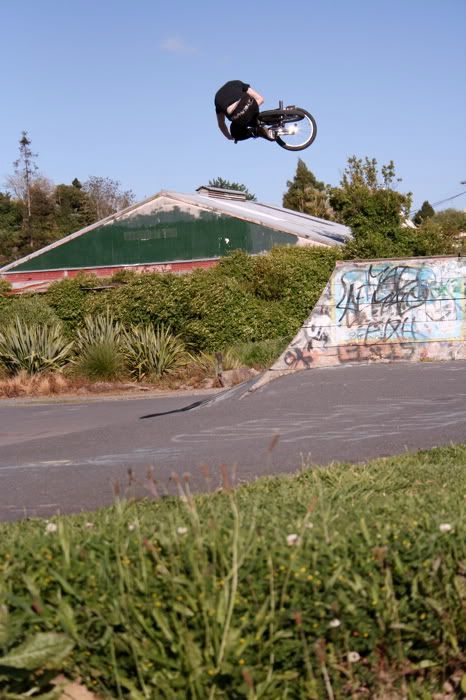 damn i take too many pictures of Simon.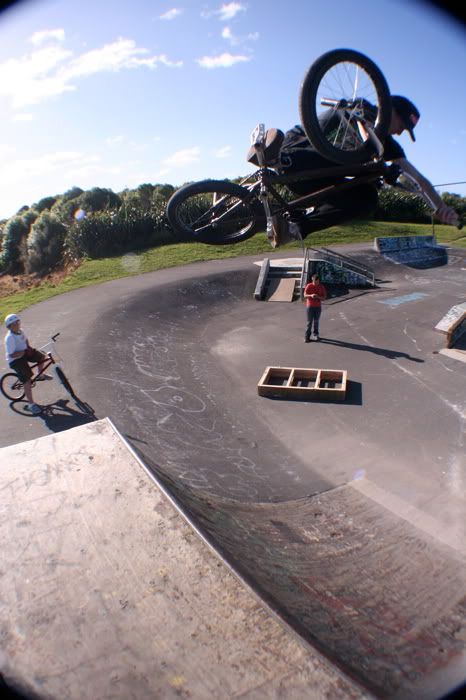 simon again
three simon tables in a row? what!!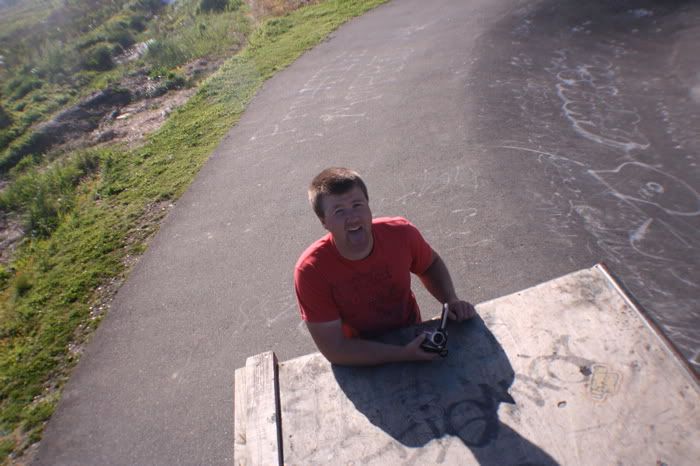 even cody was in shock!
Phillip is back again even if his leg is still bleeding from the other day
Simon yeepppppp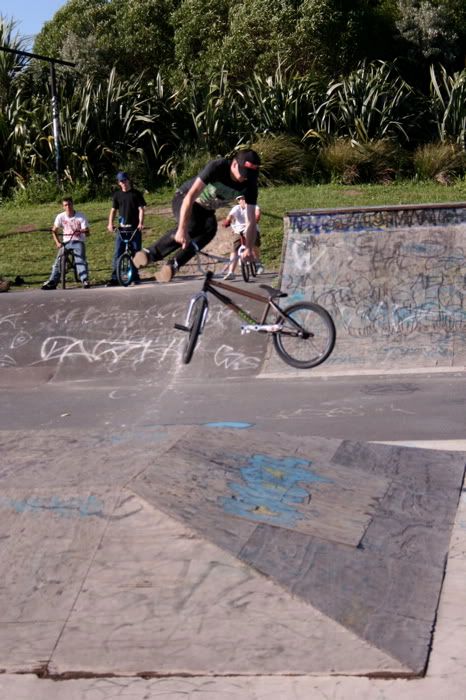 t-whip yo
I kinda took this pic without looking real quickly and it kinda turned out okay. Phillipp!
Papamoa was fun, day was fun. thanks everyonee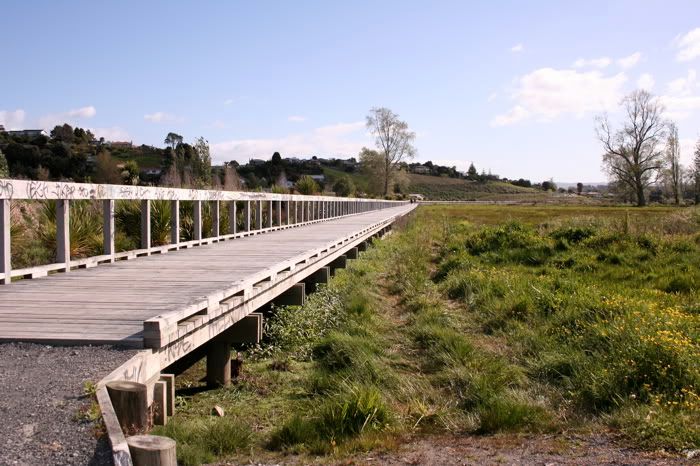 under the boooardddd walkkk BOARDWALK
yeah!