I suppose this really all started on the zombie-fleah-eaters forums...oh wait, actully, at Taupo we were given some complimentry tickets from some scumbag washed up wakeboarder to a comp that was taking place at Lake Karipero.
We headed over to Karipero at around 11ish, packed into the Demio were Cody a very Hungover Simon and ryan (me!)
We got there about an hour late, went and say Hi to Louis & George, George had crashed pretty bad on a downside whip earlier in the day so he wasn't riding.
We hopped the fence and sat in the riders area for the dirt jumping comp, the rider turn-out was alot better than expected, and there were quite a number of spectators aswell.
If there was a big trick that went down, I probably missed it, but heres a couple of pictures from the dirt part of the comp.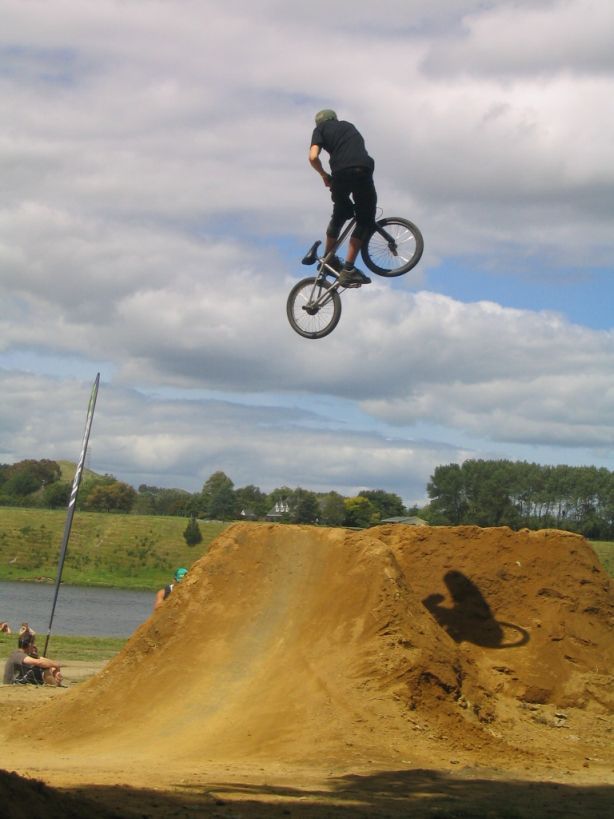 Louis, Turndown.
Louis also managed to 720 the box jump in the park competition, keeping the Bolter Camp happy im sure.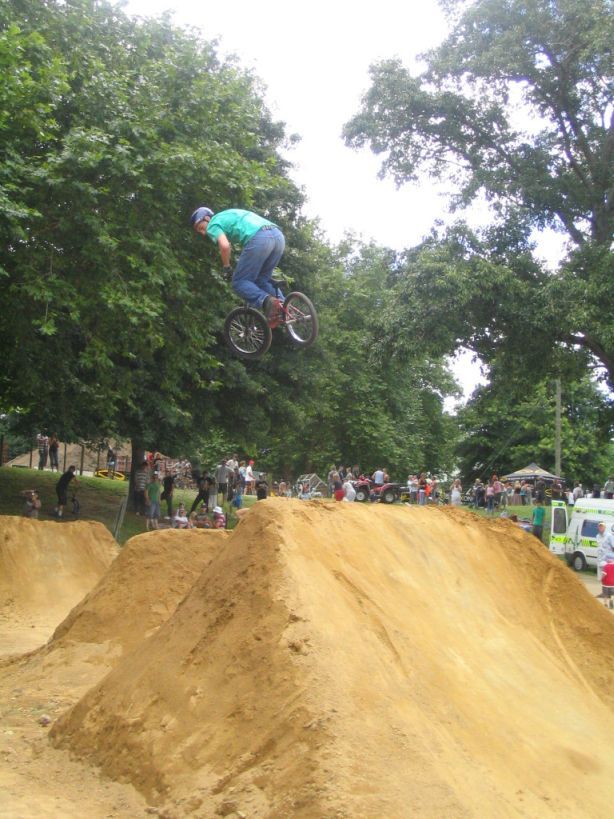 Mr. Manconi, 360 smooth as a wendy's burger bun.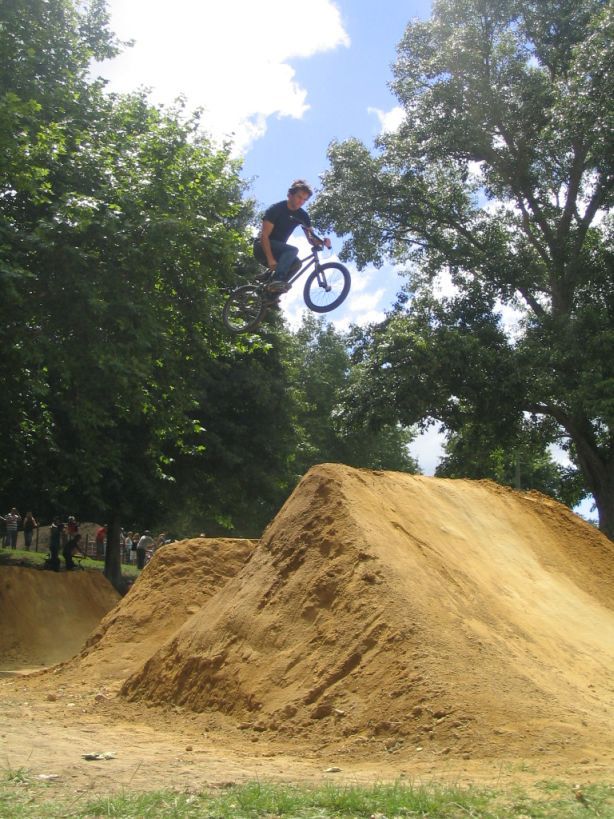 A real bad picture of Tim Hales, he did these and either pulled the back end of his bike up or tucked at the same time, obviously Tim rode everything with super clean style and even threw down a perfect tuck no hander to late no foot can. WHAT WHAT!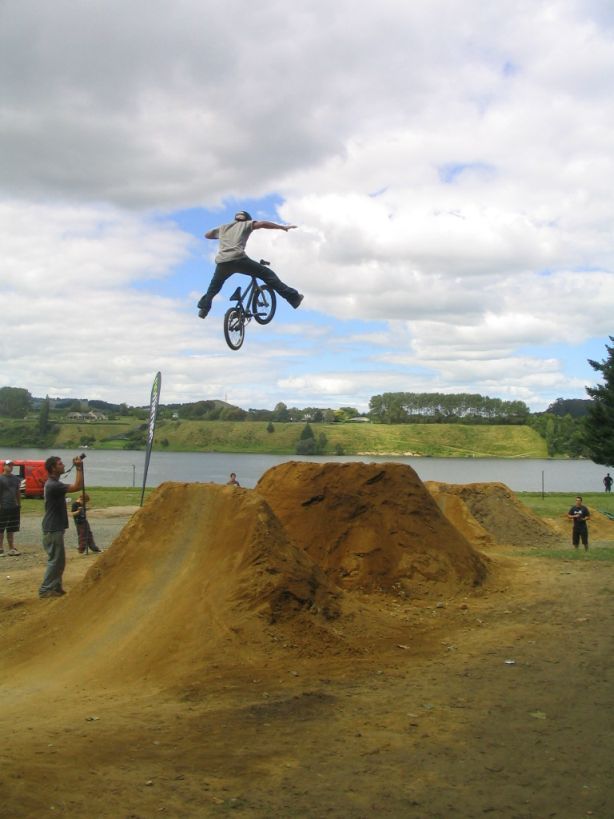 Mike, nothing at all, he also managed to throw down a turndown after this before even hitting the ground.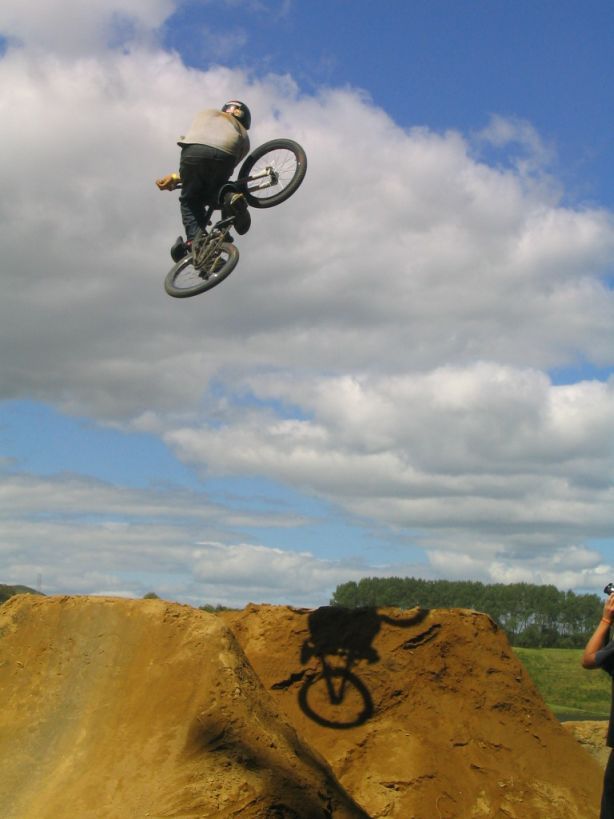 Mike, Invert to the shoulder...I don't understand how he can get these like this on a straight jump.
Jed, Tailwhip pedal to pedal.
Jed rolled away from a flipwhip after a couple of trys towards the end of the day..slick stuff indeed.
There was also a park competition, the park was pretty crap, with a drain going through the middle of it, but Haimona, Zombie Mike, Pommy Mark & Louis managed to ride super well considering.
I didn't go back today to see/hear the results so I can't tell you the who did whats of toooday.
After it all was over we started the trip back to Rotorua and with my second ever Subway meal down we were off to Putararu.
Oh yeah, we also stopped in cambridge for a quickie, I got some video from this and if you're lucky I'll post it up for all to see...but probably not.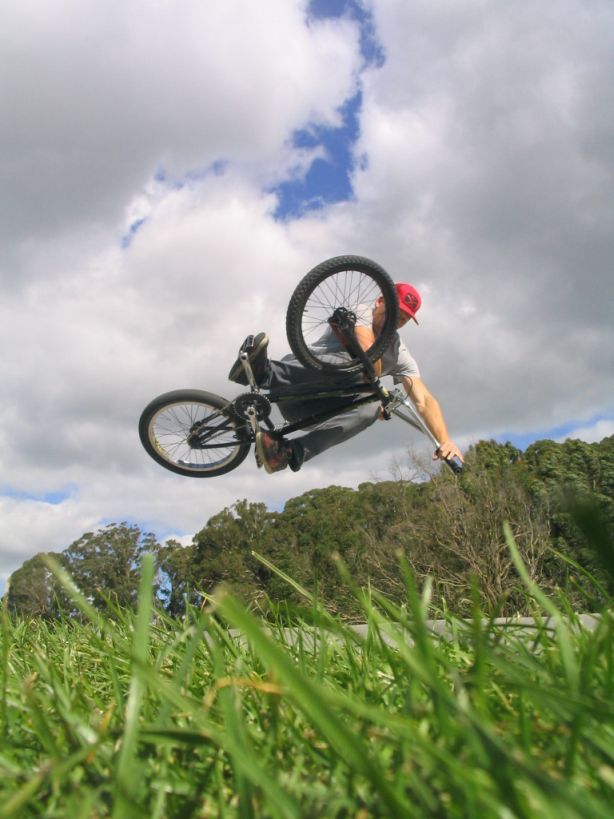 Simon, grassy invert out of the bumpyist trannie in the world . . well, it Rivals Gisbornes anyway.
Putararu
Simon, Inveeert.
After getting back to Rotorua we headed to codys to pick up the new shawdow dvd then to simons for a couple of beverages and some watching.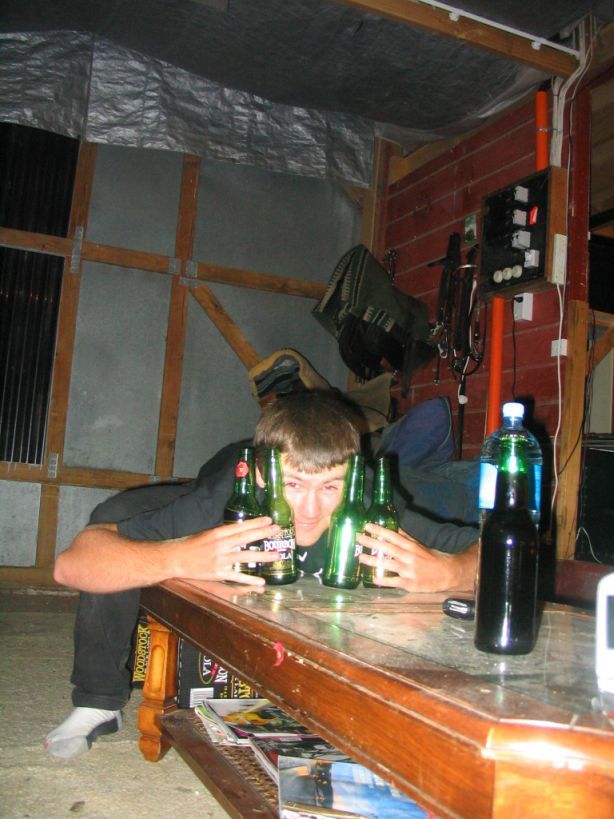 No more Heniken? Cody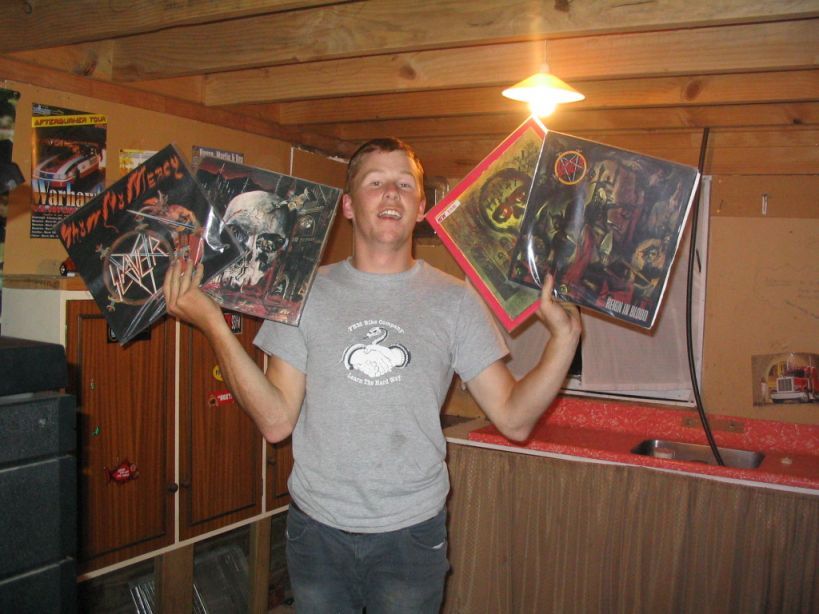 Slayer records = Neat
Today was a pretty mellow day, after leaving Simons we had a quick ride at the Ngo half pipe.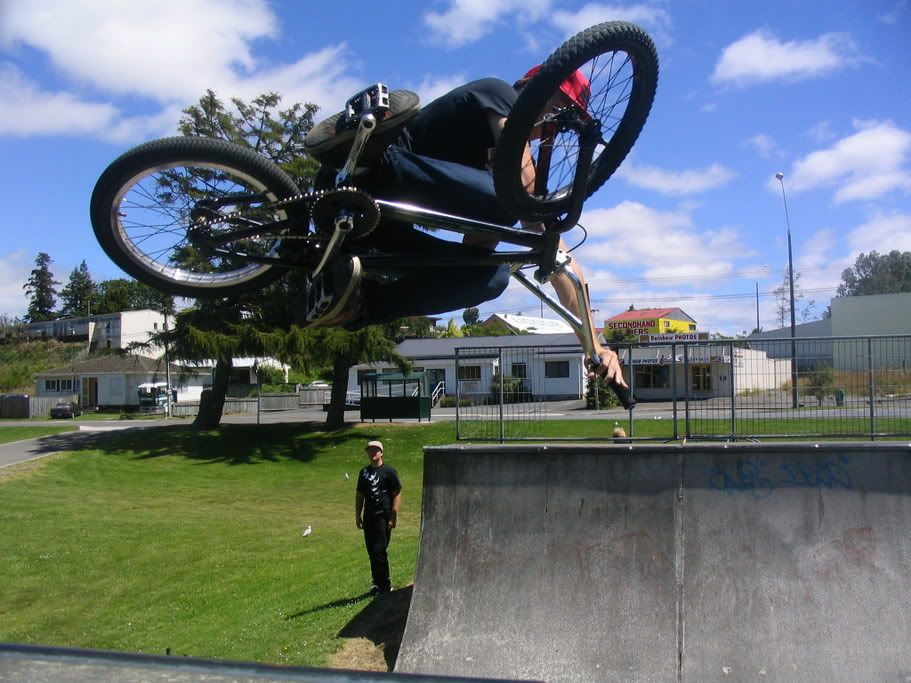 Then went to the skatepark for a wee ride and then headed out 2 da EST SDE for a street ride at Lakes high school, where we basicly rode a curb and a bump, I got some video from here which you'll probably never see, te he he.
I apologise for all the table pictures, but its not like anyone else is updating their sites . . .
X*Air is in 2 weeks, and I have $2 saved...I'm fucked.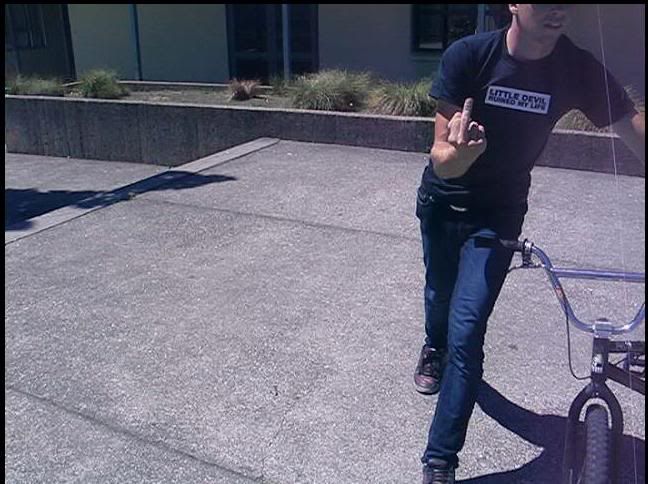 Simon doesn't like you either.
Bye.