AUCKLAND VIDEO NOGHT AGAIN , THIS SATURADY
FLYER ---
As requested by the always sexy Caleb here is the video I talked about in the last update, the video is nothing great, flimed with a point & shoot digi cam and thrown together without music or effects, or anything for that matter...as I'm lazy.
Right Click and "Save Target As" to download
Black bike + Girl jeans = Simon, Baby Blue bike = Cody, Bronze/Brown bike = me(ryan)
As my computer fucked out a little while ago I lost everything I had, pictures and all so quite alot of footage that was going to be up on here wasn't, but heres a couple that resurfaced from a street ride last year sometime.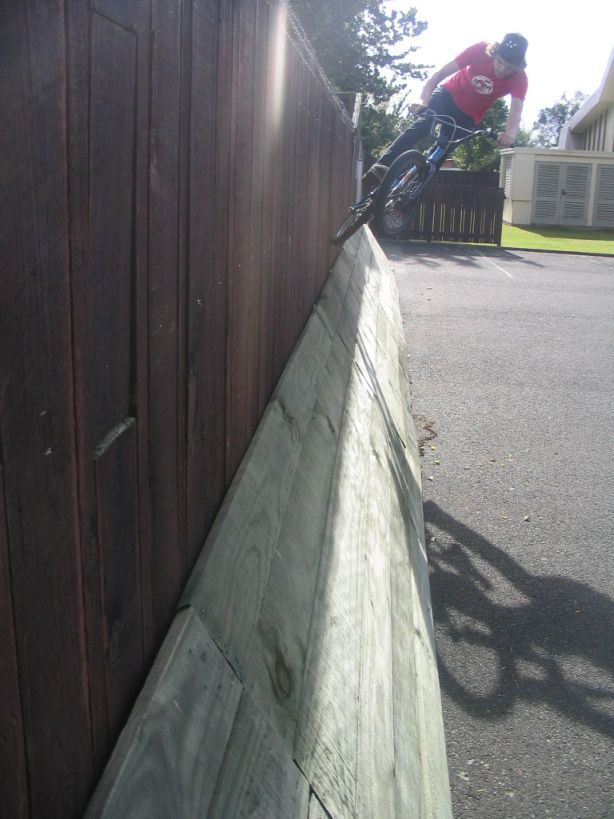 Steven, Wallride? Manual? at the Church wallride.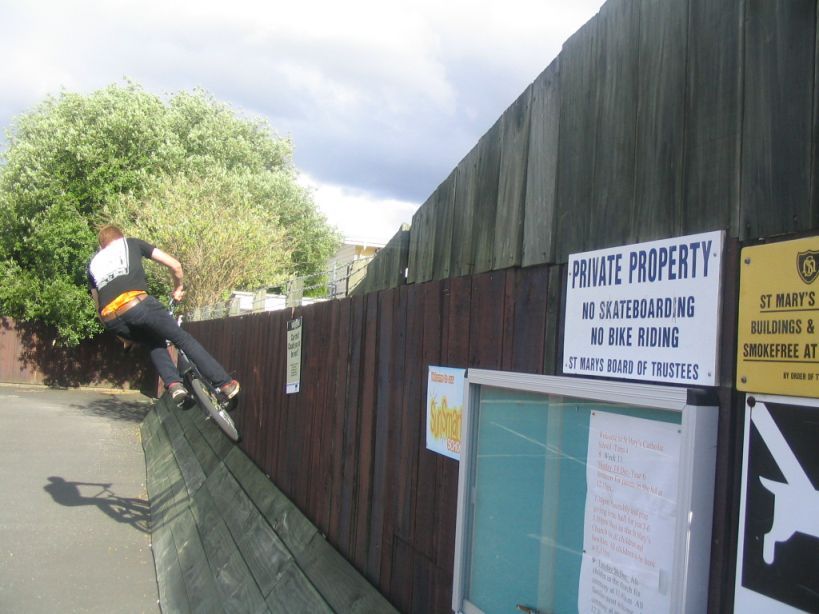 Simon, wallride at the exact same place!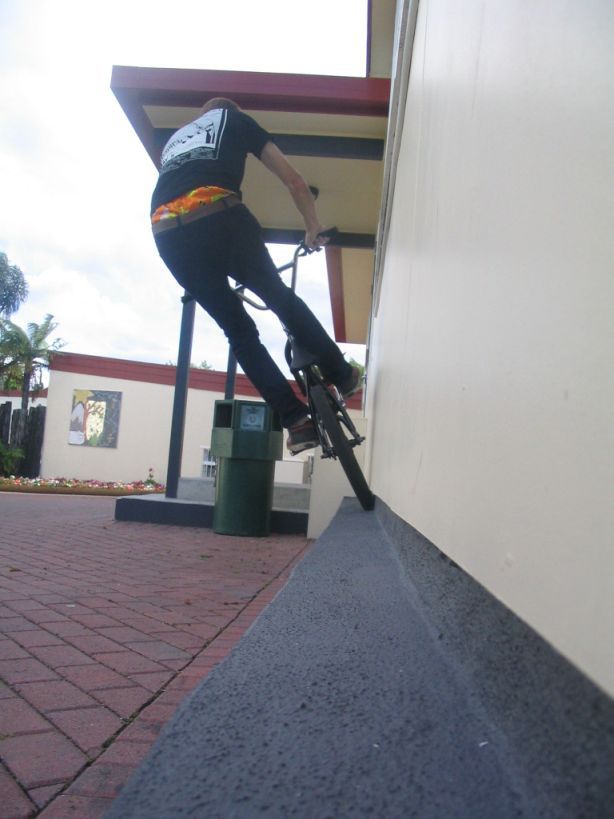 Simon, Manual on a skinny ledge at a school full of boobies!
These pictures came from yesterdays ride, theres not many, but its something to keep you bored.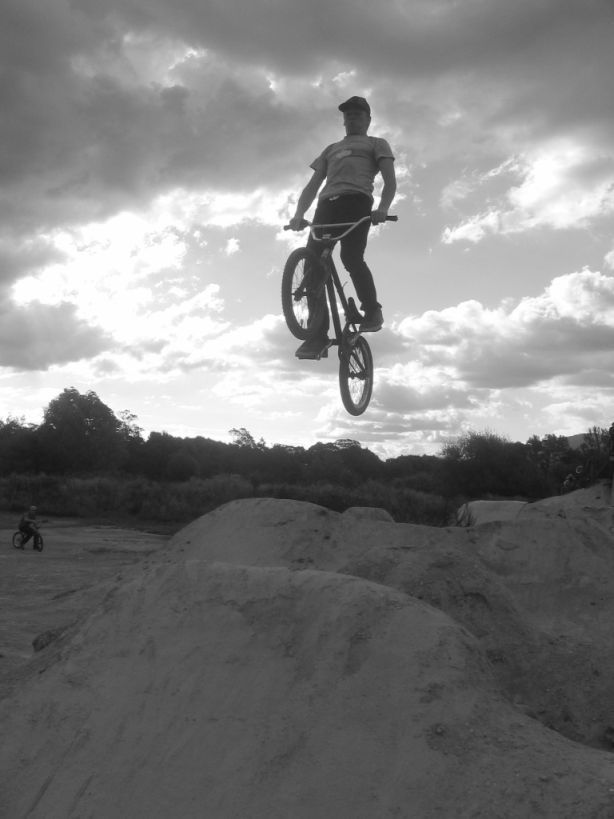 Simon, wishing his bars were Lukes bum.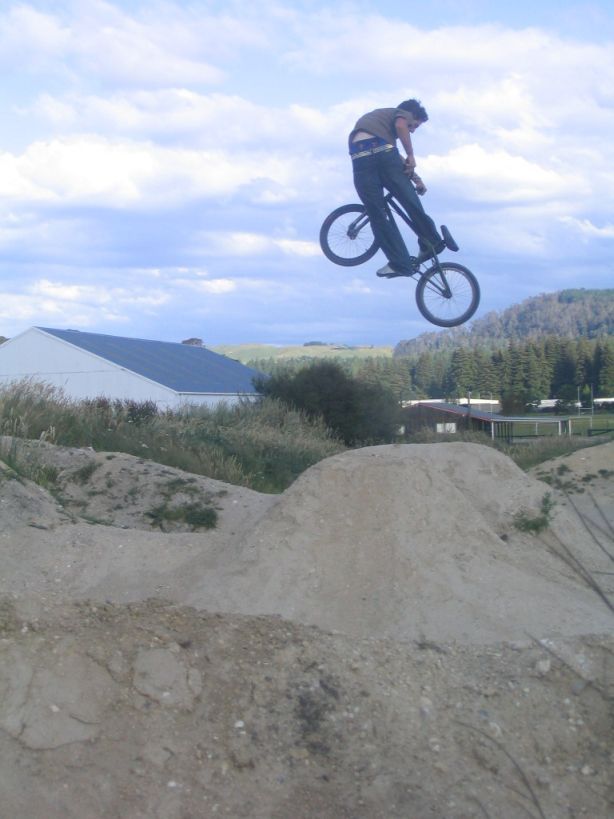 Jared from Gisborne, turning it down, Jared & Tyson are currently here from Gisborne, I think a couple more were down aswell. **Awaits angry myspace comments**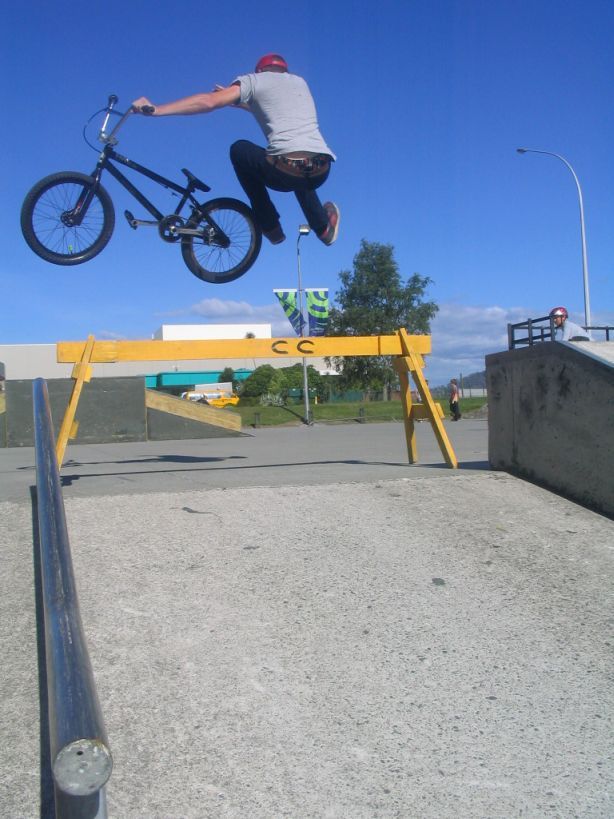 Simon doing alot less...or more than you think, 180 attempt.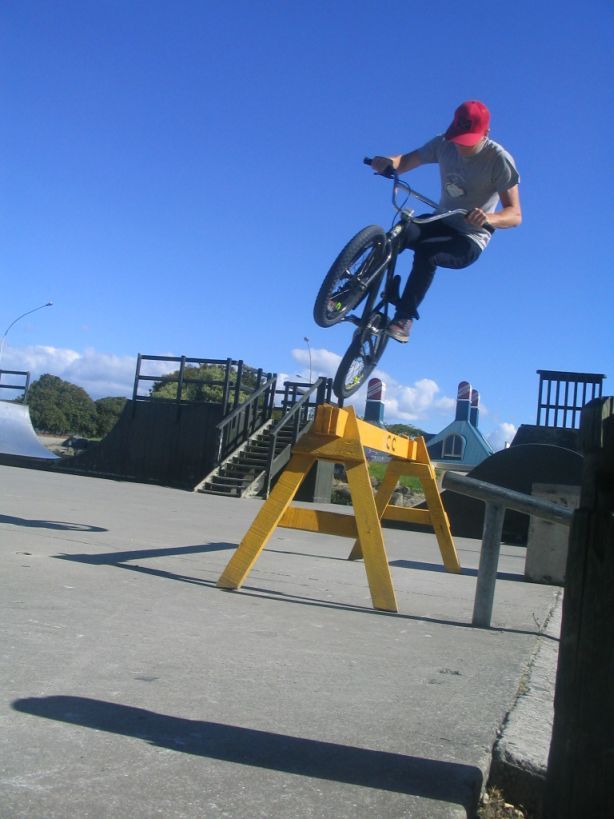 Simon, getting the 180 done.
I think that about sum's it up.
Check out
peg-leg.net
and buy some shit.
Tata.