Why hello there, and welcome to another scum filled update.
Lets take it back in time, to a Friday of last where a young cody and slightly older ryan started their trek to Auckland in a fab ute which is seen pictured below.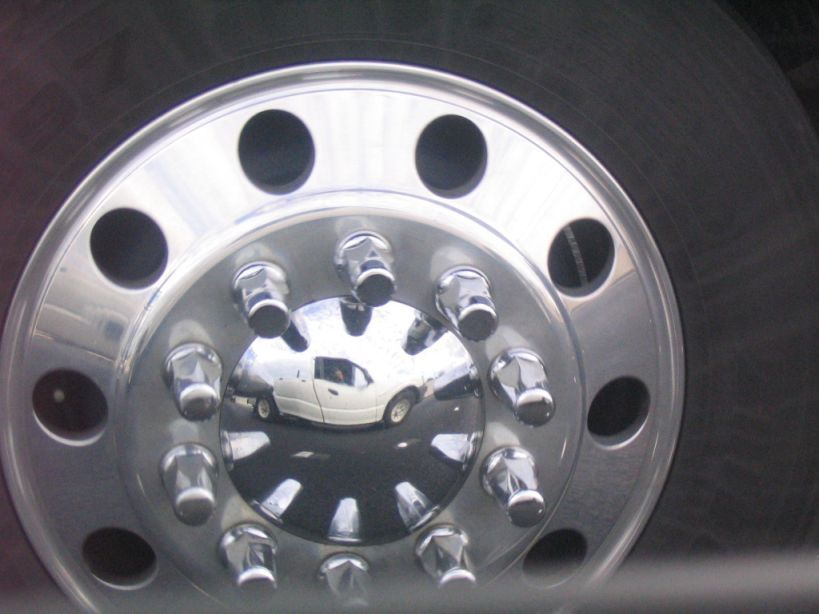 Yeeeeah, so driving in traffic can get to you.
Thrid person writing is a bit tough, and confusing...so we'll take it back again now.
On the way up to akl we had a quick stop at Ngrawahia, which is always fun.
Once in Auckland and with Georges directions we got to Papakura park, which looks alot different to the pictures, and I found to be pretty fun, some stuff maybe could be a bit bigger, but its a fun park with lots of manual lines and pussy drops for me to get extreme on...hah!
From papakura we headed up to the Motorway, on the way we spotted one super hot emo girl, Auckland is awesome.
Arrived at vic around 7ish for a ride/shit talk, afterwards headed to New World for a quick purchase, well on Lukes behalf anyway: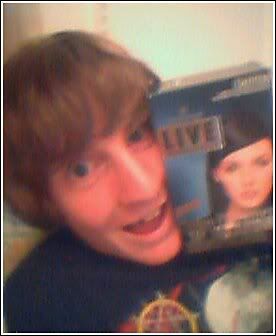 Cellphone quality picture, Luke Quality hotness.
Then we headed back to Lukes to watch the Shadow video and a shawdows fall dvd, dreads like damn!
Saturday, got up around 12ish and Luke received about 10 million phones calls, we ended up going to Vic for a ride then carried onto a Mini (which I have forgotten the name of)
The crew basicly consisted of these peps:
Plus Kurt and his friend who I never got his name.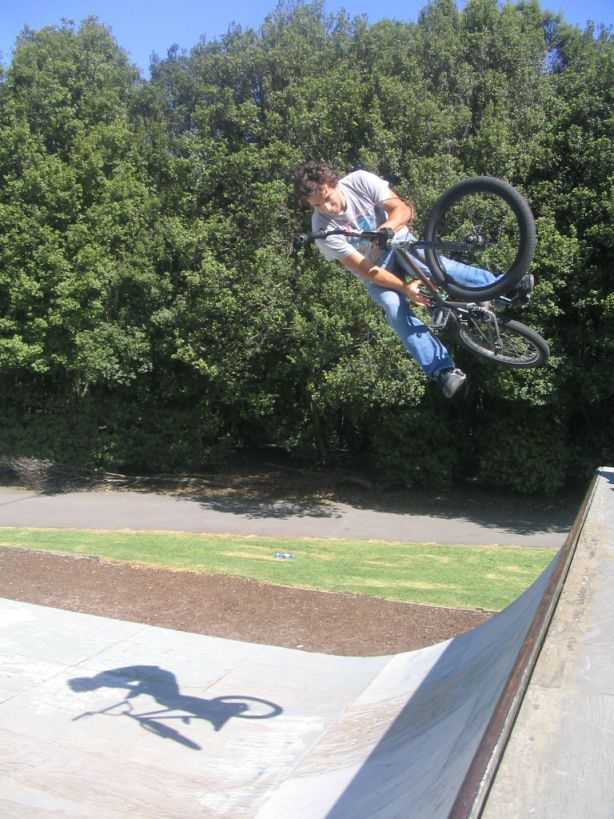 Tim Hales, seat grab one foooooooter.
I suck at taking photos so thats basicly the only semi good one, some good stuff went down, Mark getting his shit ready for X*Air and everyone else going off as we all know they do.
From the mini we headed to Glen Dowie, where I havent been for about a year and a half, a pretty fun ride went down.
Geroge, 360 over the bin.
I took a couple pictures on Marks camera (as his one actully works) and sometime in the hopefully near Future we'll see the pictures on here!
After an hour or so ride there we headed back into town, checked out Vic and scammed Queen street for hotties, and yes their was quite a number of attractive females.
Around 8ish a bunch of us met up at Viccies to down some booze and talk some shit, I could talk about Louis & girl jeans...but there may be some people under 18 years old that read this blog so I won't.
We headed over to the Birdcage around 9ish and a bunch of people were already there having a jolly good time.
From this point the night gets a bit hazy, other than Paul Moffats video being super super good, the video had a real fun feel to it...and word on the street is that hes going to be making another one soon, so harass him well you can for a copy of the video, it'll be worth it.
As most people have probably heard by now there was a small confrintation between 2 quite well known riders, in my opinion it was pathetic and completly un-nessercry, thats all I'm going to say as I dont want to drag down a good night.
Pictures? yes, that was my flash going off every now and then, cheers to Manconi for seeing it.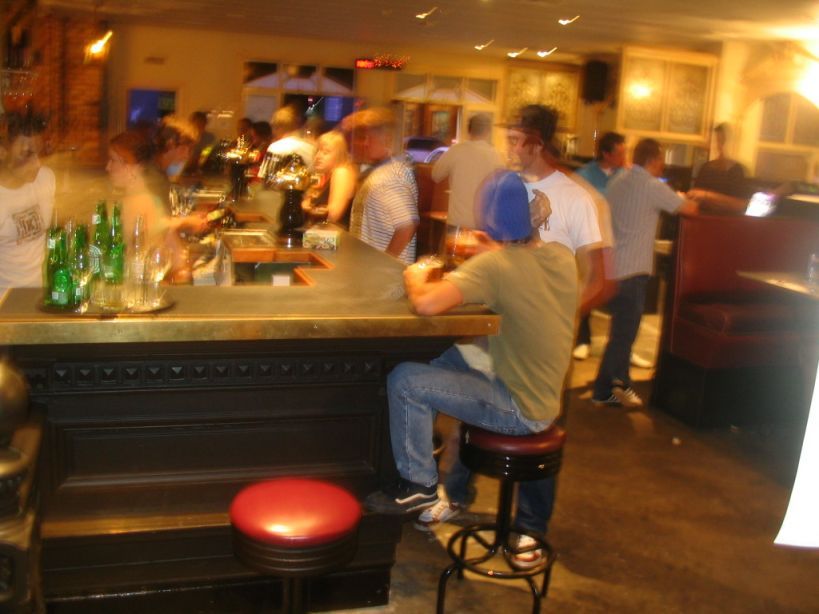 The bar, Notice a Tim Hales in a blue beanie...this was when Tim was actully inside the bar.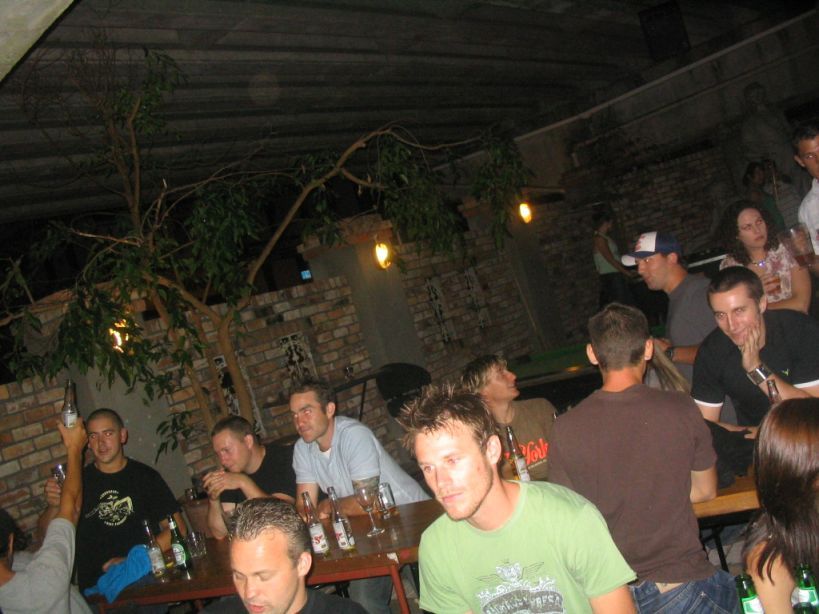 The Garden bar where the video went down.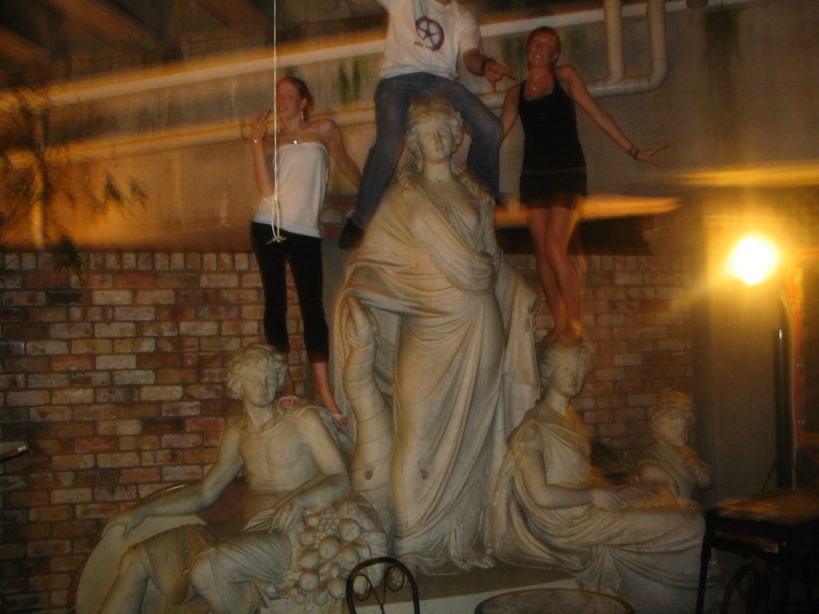 Notice the headless dude in the picture? really? neither did I.
Louis getting his play down...CHEAT!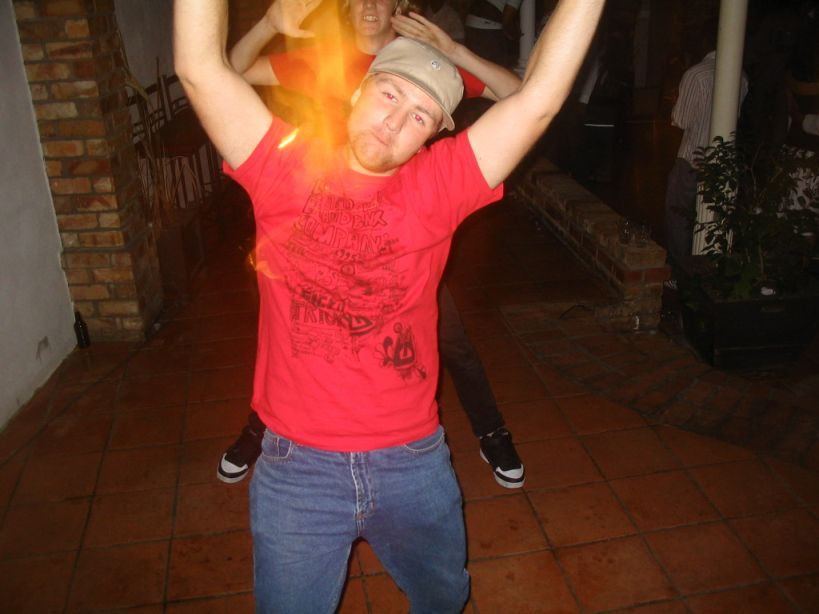 There was also an indian 21st party going down...a couple messages got dropped by some bmxers on their message board thinger...they'll be stoked I'm sure.
Cody + Luke, smoother than MJ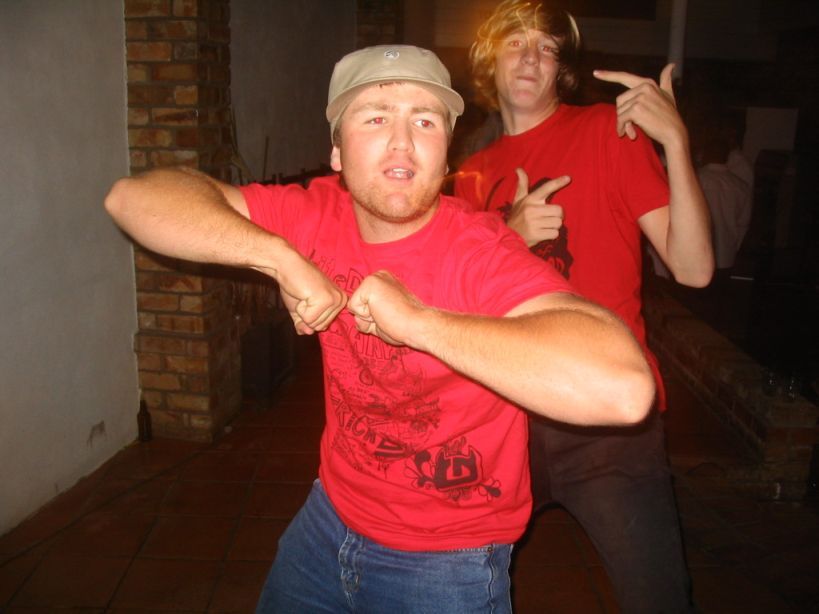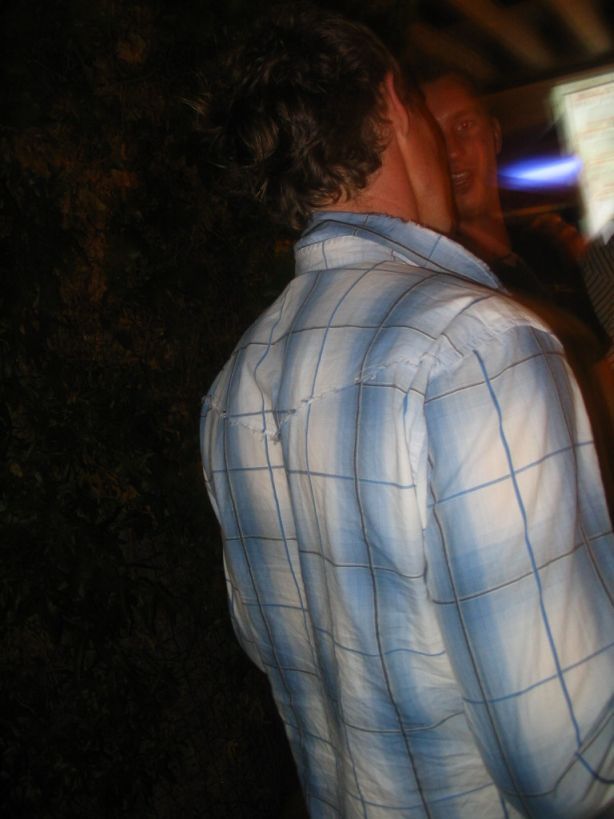 The back of the man that made the night Happen, cheers paul. U.T.B.N.B ! ! !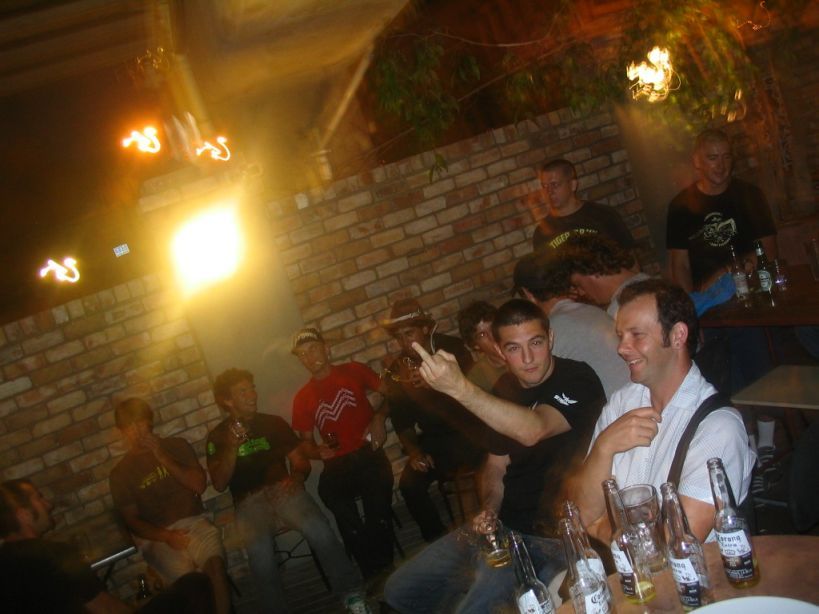 Man...Manconi, he doesn't like you.
Check Brendan Jones in the background, he was having a good night and is far too cool for myspace or tight jeans...aye Haimona!
Thanks once again goes out to Paul Moffat for making a super good video, the birdcage bar for putting up with us, zombie-flesh-eaters for spreading the word and everyone for turning up and having a good time.
And to think it was just a warm up to X*Air.
Speaking of which, X*Air is next weekend! The 2 people from Rotorua who are going to it are heading down on Thursday, $30 spending money = $7.50 a day, I'm gonna be living on toast and beam.
err, yes.
On Sunday a quickish ride went down at vic, we may be appearing in a hip-hop video...oh yeah?
Luke has a couple pictures on his camera so hopefully they will be added to this blog soon.
See you at X*Air.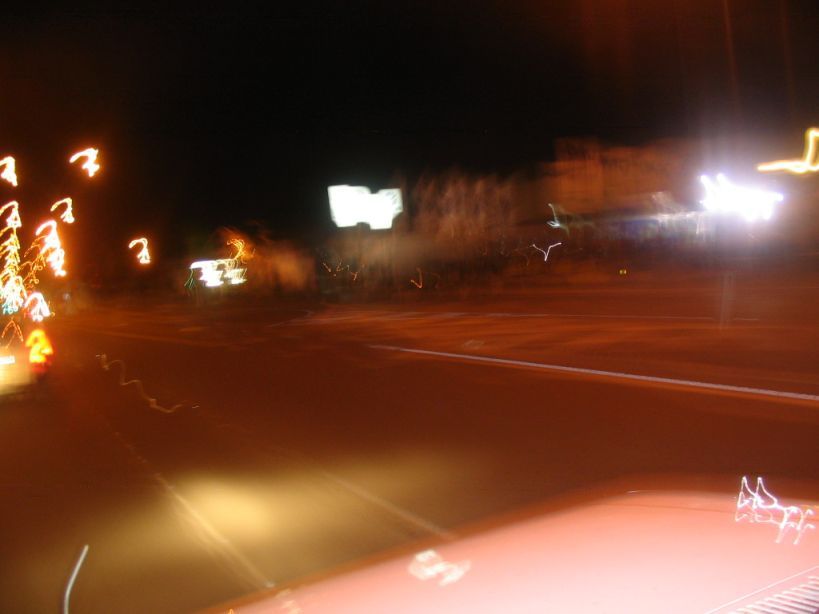 -ryan