HI THERE, if you have dial-up internet it would be a good idea to leave this page open and let it loan over-night. as this shits about to get epicccccc.
This weekend just gone Simon, Jed, Cody, Jared, Sam & I headed to auckland for stevens 21st on the friday night.
Everyone arose nice and early, met up in town and headed on our way.
First stop was fairfield skatepark in hamilton
Pretty sweet fly-out/up and some stuff went down
Jared taboggan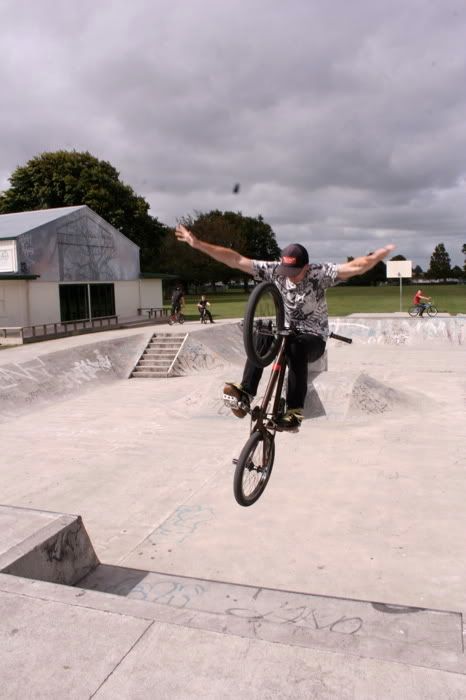 Simundo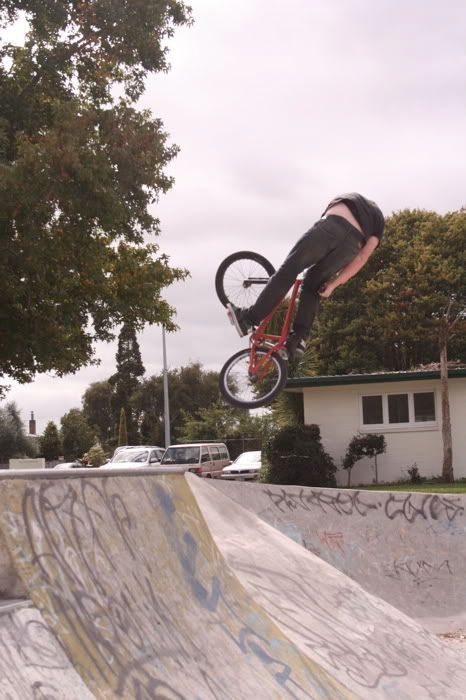 jared t-down from the quarter into tight hip thingie
sam dif angle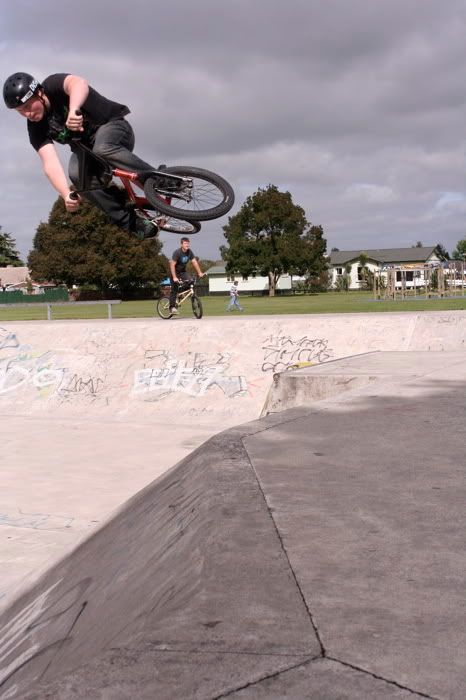 Jared was rippin!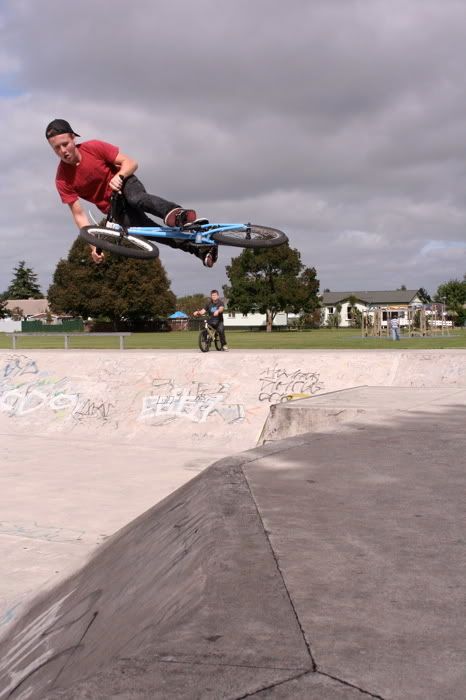 Jed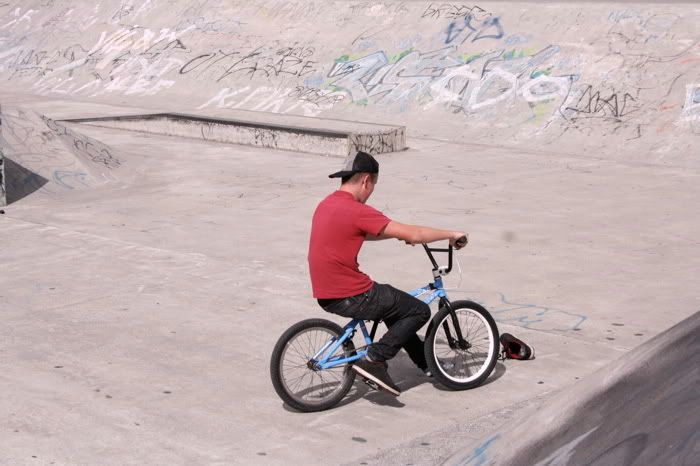 Jad's shoe fell off aswell! ha haa
Then we headed on out to huntly, skipping the usual Ngrawahia stop to see what huntly was all about, turned out to be a bit smaller than Ngrawahia, but maybe even more fun!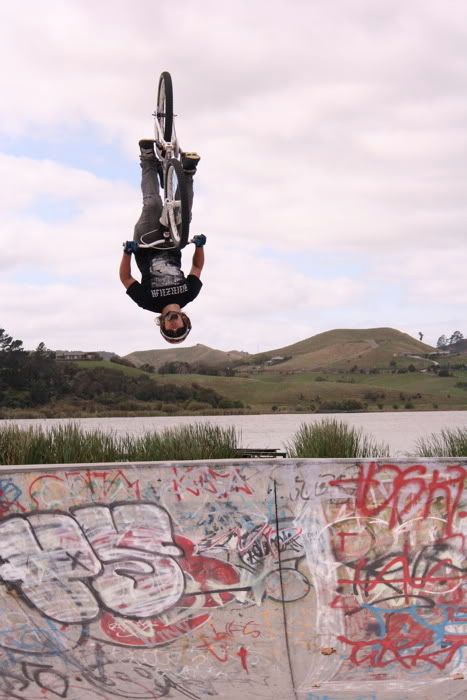 Sam did some flips on his mountion bike!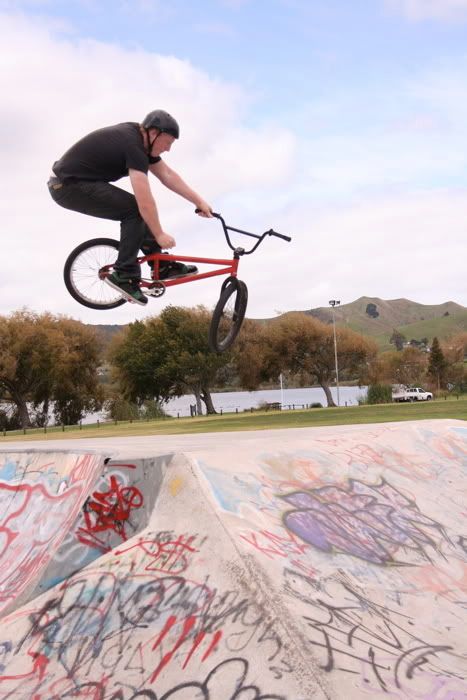 Jared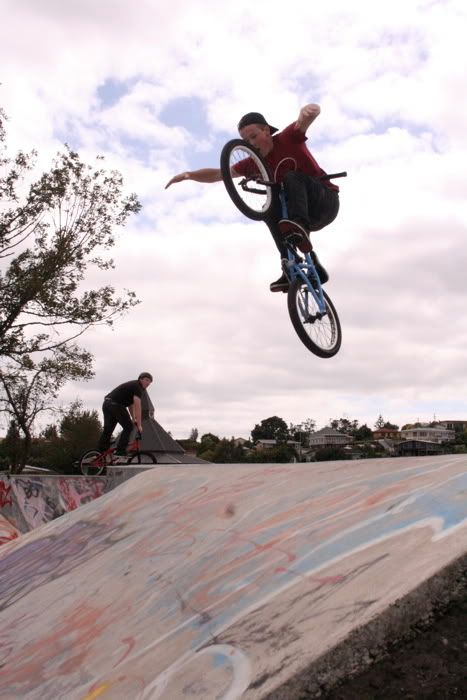 Jed
Jed V Jared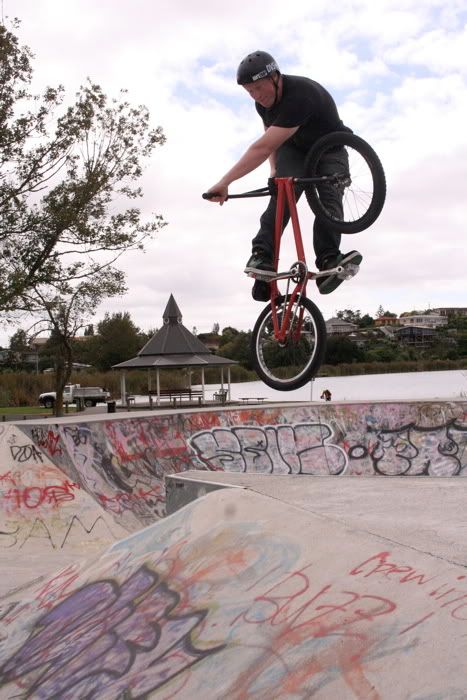 Jared V Jed. ha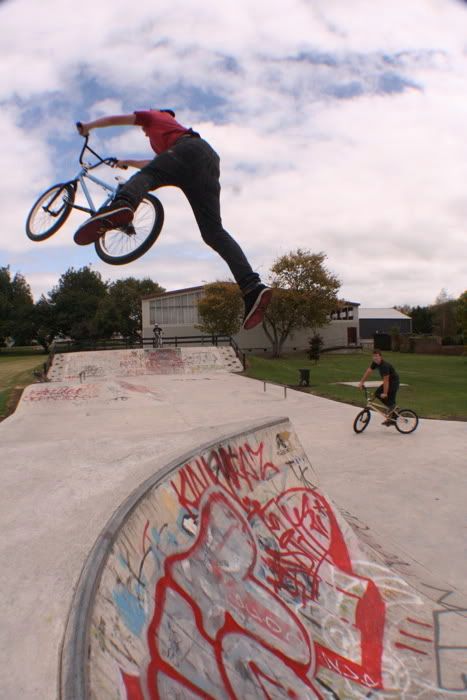 Jed
Jed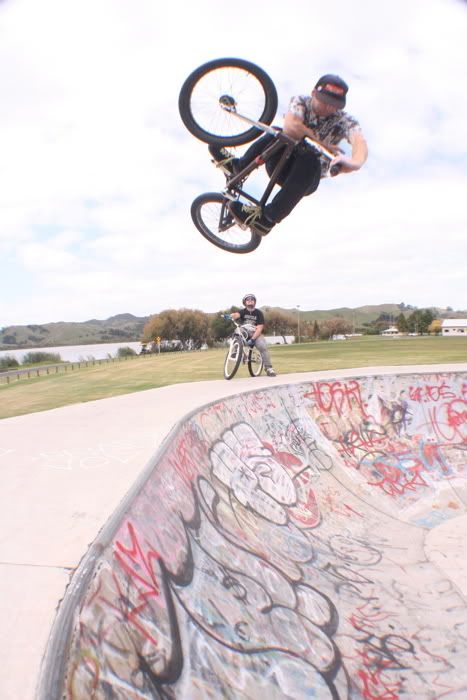 Simon
On this trip Simon started blasting whips above coping . . .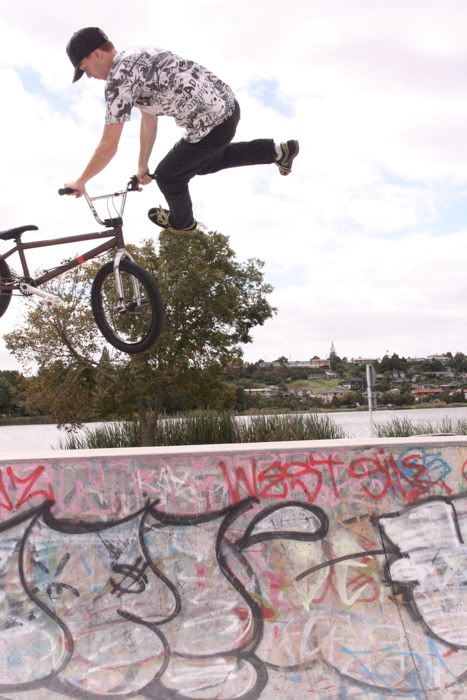 boom!
Cody sweet carve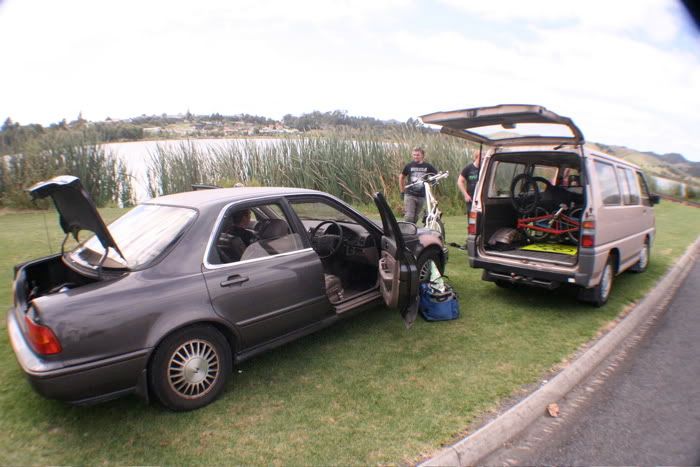 From huntly we made the trek to ak.
Cody & I stopped at this weet bakery where everything was $2.50! fro sandwhichs to rolls to pies. so we stocked up and popped next door for a sixer of pilsner. yumyum!
Arrived at papakura park and had a wee ride.
When the van arrived turns out that Jed, who has just turned 18, had been trying to guy some decent porn, but only managed to buy a penthouse that looked normal from the outside but then on the actual cover turned out to be a R16 porn. ha ha. suckaaaaa
Cody footjam whipppp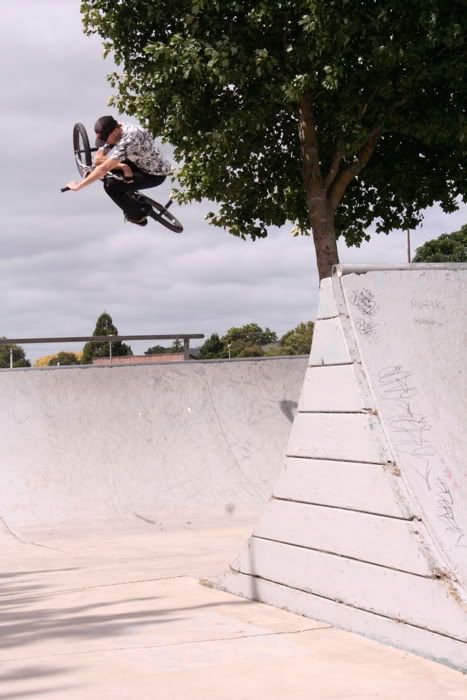 Simon blastin'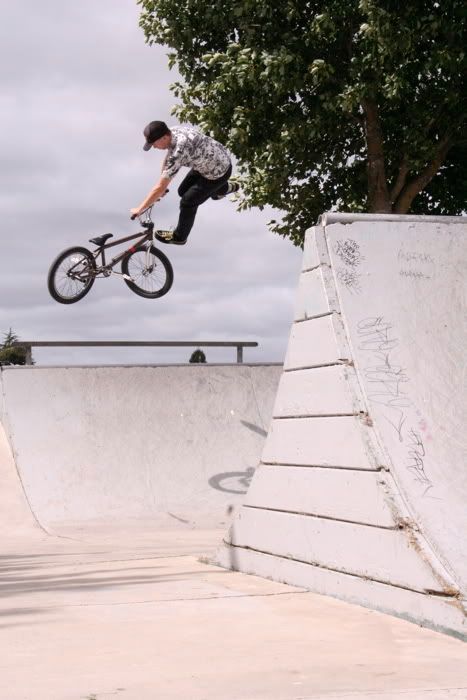 Simon whippin'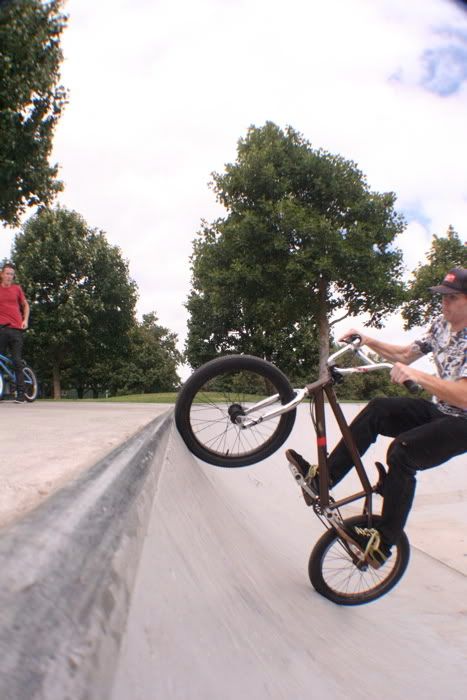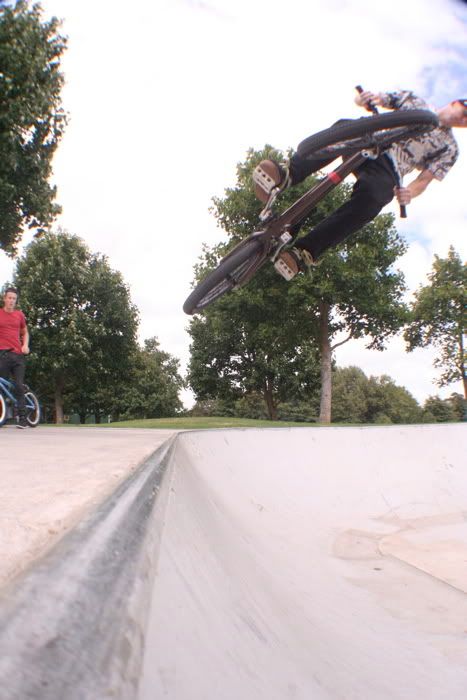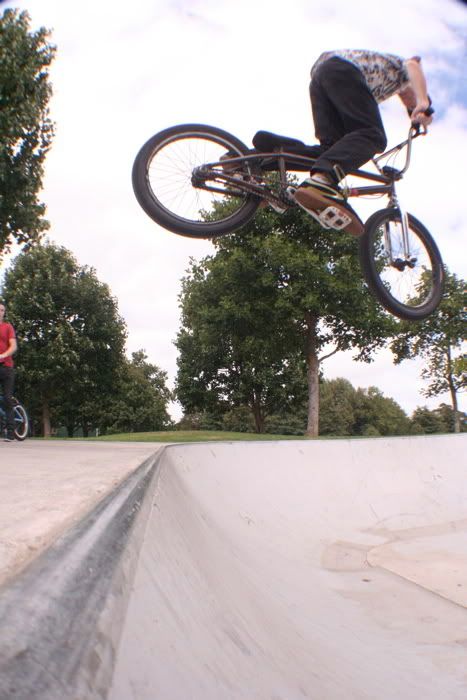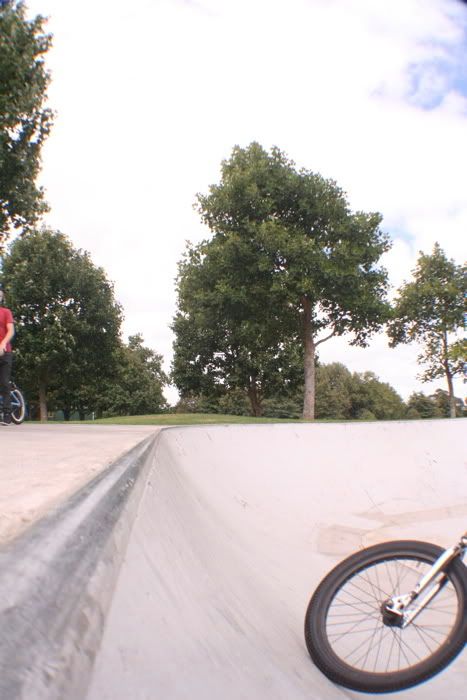 Simon blastin' a 3 fakie
from papakura we headed to vic park for a chill/ride. i had worked about 50 hours the week just gone so wasn't realy in the mood for much so i chilled and caught up with people who had made the trek for stevens birthday.
Then everyone made their way to stevens to have some drinks before his 21st...I will add some party photos in here once i get ahold of jared camera to get the pictures off. theres some goodins!
party woo!
next day once we all found each other and had a few blue powerades headed down to vic park again.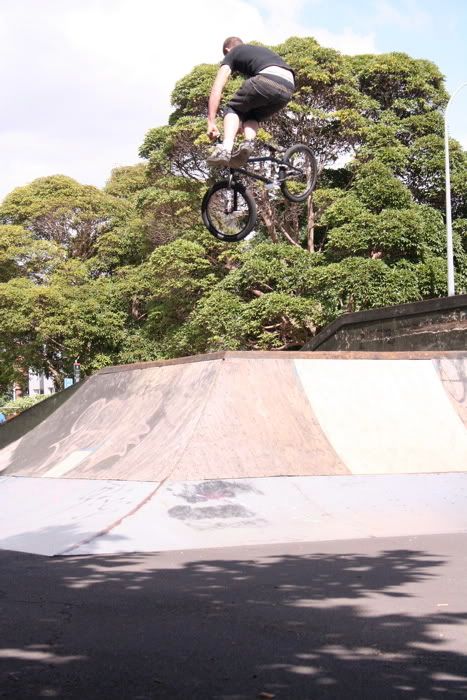 Matt whippin'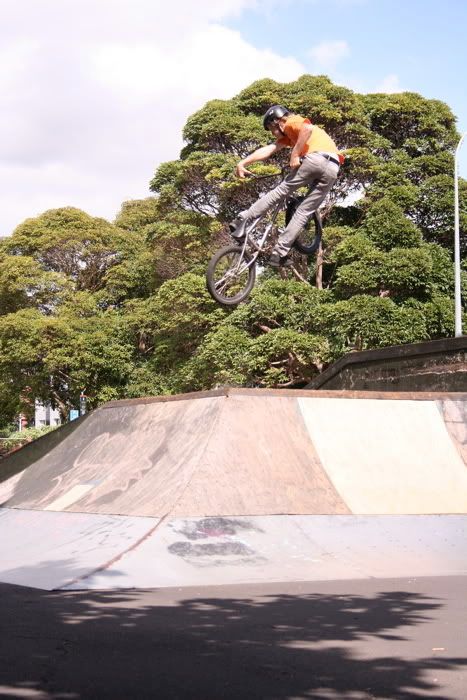 some vic local
Birthday boy steven 3ing the box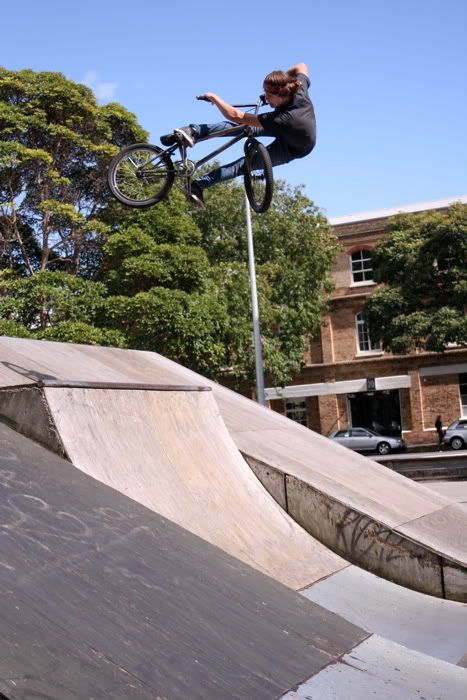 Piggy still does the best lookbacks...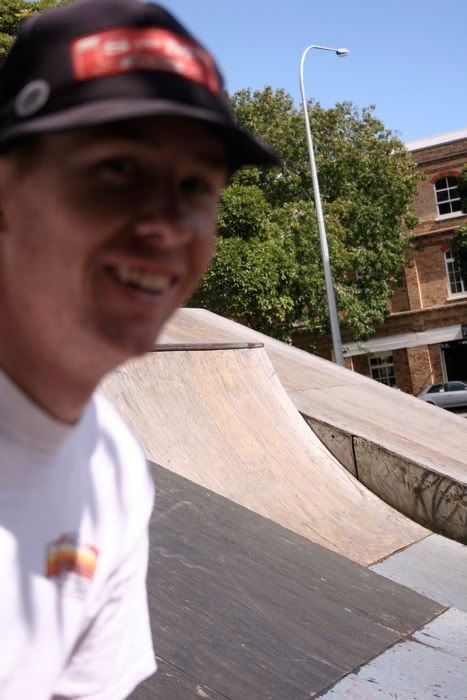 hahah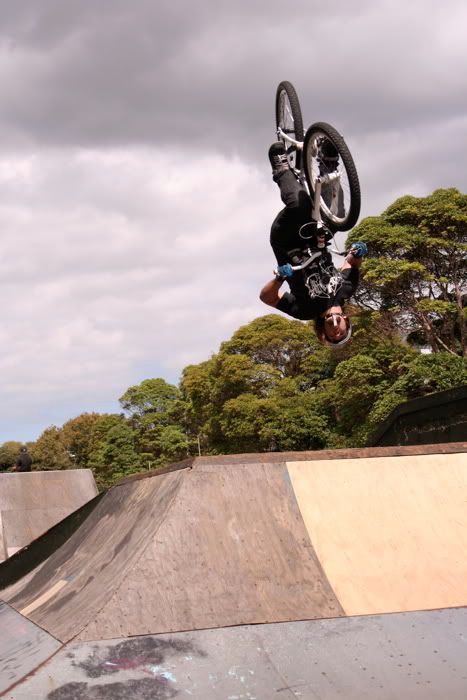 Sam did some flips too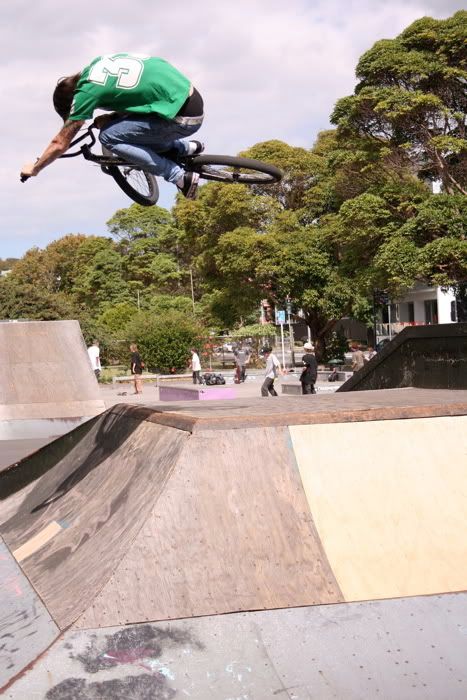 Steven did some sweet tables and i took the pic late. woo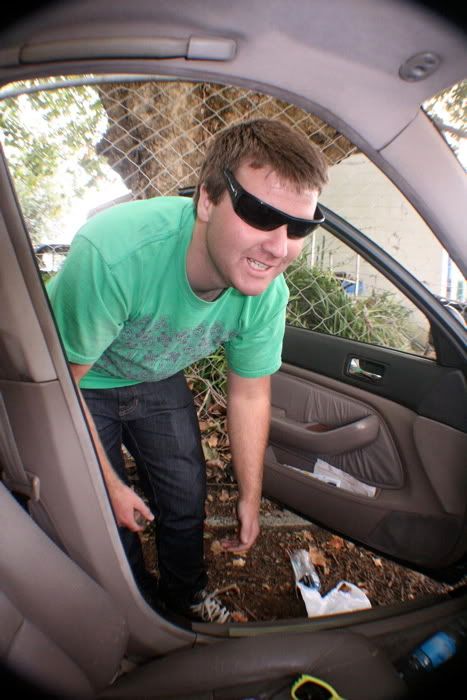 Cody got gnarly!
at the park it was decided that instead of hanging around in ak for another night that we would head to sams batch in papamoa, which from all accounts sounded pretty sweet.
So after a quick stop at t whites bikes we started the epic drive down the island.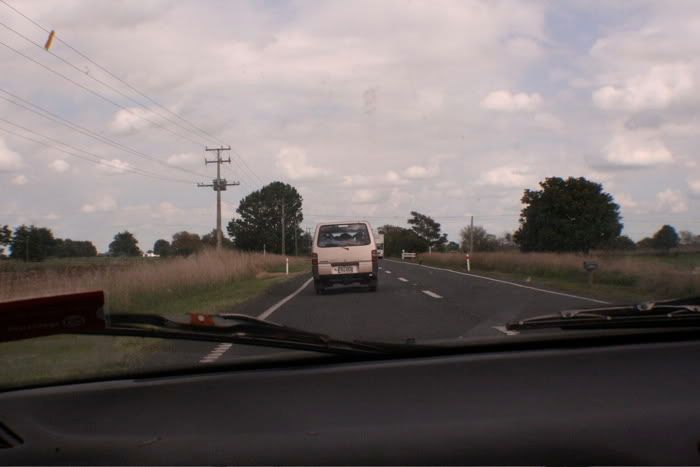 perhaps the only time the van was ahead of the legend.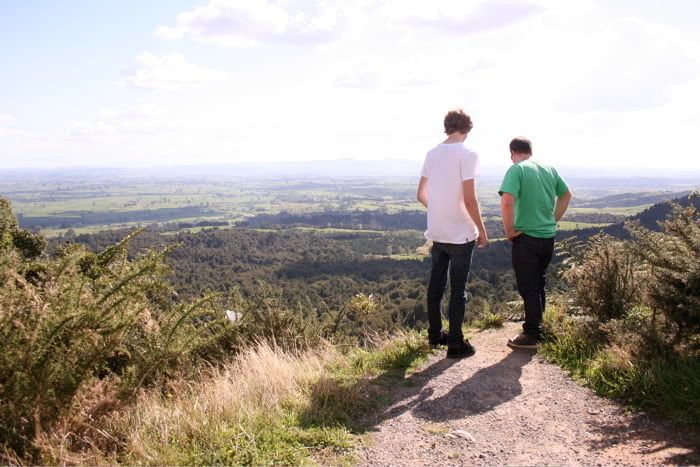 cody and I stopped at the top of the Kaimais to get some sweet facebook photos.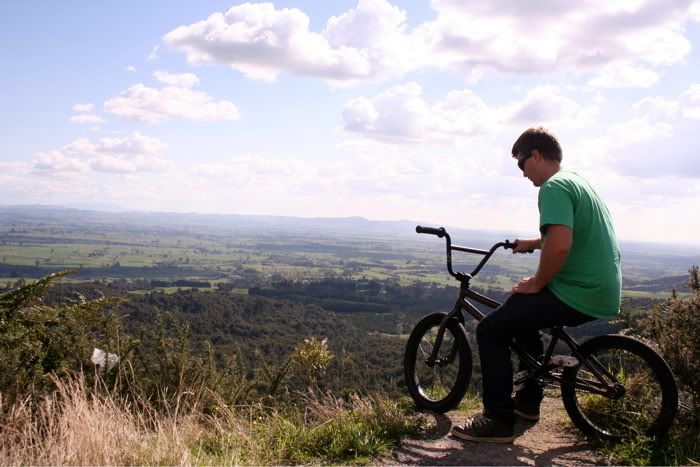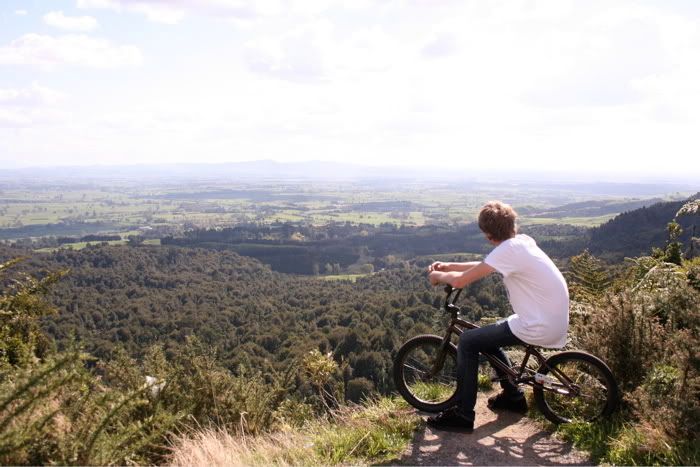 ha ha
Cody & I got stuck in traffic in tauranga for about an hour, a road than usually takes 5 mins seriously took an hour. wtf. tauranga is just like a mini auckland...at least their were some babes in the cars next to us to keep us sane for the traffic. ha ha.
Then we arrived at the house. wow. this place was rad!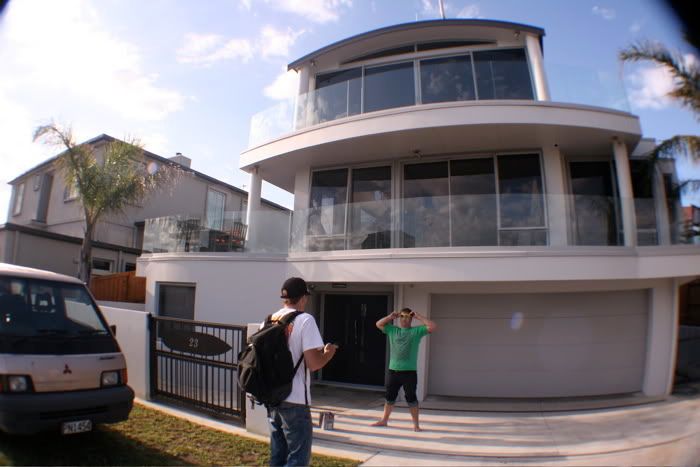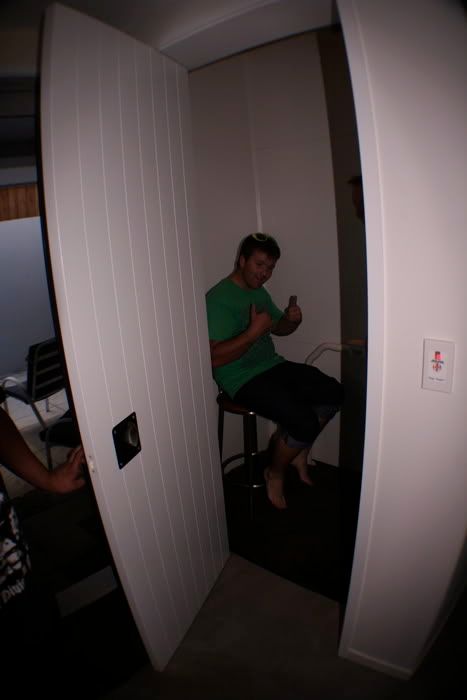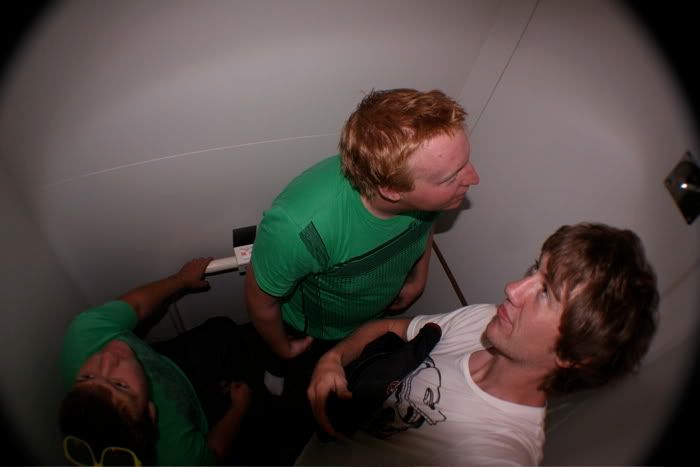 it had an elevator for petes sake! so wild.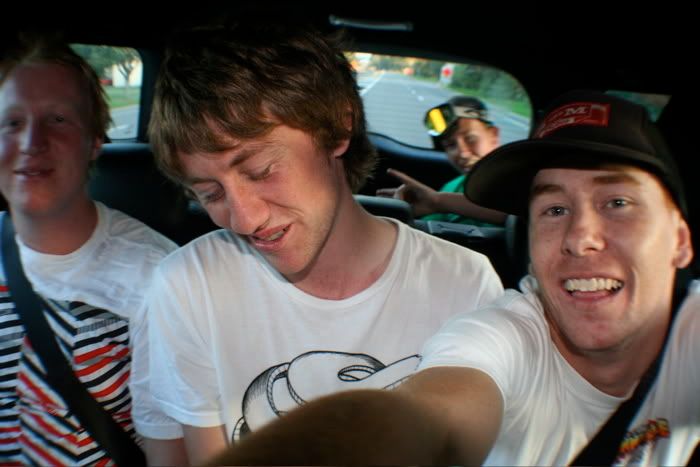 then we all packed in to mummy merc and went to the liquor store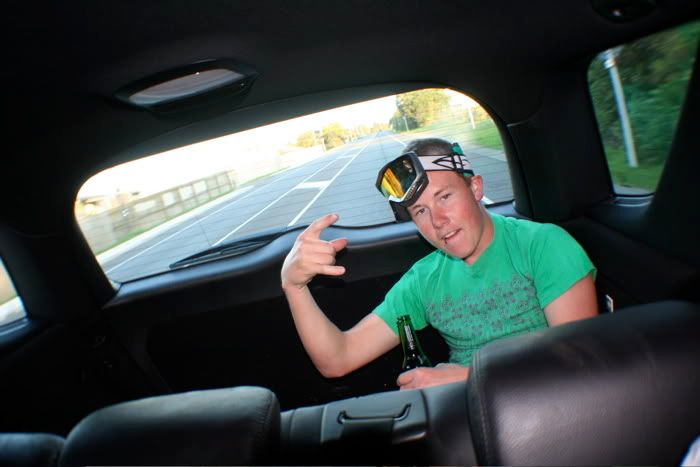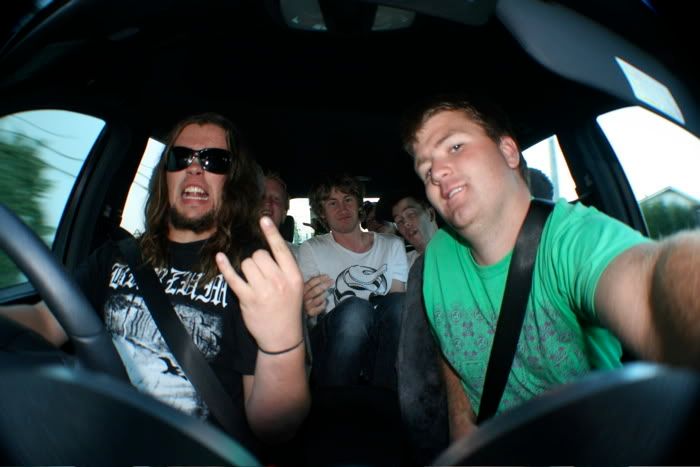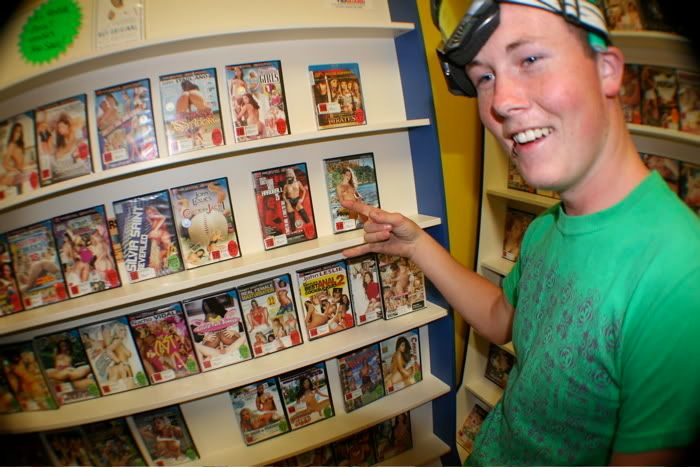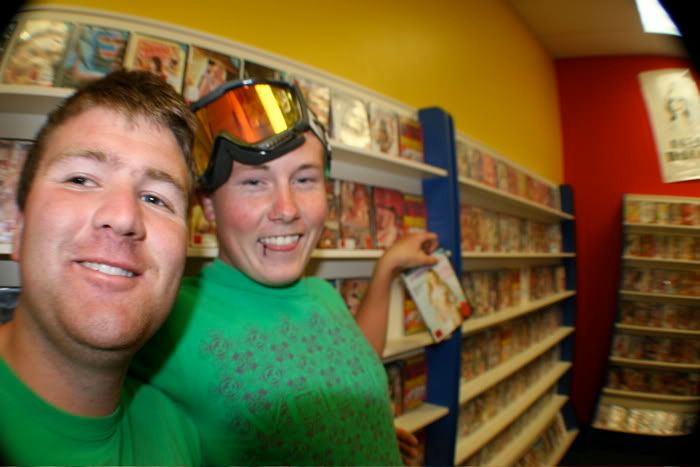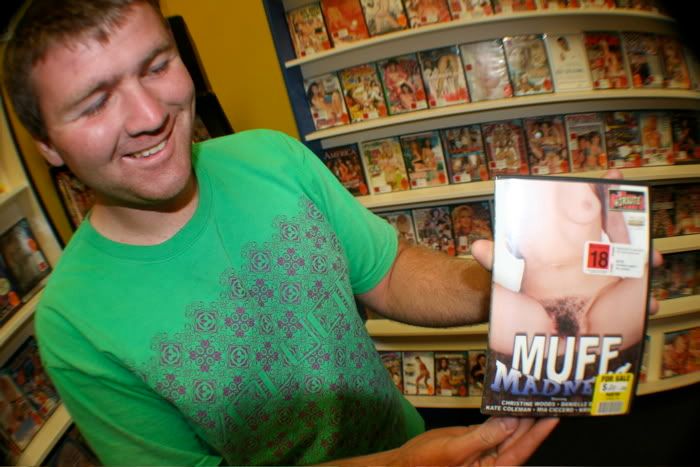 and we got some videos out. cody and jed are stoked!!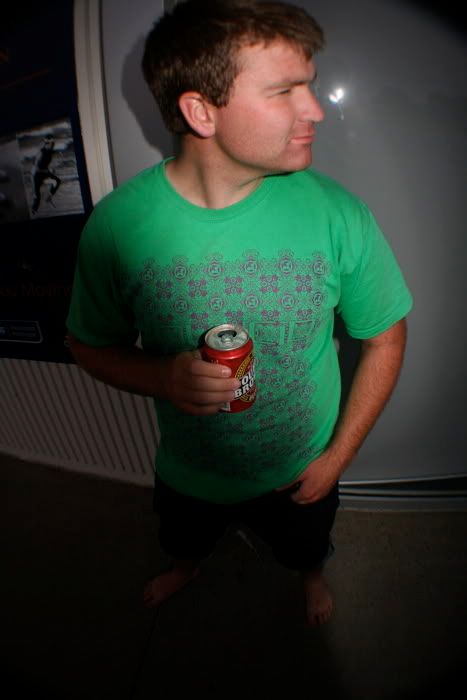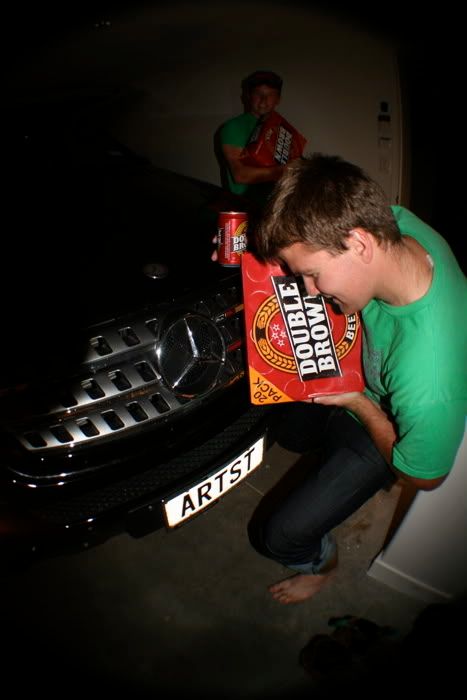 I thought that it was real funny how we went crusing in a $250,000 car to get a couple boxes of double brown and porn. hahah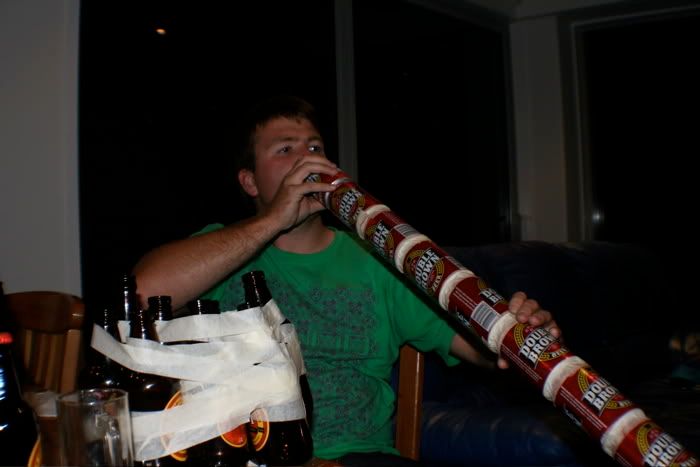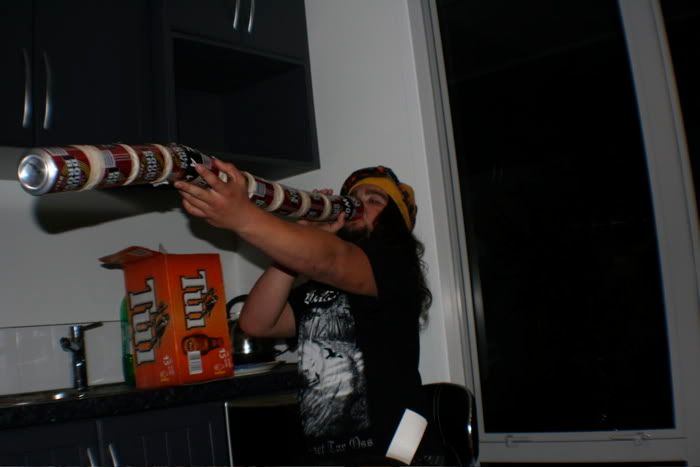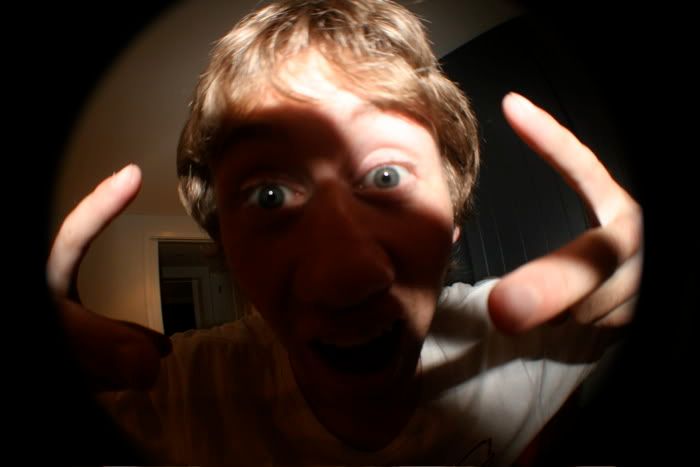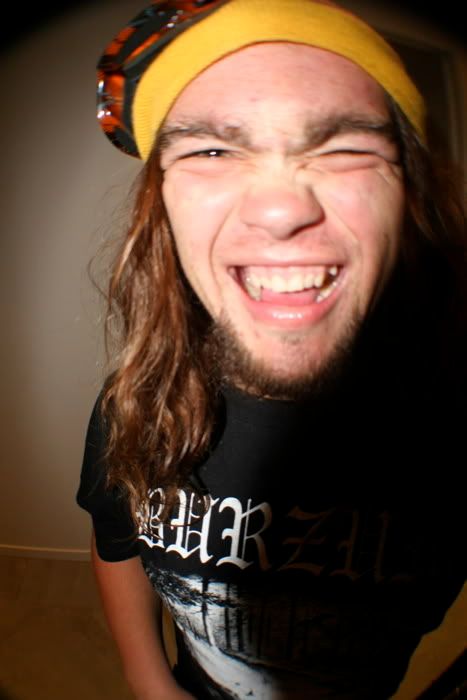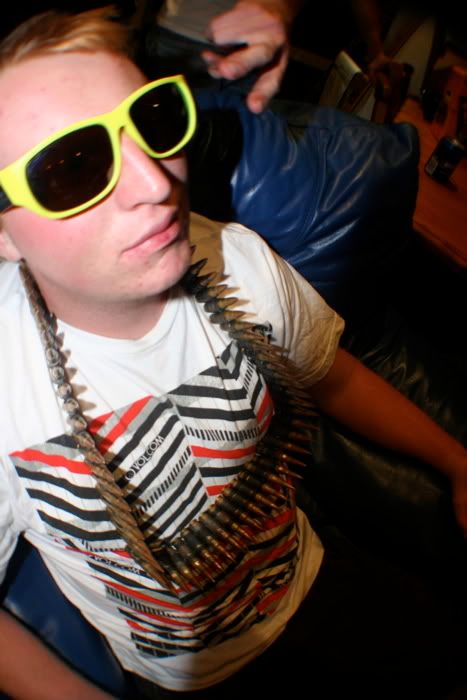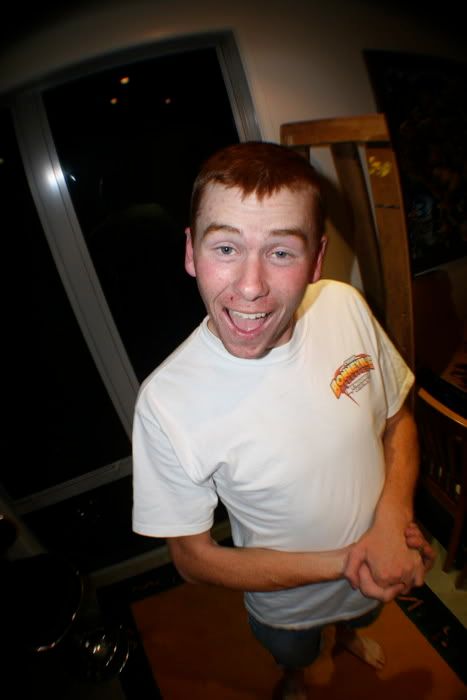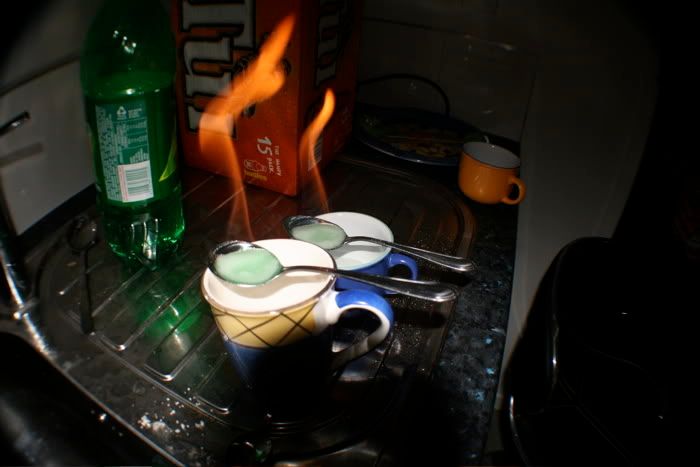 Absince! that i cant spell!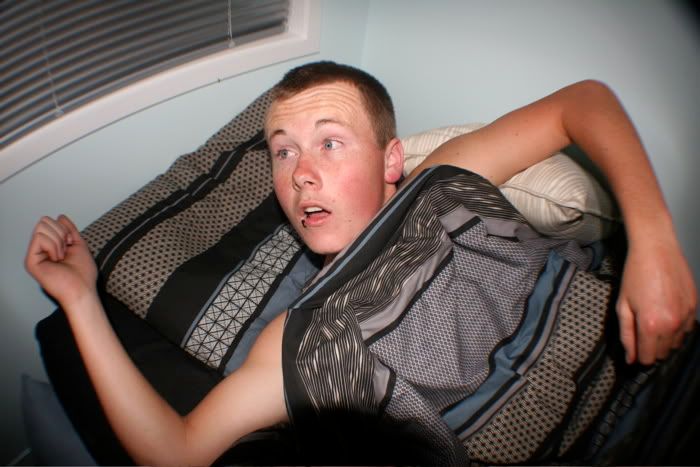 jed went to sleep and we woke him up. ha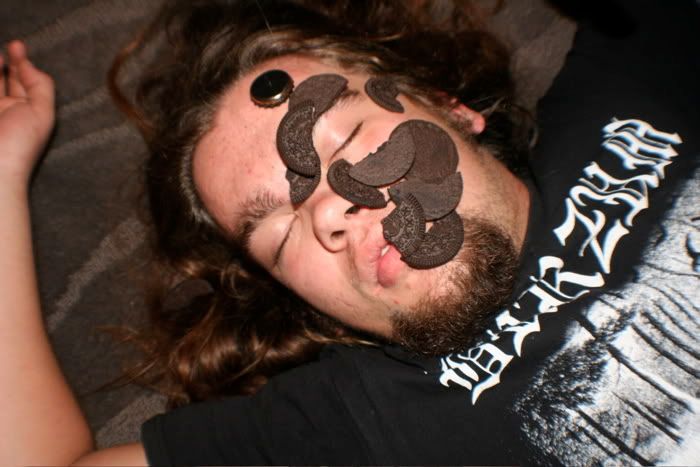 sam went to sleep aswell. ha
AHHHHHH
next morning woke up to a wonderful day, was so good to stop out the back door and on to the beach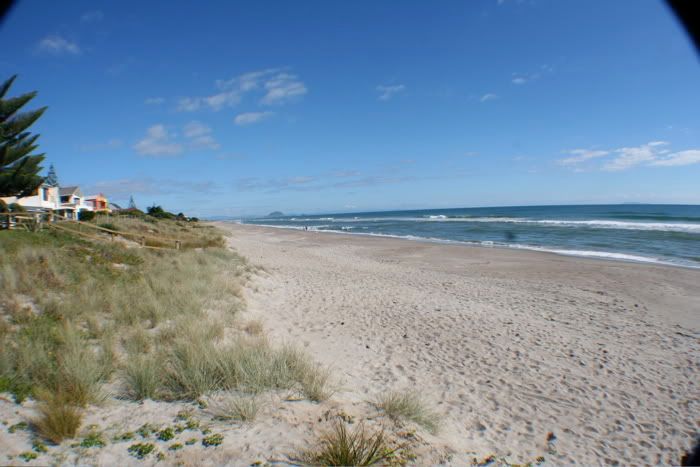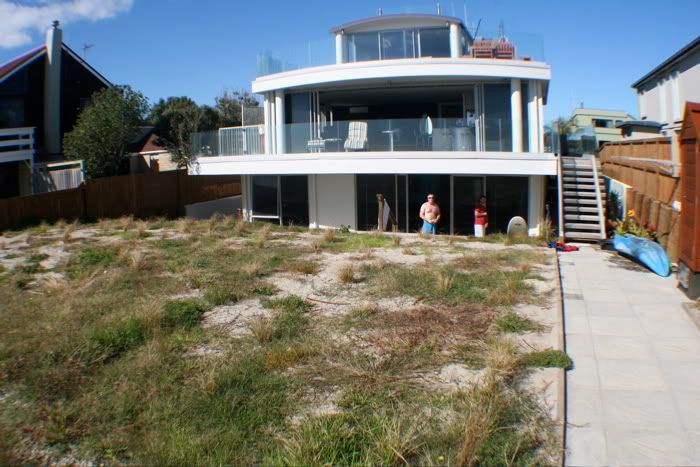 went for a surf/boogie board/kayak for a couple hours then sams awesome parents went nd got some chicken for lunch and we all had the best meal of the weekend. thanks yo!
then we went for a ride at papamoa park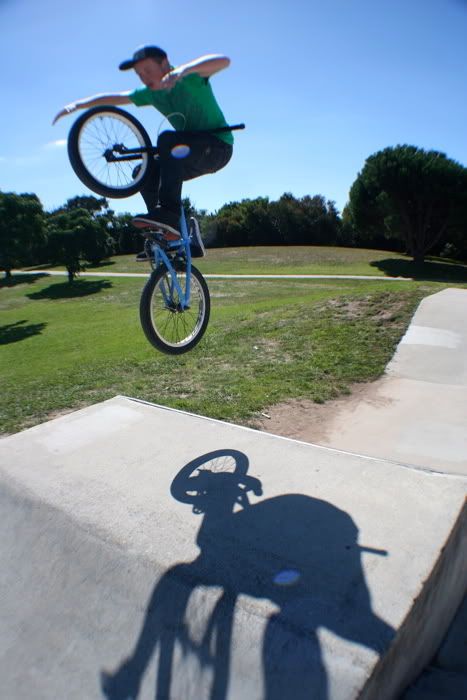 killer box jump!
jaredd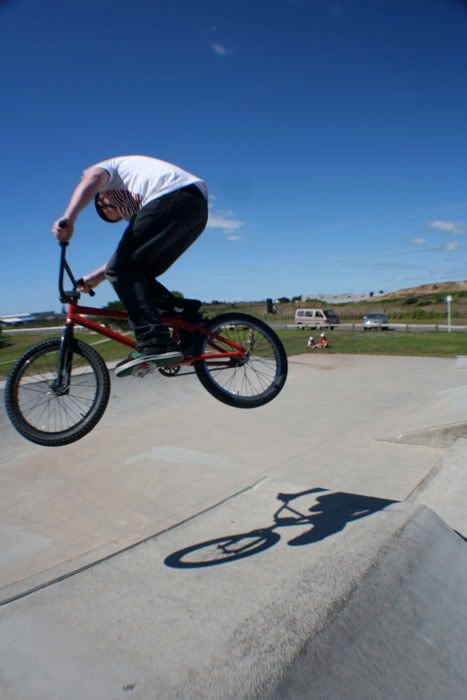 jared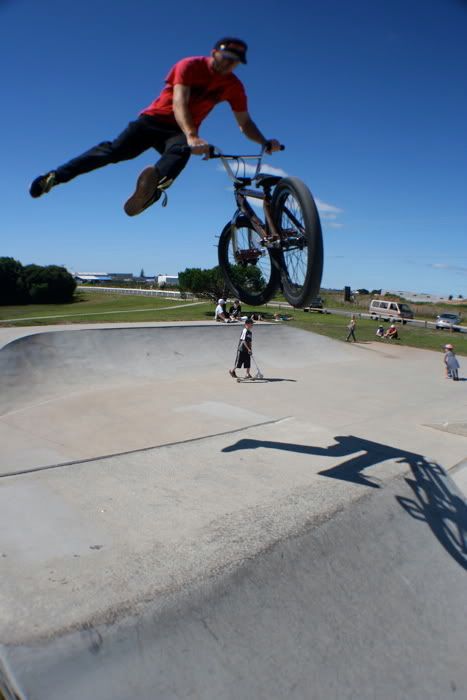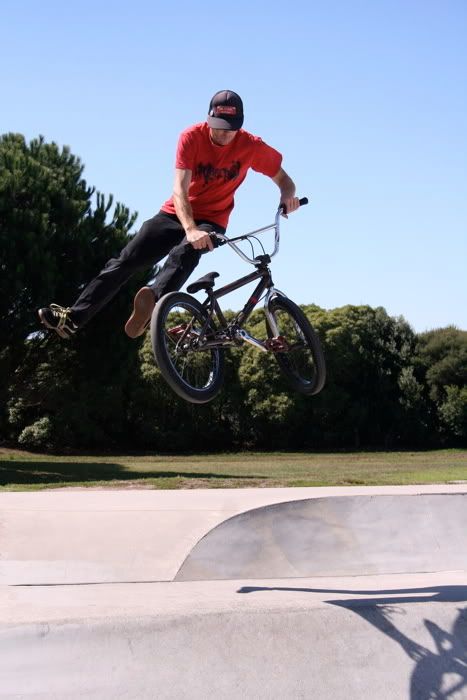 Simon did some whips!
cody did some fufannynus
then cruised over to the mt park well on babe watch the entire way there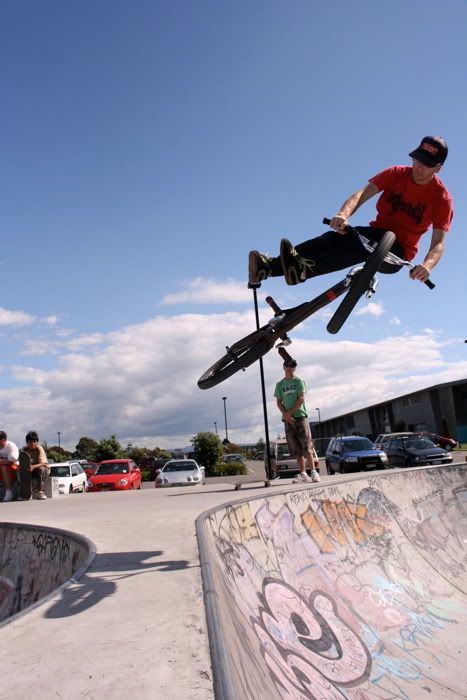 Simon blasted the crap outa the bowl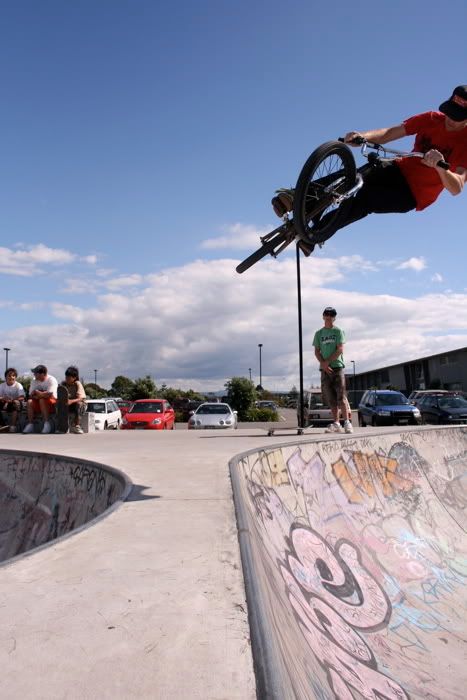 okay its not quite focused but simon blasts!
headed to the big ramp for some fakies and almost getting to coping height!
over under!
headed to the beach for a perv and a chill. Tauranga/The Mt actually has its nice sides I must say, on days like this anyway.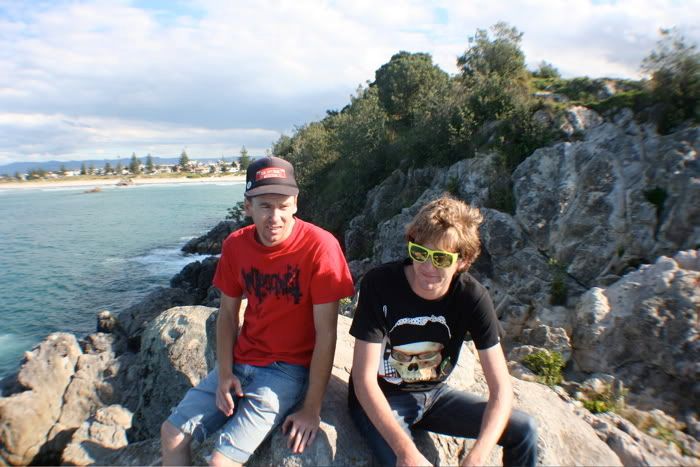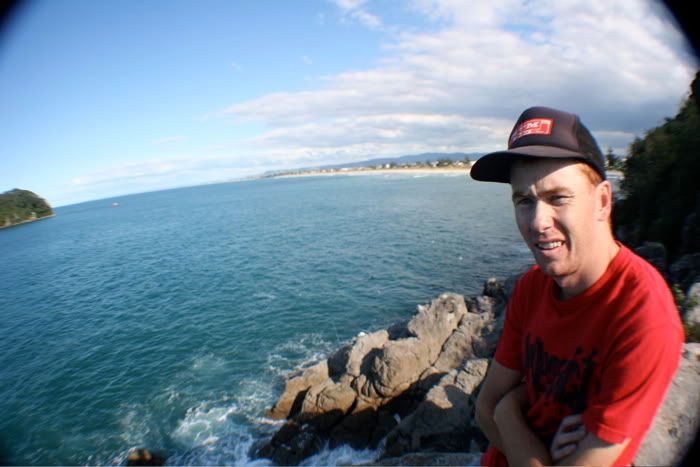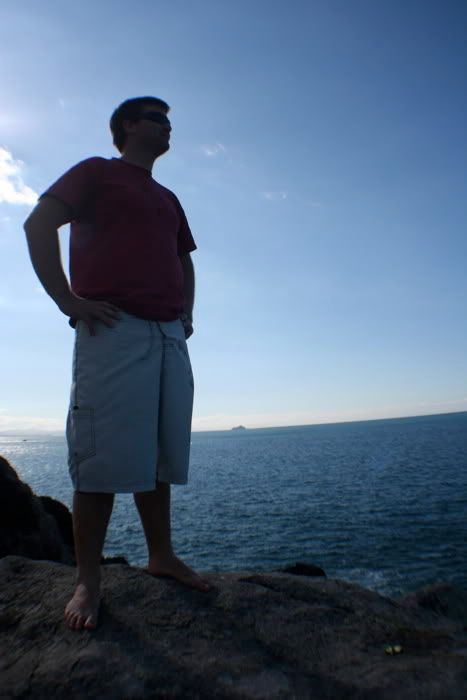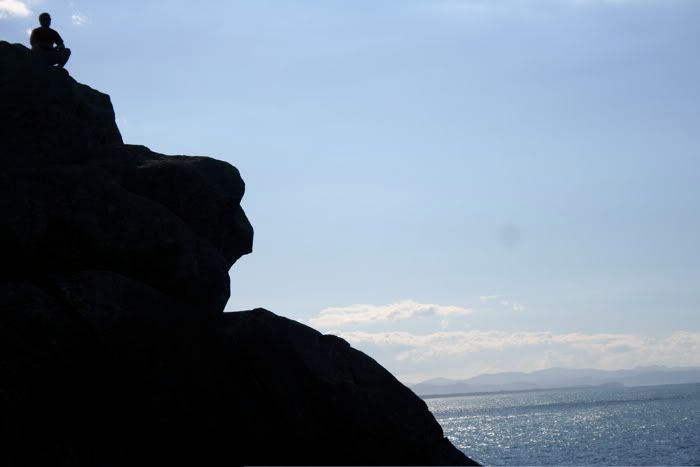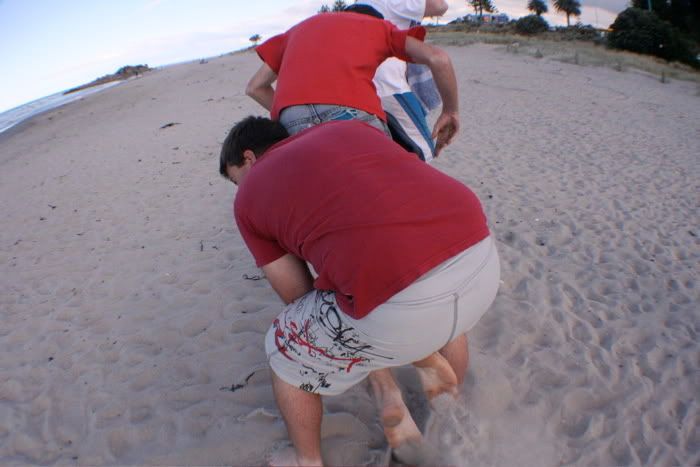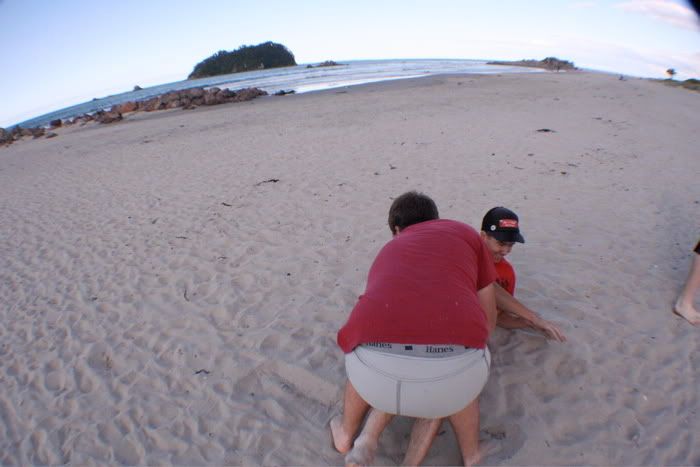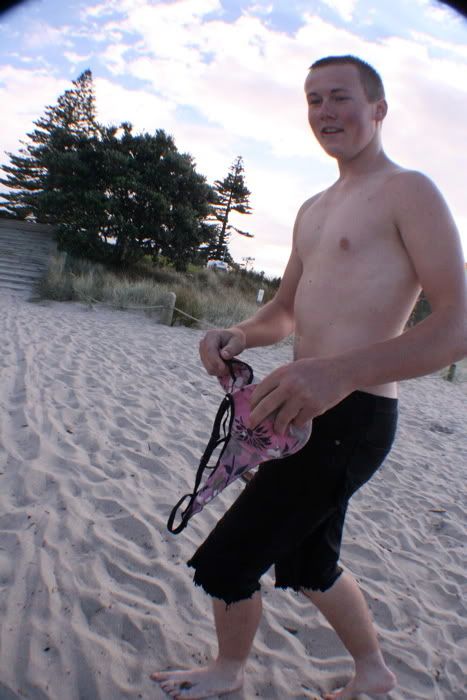 jed found some new undies
from here headed to sams for a chill, and one final effort to find my phone again which dissapeared damn it all!
then stopped in for one final ride at papamoa then headed home.
Heres a couple quotes that I can remember from the weekend:
"my penis repluses pussy"
"should of got the midget porn"
"this knife is pretty blunt, but it could still kill someone"
What a epic goddam weekend!
thanks everyone.
and sorry for putting you over your download limit for the month! ha ha.
I'll update with stevens 21st pics soon as.
untill next time . .
Oh, if you have my number can you please txt me just so I have your number now? as i lost all my numbers...I still have the same number as before!
I'll leave you with another pic of my cat, shes a killller! woke me up one night meowing and walking around and around my car with this rat/mouse thing in her mouth. shes a killlller!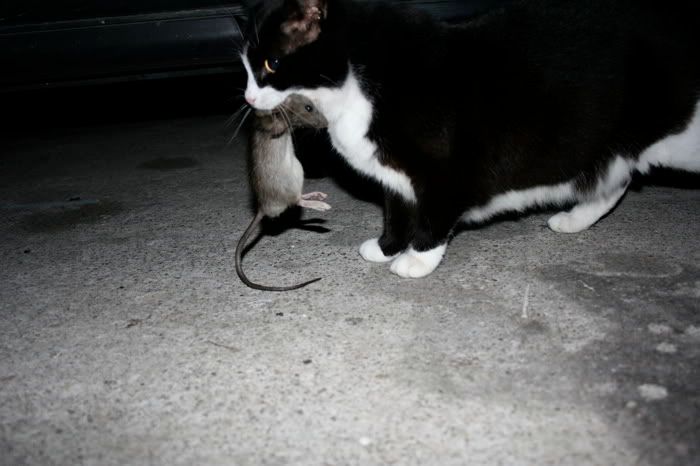 Oh, and watch this! wtf!
byeee!