-RVS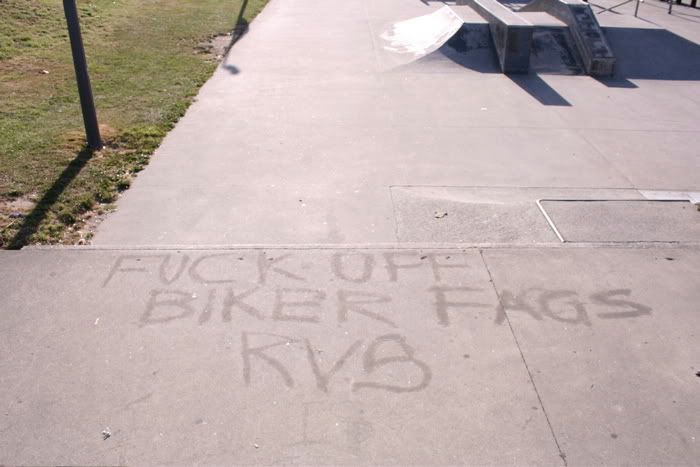 hoi hoi hoi, Rotorua is rad.
Just a couple pictures today from the weekend, a few over exposed but oh well!
Simon turndown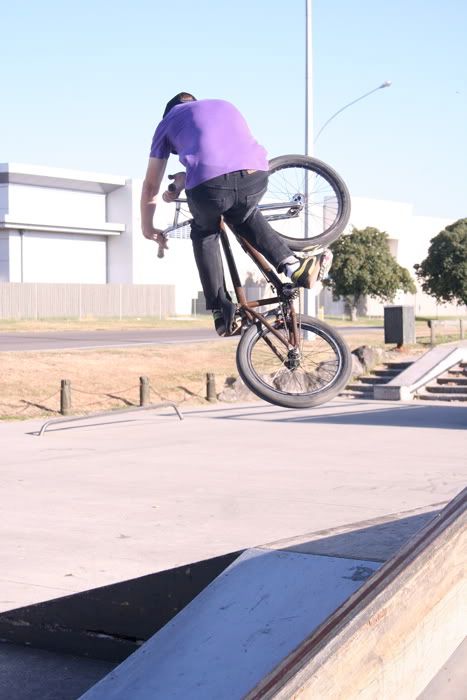 Simon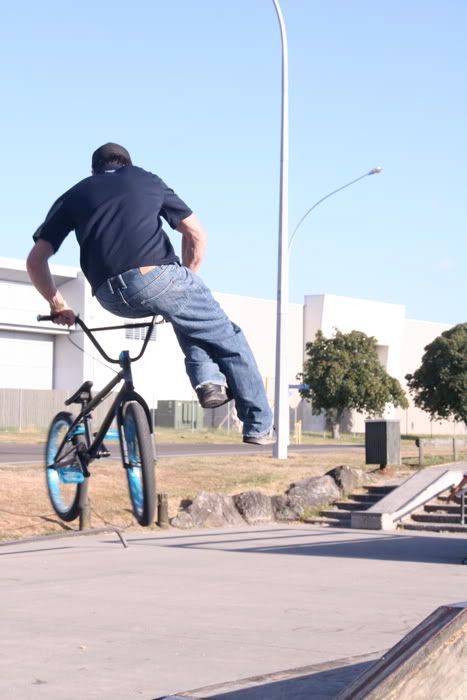 Phillip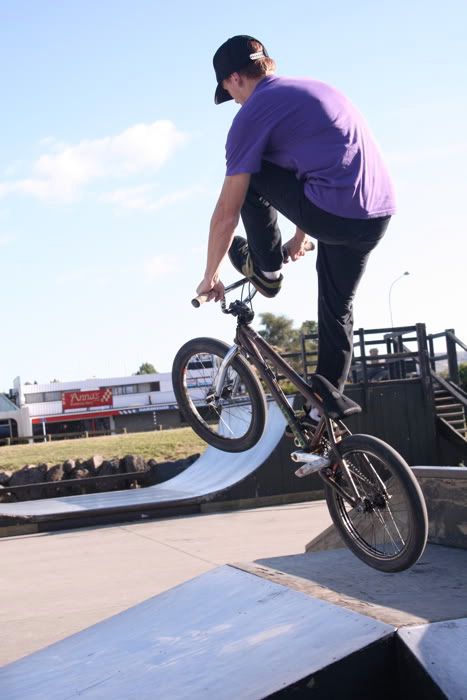 Simon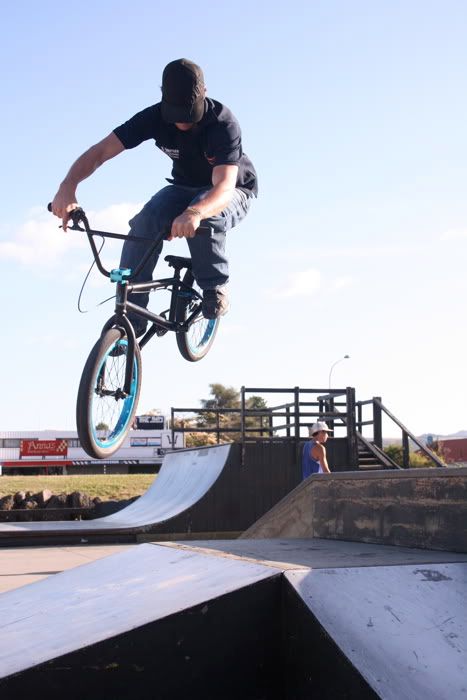 Phillip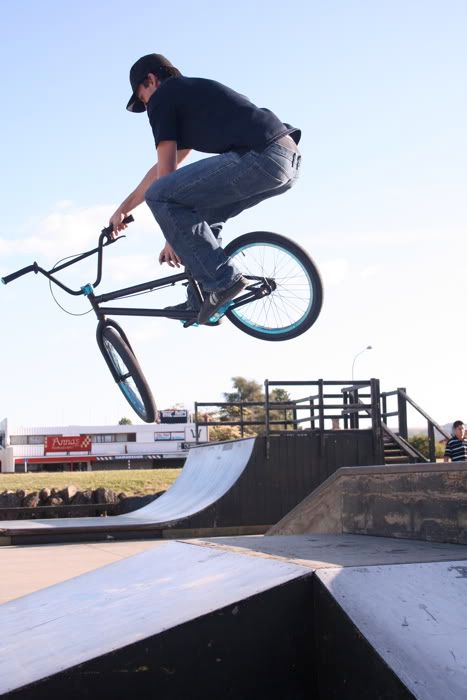 Phillip
Phillip combines the two above and gets this! 270 toboggan to fakie
Simon
Phillip with almost a sit down 270!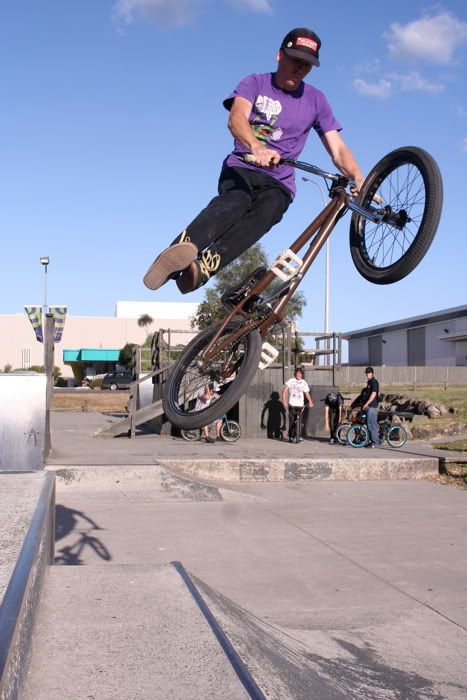 Simon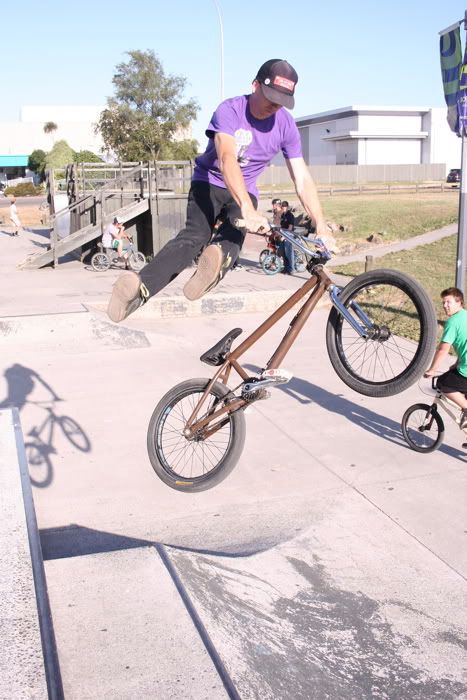 Simon
Then we went for a wee street ride.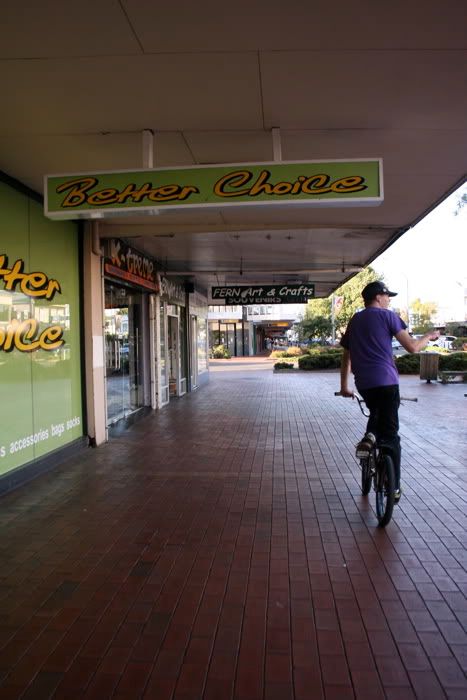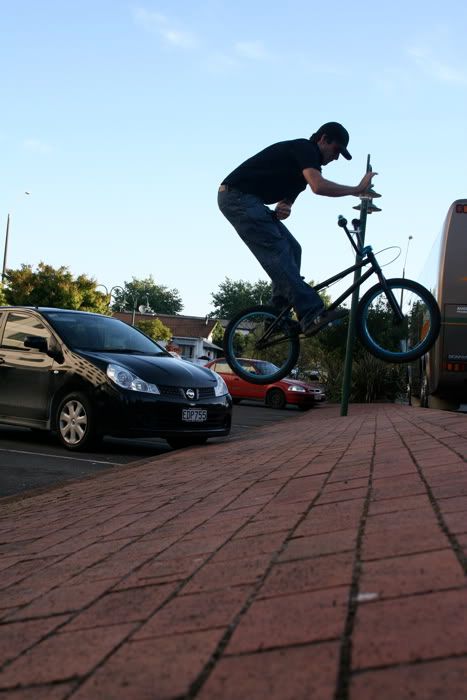 Phillip barspin fakie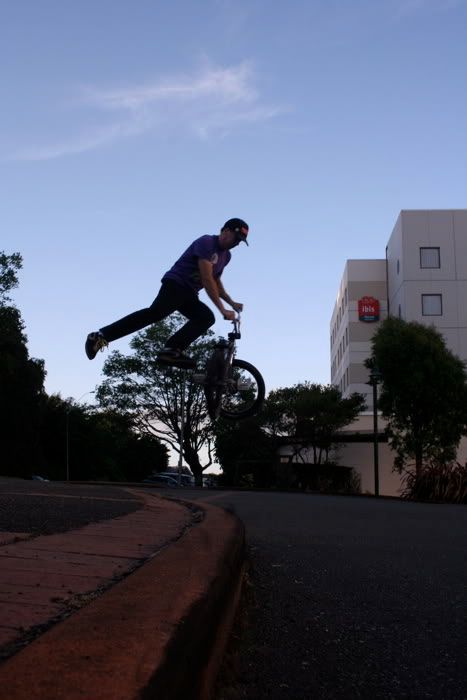 Simon curb t-whip
and i got bored so i put this together terribly!

simon b-hop manual to 180 over a decent gap 3 stair + curb drop.
edit - for some reason this picture doesnt appear to be working, just go here to view it:
http://i51.photobucket.com/albums/f357/_ryangray/jan30th-2009/simonmanual180-1.jpg
Cody gave me a bunch of footage on a disk that i'm going to put together soon and post up...just as soon as i get some time off work.
and hers my cat just because.
Oh yeah I almost forgot, George has cracked his Colony Bloodey Oath frame: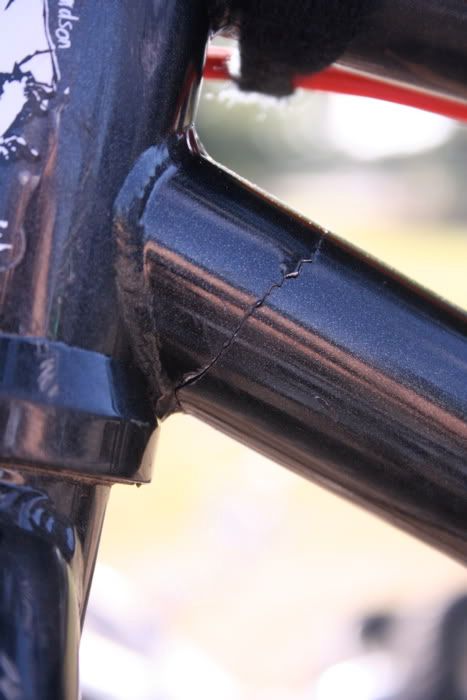 Which makes a whole heap of broken stuff lately, Jack snapped 2 pairs of cranks well he was here, one profile and one macneil set, Georges Colony and Jed cracked his zion, codys eastern grim reaper is cracked.
I havent been around that long in BMX, but with all this new 'lite weight' frames cracking is this a sign that BMX may of pushed the whole lite weight thing a tad too far?
Something about a frame that weights under 4 pounds has always freaked me out a bit . . .
Probably see you this weekend!