So.
If what Luke says is correct then hes going to add the riding pictures in at the bottom of this update.
If he can stop talking to 39472898324.5 girls for half a second.
Anyway.
On Thursday I went up to Auckland to see the Cold By Winter/Jonestown Sydnicate show + see a couple of pep's.
On Saturday I made my way back, but with luke in the back sseat playing has gat & almosting knocking my head off with the damn thing.
We got back around 5ish, where we met Simon & Cody at the skatepark then headed back to my place. People got their alcohol then proceeded in having a couple of quiets.
At some point later in the night Moffat, Kirk, Itchy & The Bastard arrived, Brian was already intoxicated & you'll probably see in pauls video just how crazy he was.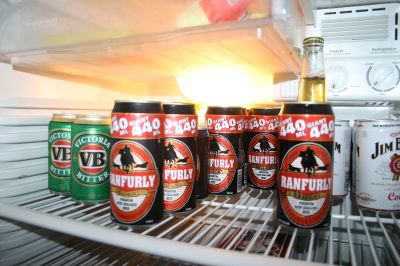 The fridge before pep's got back with even more Ranfulry...and something that has stone in the name? $8 for 12!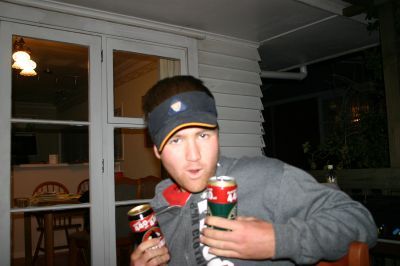 Cody, with the best of both worlds. Nice hat.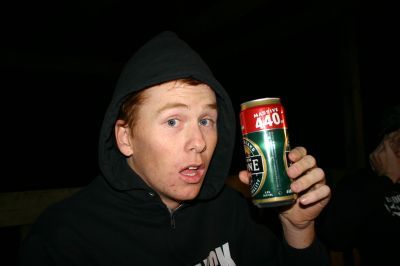 Simon, you know how he rolls. Thick.
Luke, ugh. I cant think of anything to say that isnt an insult.
The hats were awesome on this evening.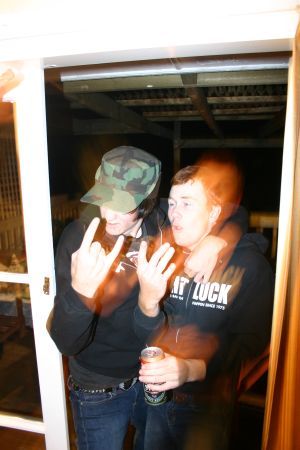 ugh...rock on? west..no...door frame.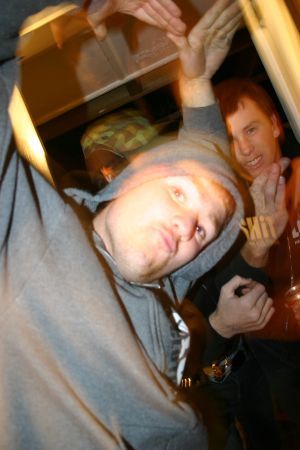 still DRE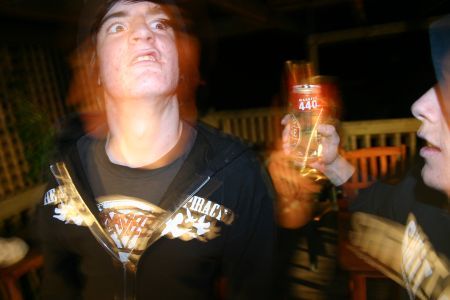 "whats that...I smell...EMU"
This was during the game, Cody pretty much picked up every 'finish what you got' card.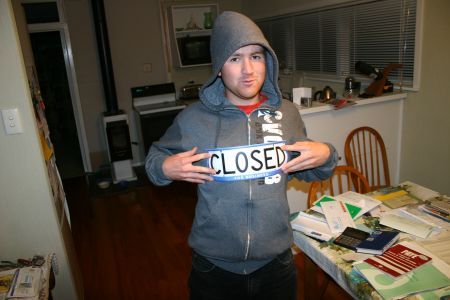 Sorry ladies, but cody is definatly closed.
but then on the other hand. . .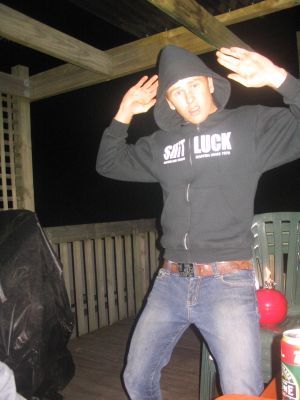 021-HOT-STUFF
go one...you know you want. otherwise he will be forced to drop to a size 9.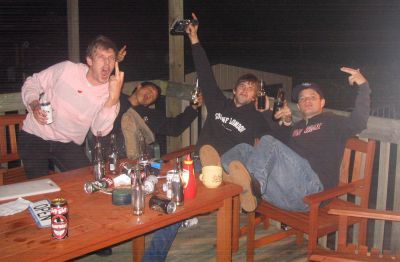 In about an hour from now one of Brians bottles had urine in it. yupyup.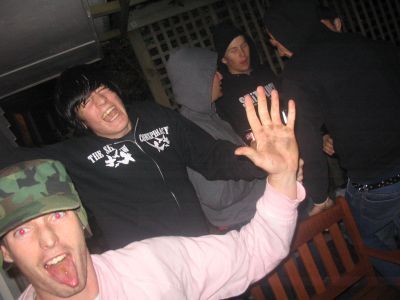 Lukes a camera whore. and Moffat likes Pink.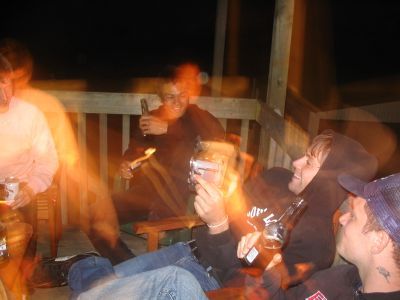 Paparatzi
now.
for what you've all been waiting for.
I think its cody filming? I dont know if he meant to put it on video or not.
but either way.
it was a good thing that he did.
Luke & Simon. 3 Inches Of Blood + Alcohol.
Right Click & "Save Target As" to download
Right Here
Now, Luke. its your turn.
I wanna see all the badly timed shitty angled photos that I took.
edit
yeeah.
so.
luke takes his fringe up his ass.
WHERES THE FULLSTOP EH CUUNT