it t'was decided upon the wednesday of the week before that we would head to hamilton and maybe raglan on Saturday, saturday being yesterday.
A Crue was assembeled, Simon, Cody, Steven, J-rad and I, Simon and cody stayed at my hizhouse the night before for a couple of drink's and steven and j-rad arrived late on saturday.
We left, listening to Twisted Sister - Stay Hungry on my radical tape deck, arrived at hamilton for a ride at Melville park, the hip's were wet, or was I just a pansy?
No pictures were taken from hurr.
From meville we headed out of town to Nrgawahia (which I have no idea as to how to spell) and, well, you would think we just rode the quarter by these pics, but belive me, some flyout action also went on.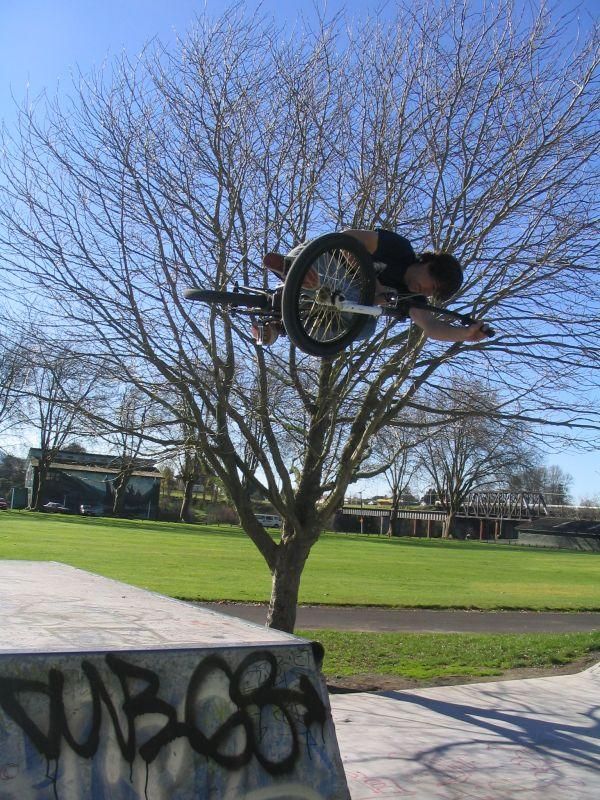 Steven, Table
Simon, Turndown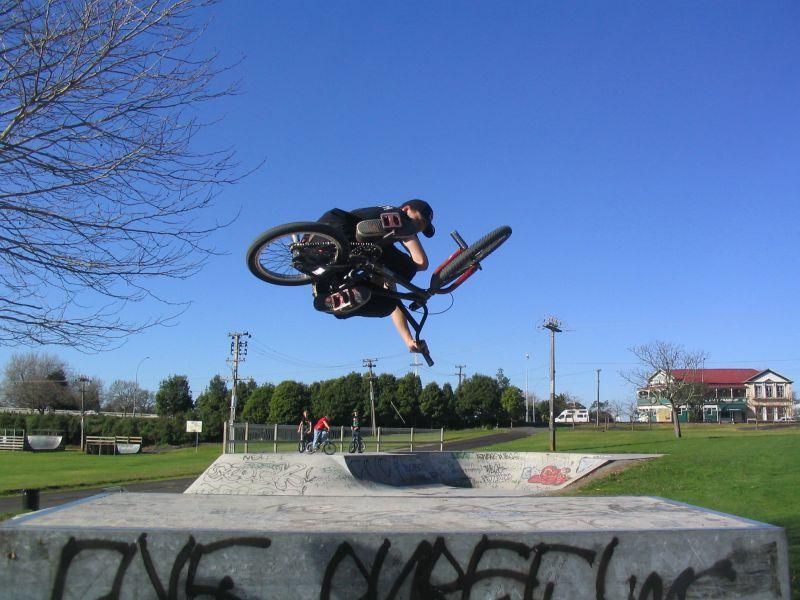 Simon, Invert?
From here it was decided that we would head to Raglan, along the way we managed to anger multiple people and argue about houses, Cody said that he wanted a old house, Simon and I said that we wanted a new house done old, this argument went on for awhile as cody says you cannot have a new house done ole, from this argument it was decided that anything more than a day old, is OLD, so therefore it is basicly impossible to have an object new.
ugh...so, onto Raglan, which is now the home of David from le Fly Bikes.
It was a good session at raglan, I took photos and lay down for some time to relax and take advange of the perfect Raglan weather.
Once again, you would think that all the others rode was the quarter, which is half true.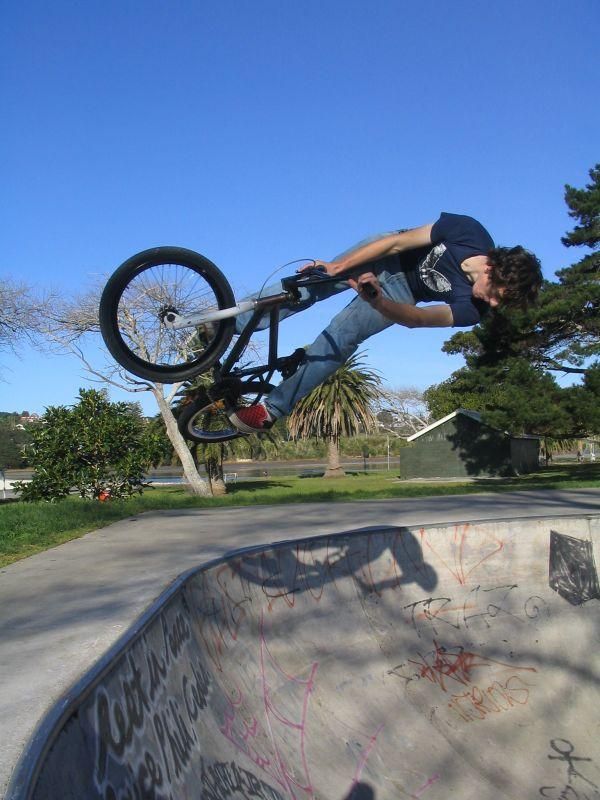 Steven, Air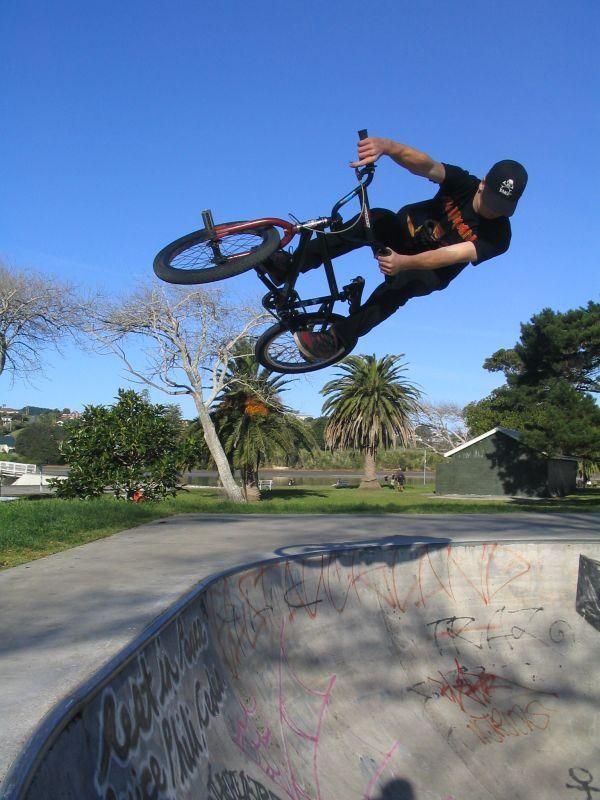 Simon, Air (higher air up in
hurr
)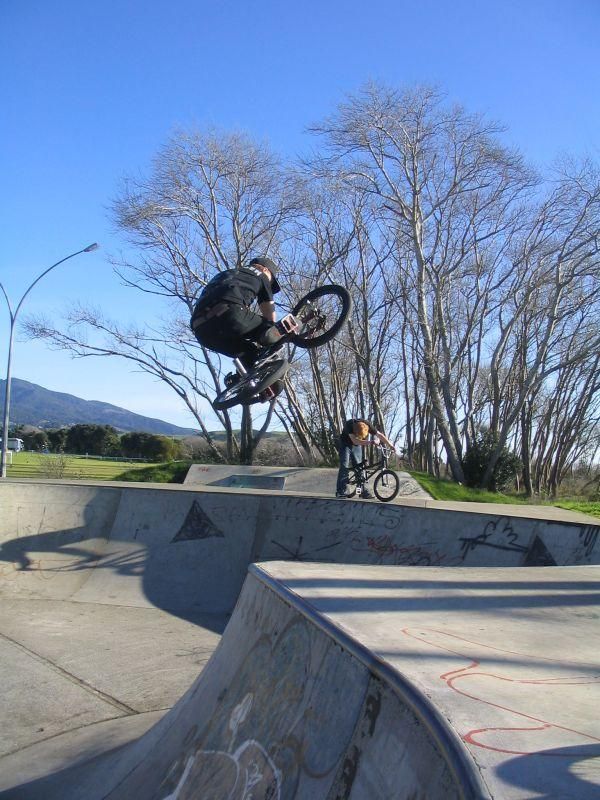 Simon, Invert over the hip.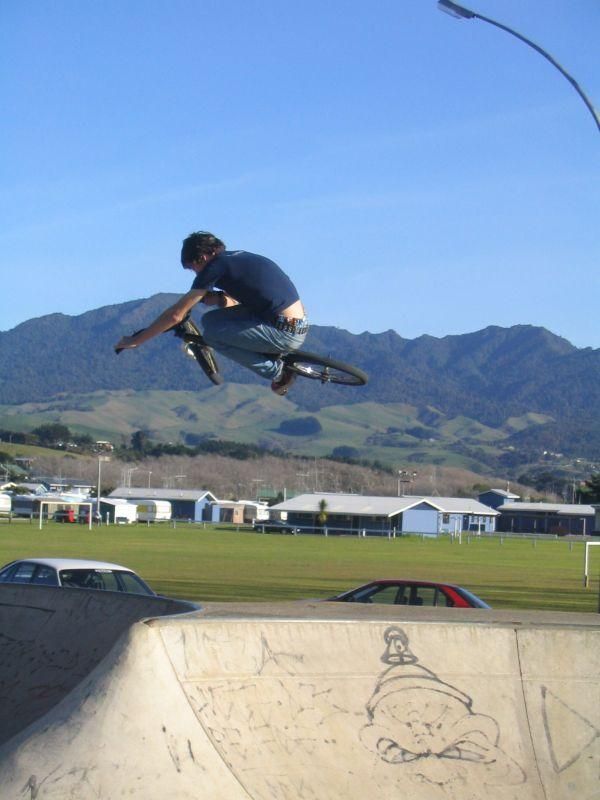 Steven, Table over the spine/hip thinger.
After raglan we headed to Burger King, and then onto Fairfield skatepark, which is always a fun ride...and you guessed it, more quarter pics, well kind of.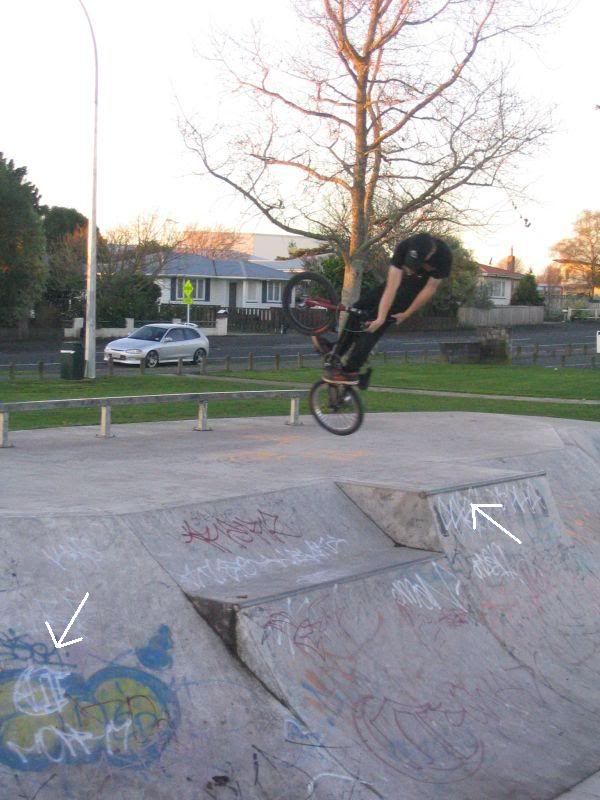 Simon, Turndown and as you can tell by my extreme photoshop skillz he left the quarter on the right and landed on the left, as he also did in the next picture.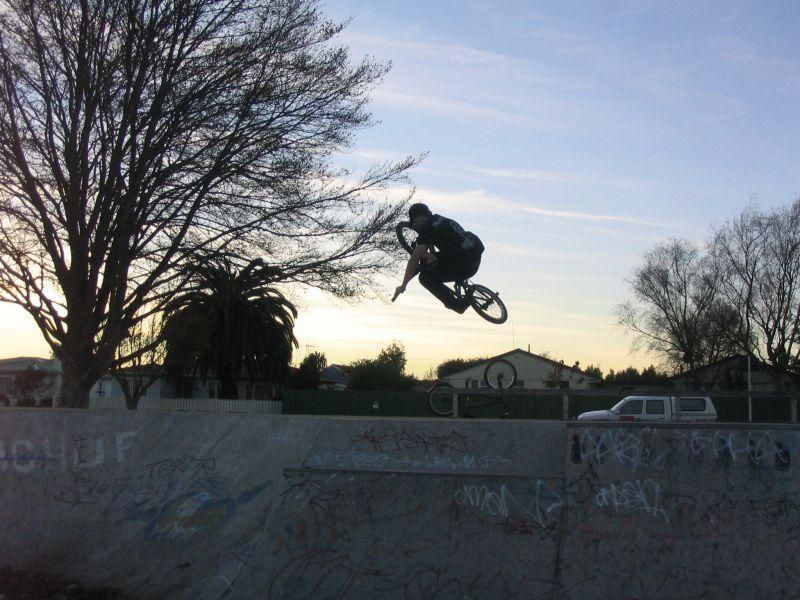 Simon, Invert Hippy, gapy, thinger.
From here we headed to melville again then back to Rota poo hole.
Cody pulled a mean Nosepick on the way home thoe: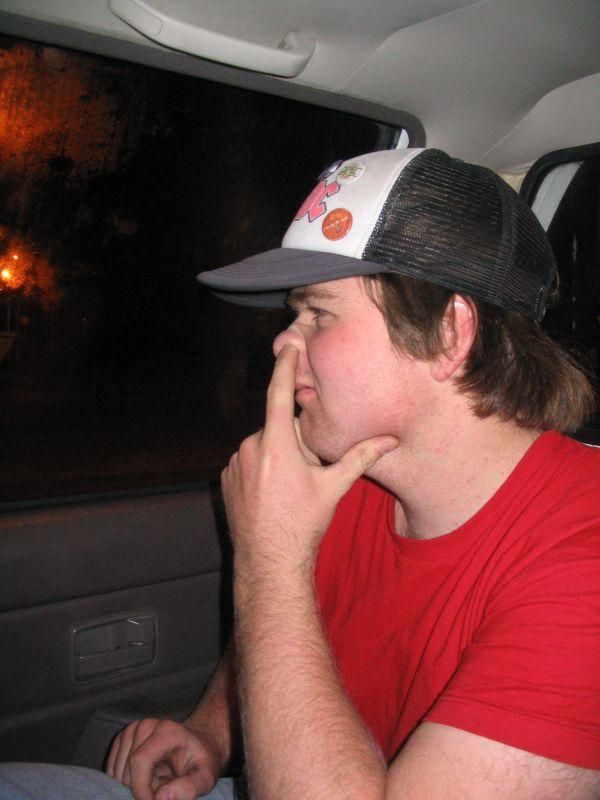 Thats about that, I was looking into getting some band shirts in, but the minimum order is 2000 shirts...if you have 1998 friends then give me a yell!
-Ryan