Simon, Steven, Cody, Jared and I went on a roadie, well a day trip to Taupo yesterday, Loaded with Slayer, 3 Inch's of blood, bikes and hangovers we left for the Skatepark of Taupo.
Actully skatepark could probably be replaced with "playground", as when we were arrived we were greeted with about 20 kids playing on the skatepark well their dad's played Rugby and with me being brakeless it made it basicly impossible to ride, they left after awhile thoe.
I actully took picture's of riding aswell...imagine that.
Steven:
Steven, Air, I have never figured out how to take these pictures: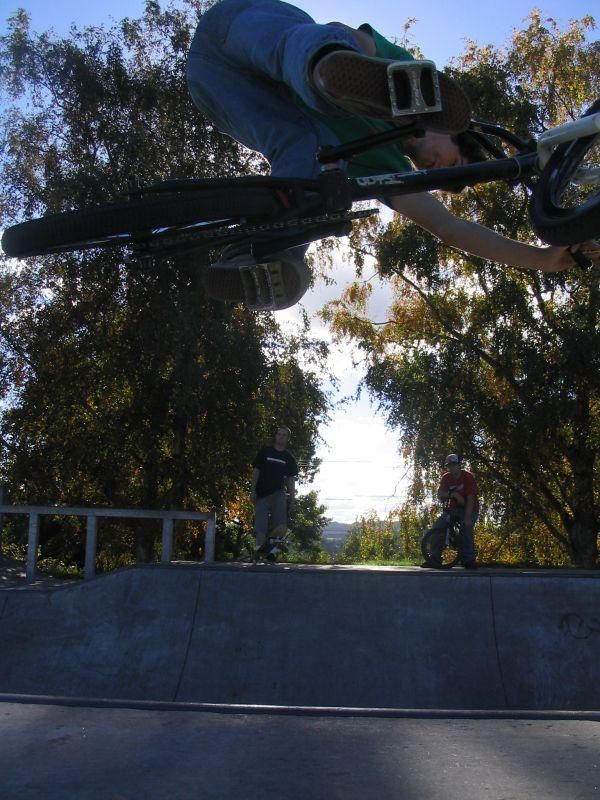 Simon, Table: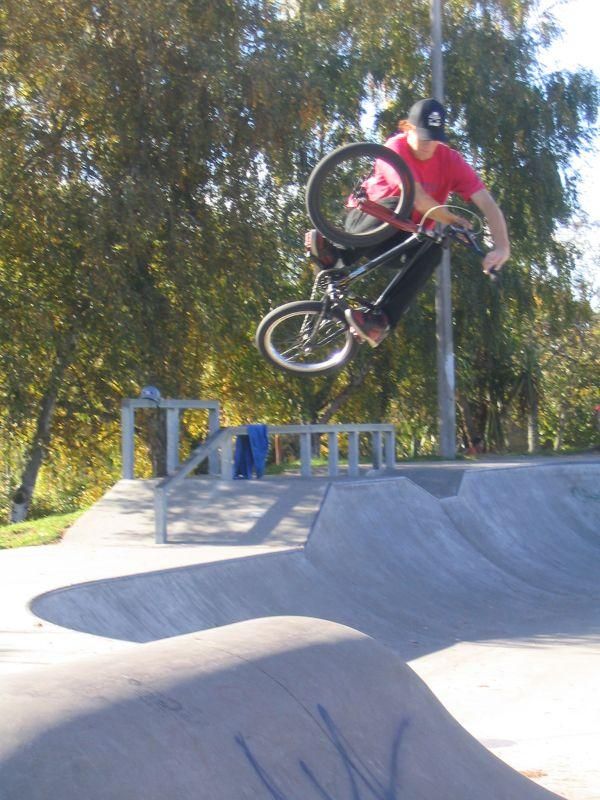 Simon, Turndown: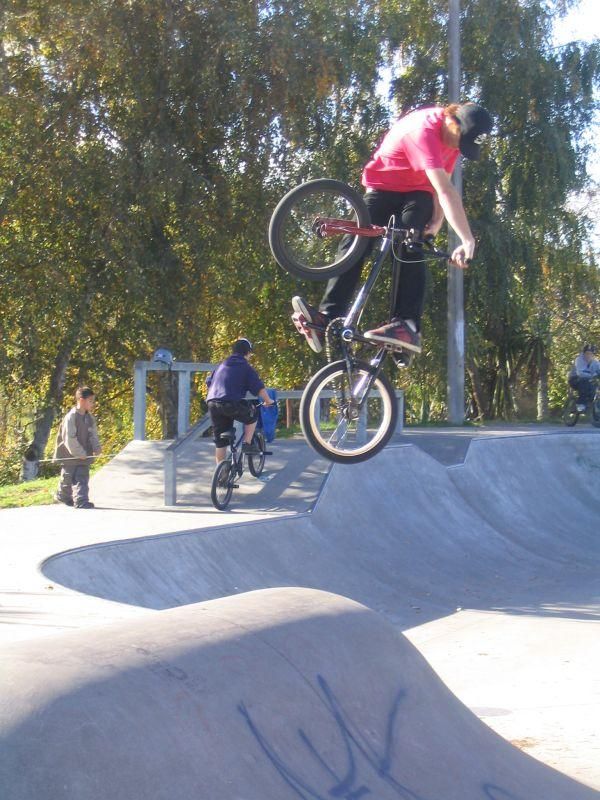 Simon, 270: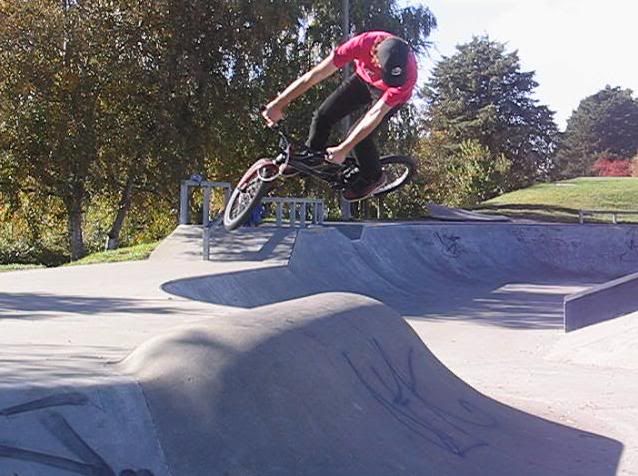 Simon, Tuck: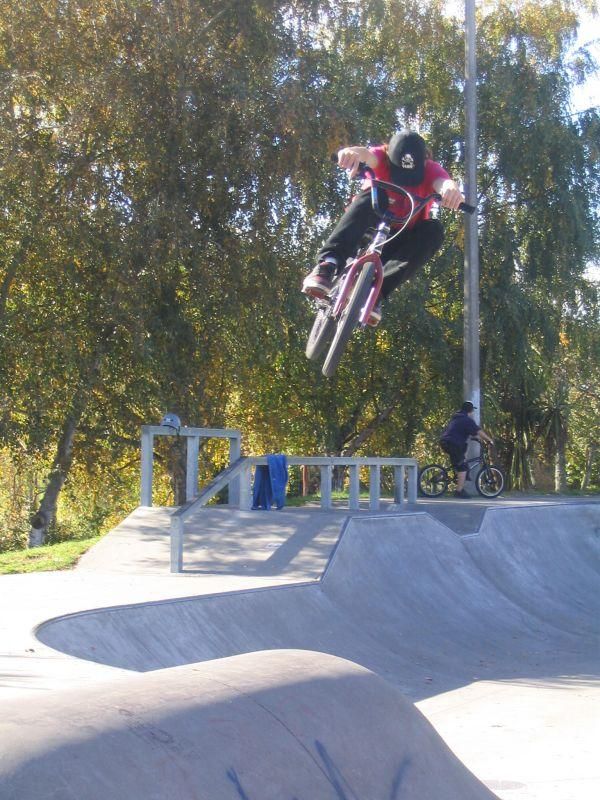 I can't be bothered writing anymore, ride time.
-Ryan