No seriuosly , not one vic park local has not had a screw in thier tyre ... i got a flat so i went of a rampage with my x-ray vision and got ahold of these pearlas , saving u at home from about that many punctures.... thanks luke ,,, your too kind....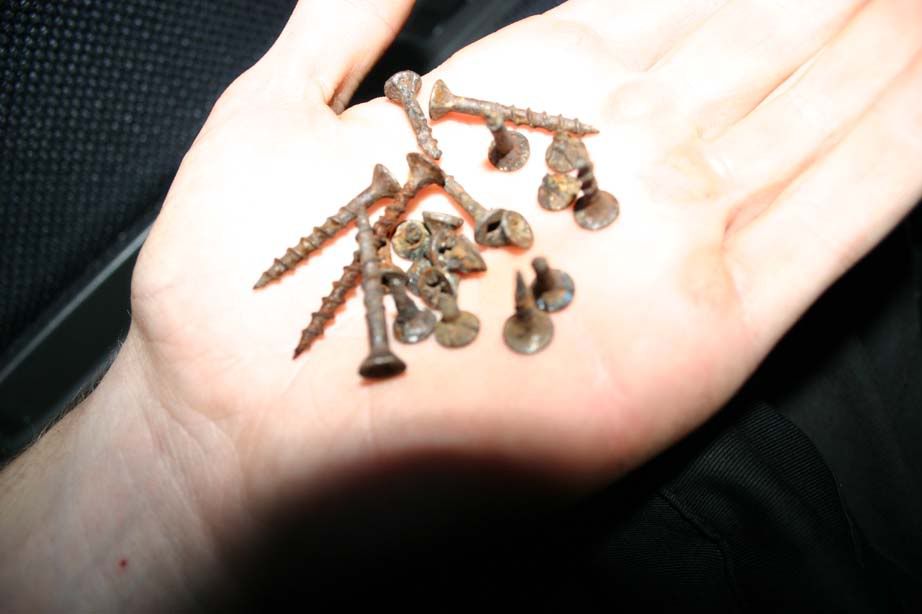 Just so you know , my debt to society ( picking these up ) gave me a puncture today . rad .
-----MOTORWAY RAMP------
Lets start this huge picture update with , the one , the one fredrico ...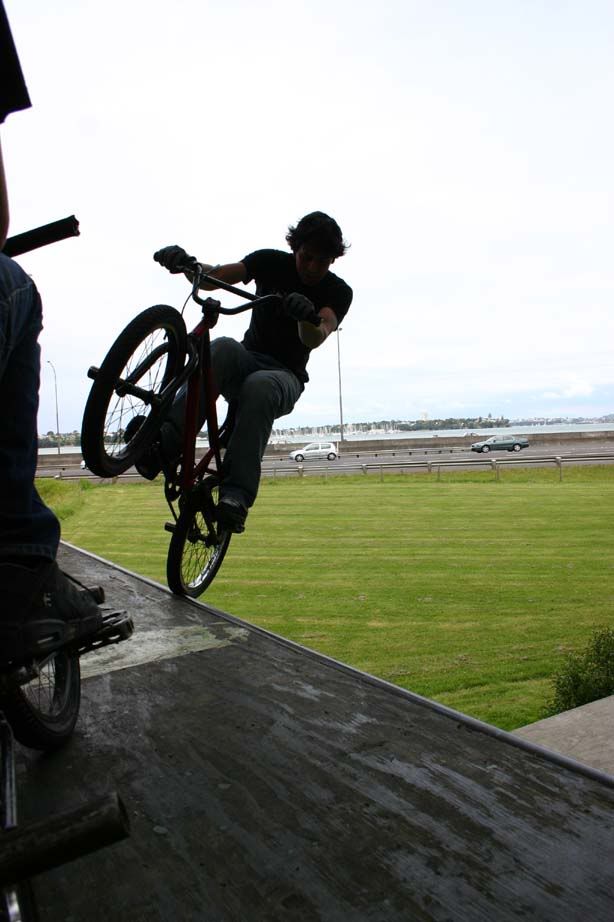 Fred hitting up the ramp you see on the motorway on your way to takapuna ... fred Fufanu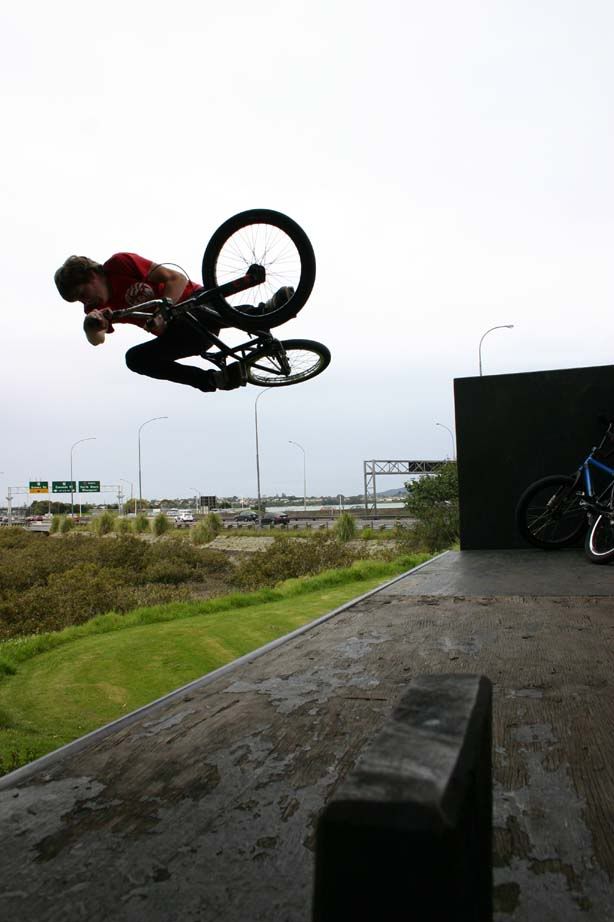 Luke tabletop , ready to place a fresh coolade on..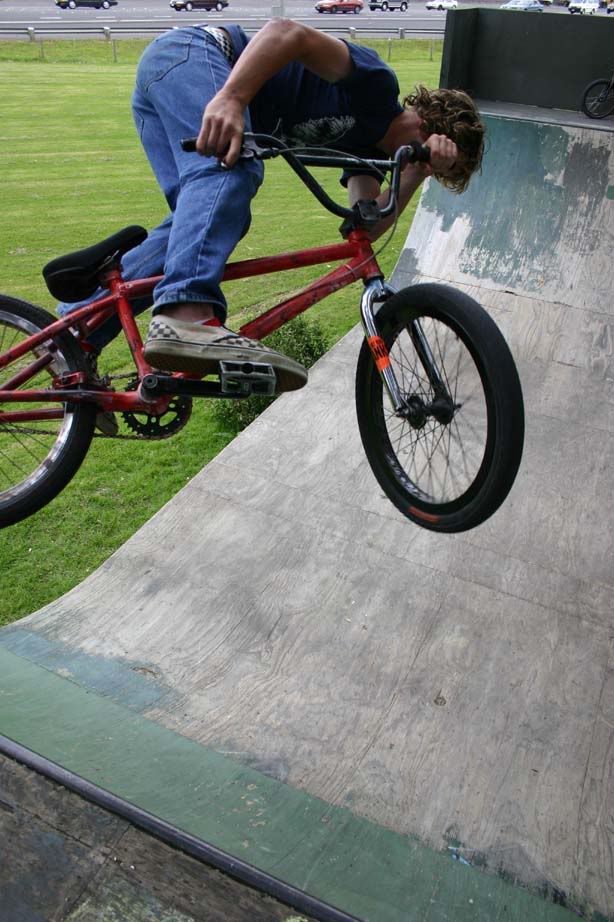 Theres too much cheese in Steven bags of style..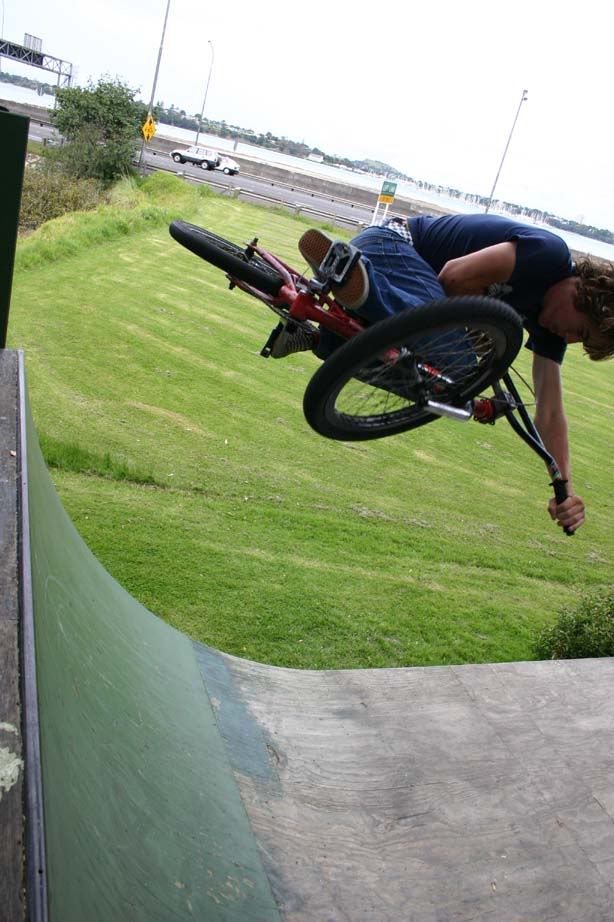 Steven laying it flat...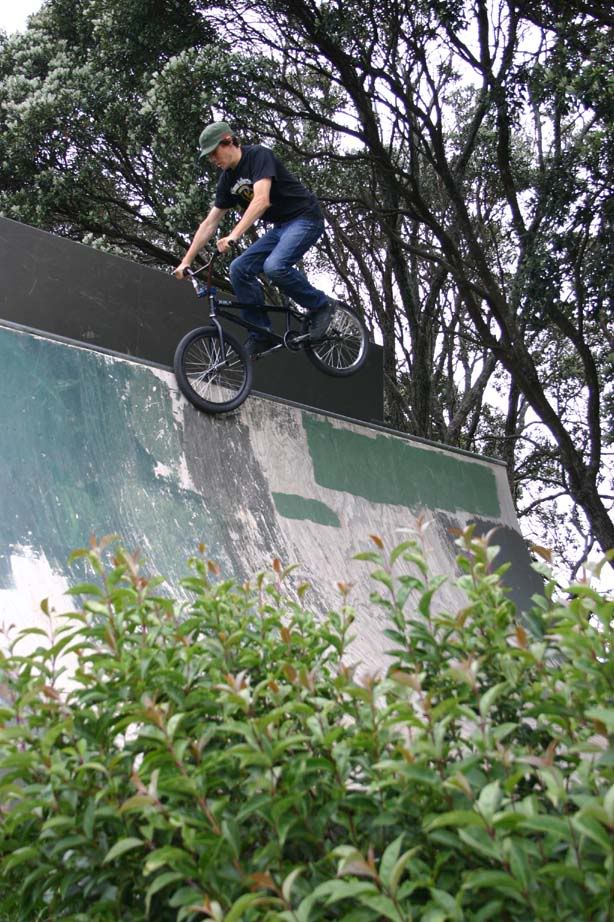 Getting very bushy here , Green party leader Louis bolter , picking his teeth of all GM corn kernals..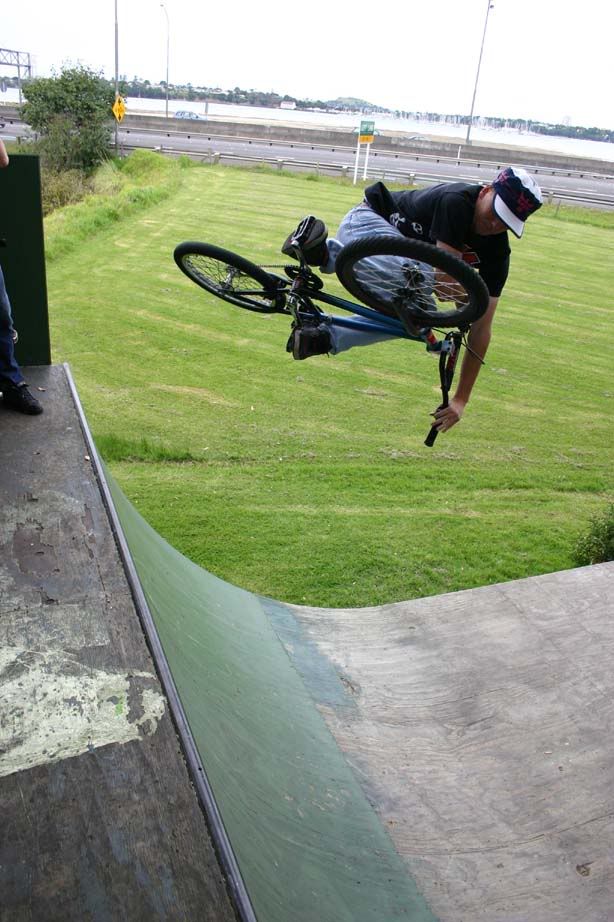 Simon inverting while yelling "kiss me im ginger"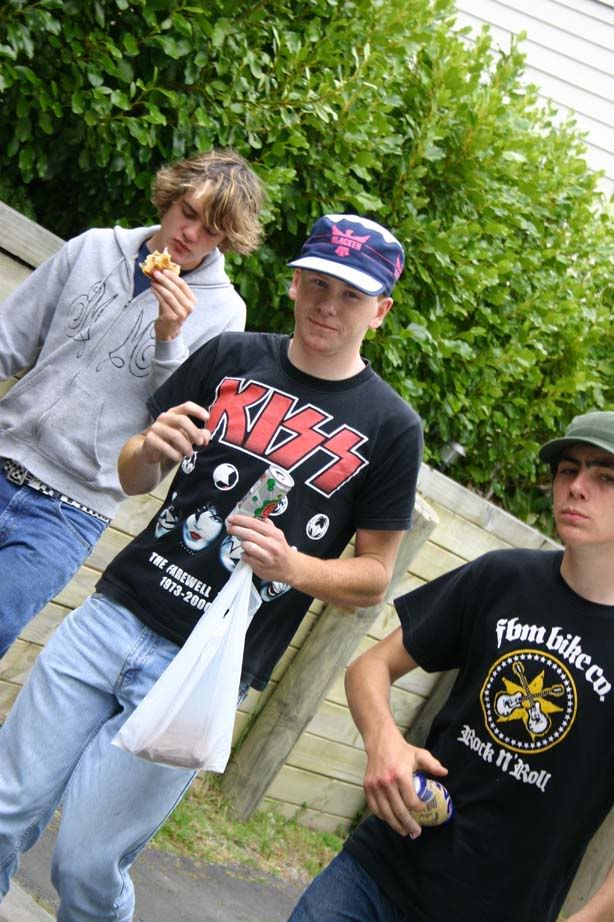 Refeuling...
----DEVONPORT----
After the good deal that is the motorway , we made it to devoport ... where some lunatic called adam just left home to join the circus...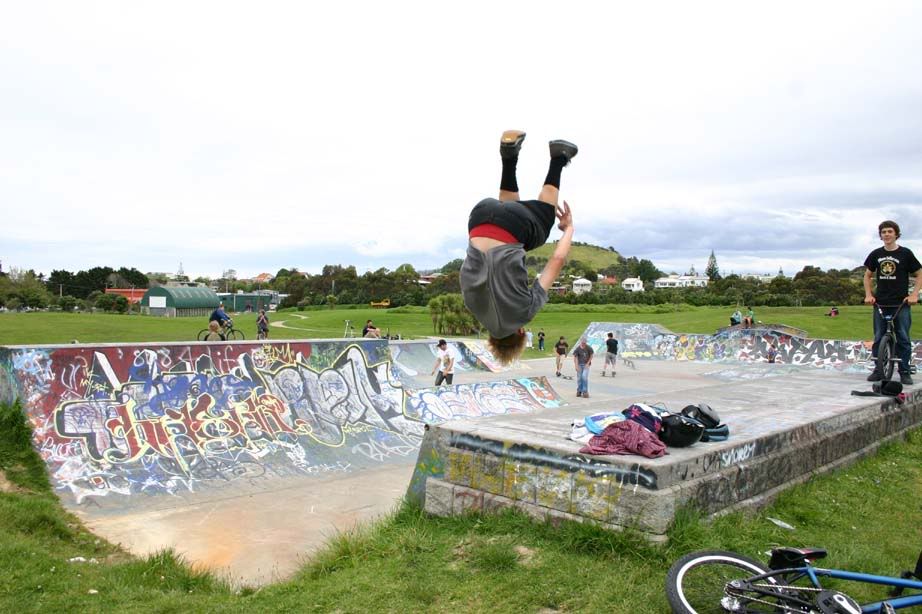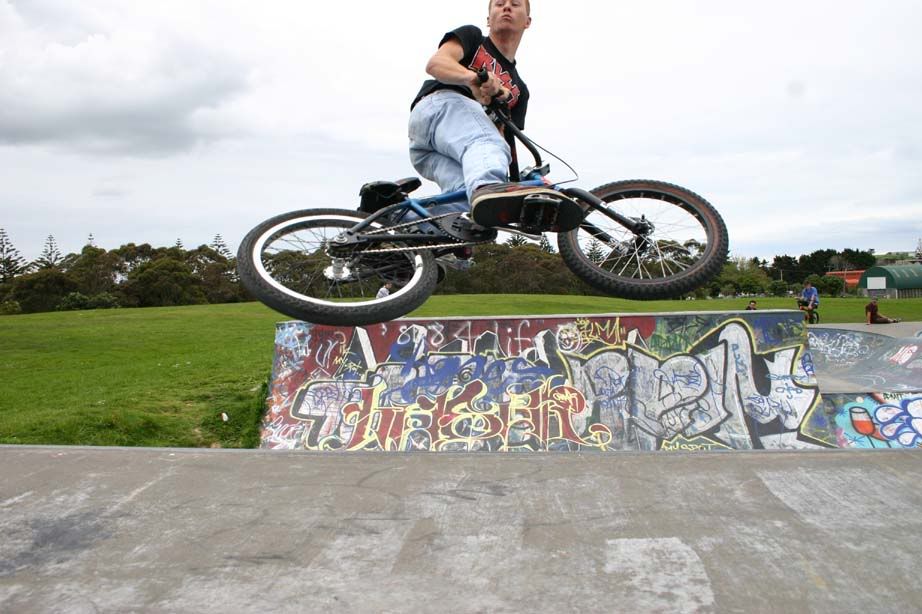 And this guy had a eye problem ... and also claimed this trick as a lookback..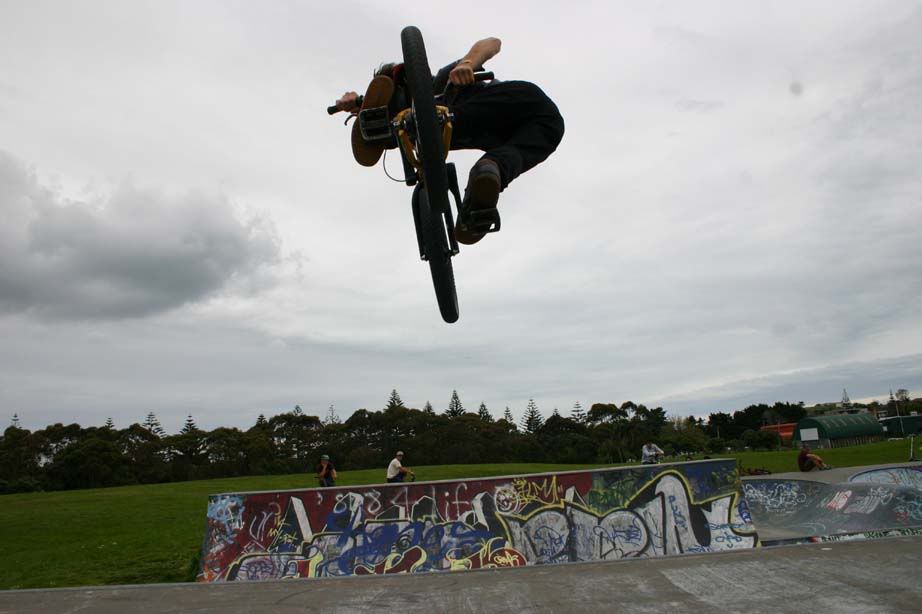 But as you can see the REAL MC'COy turned up and george looked back bmx style..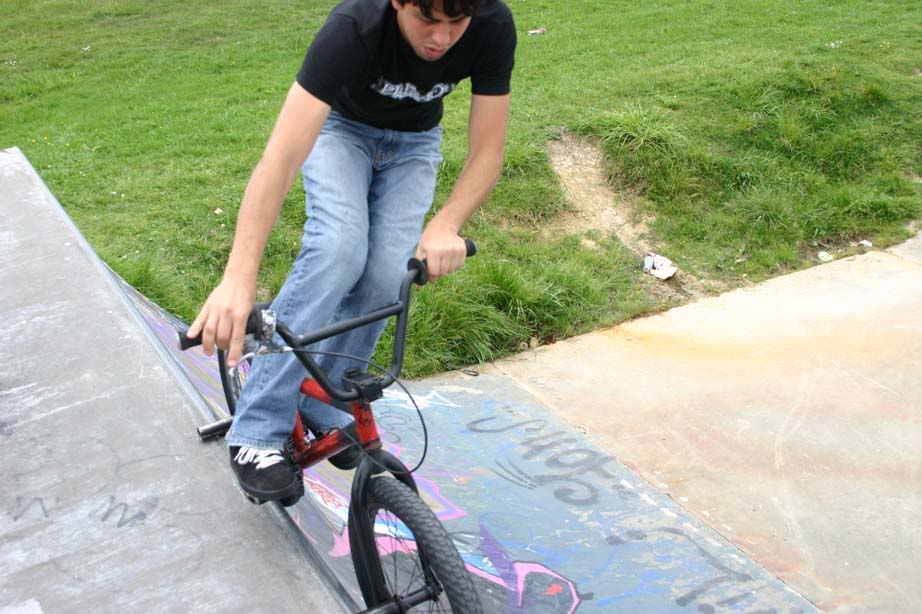 Fred double pegger..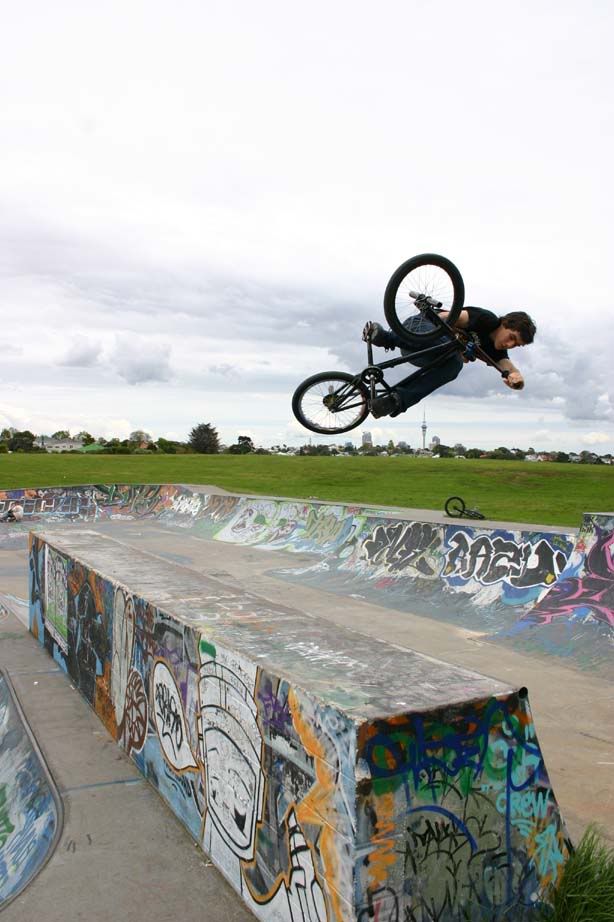 Louis , devo halfpipe..
Louis running roit with opposite air lookbacks..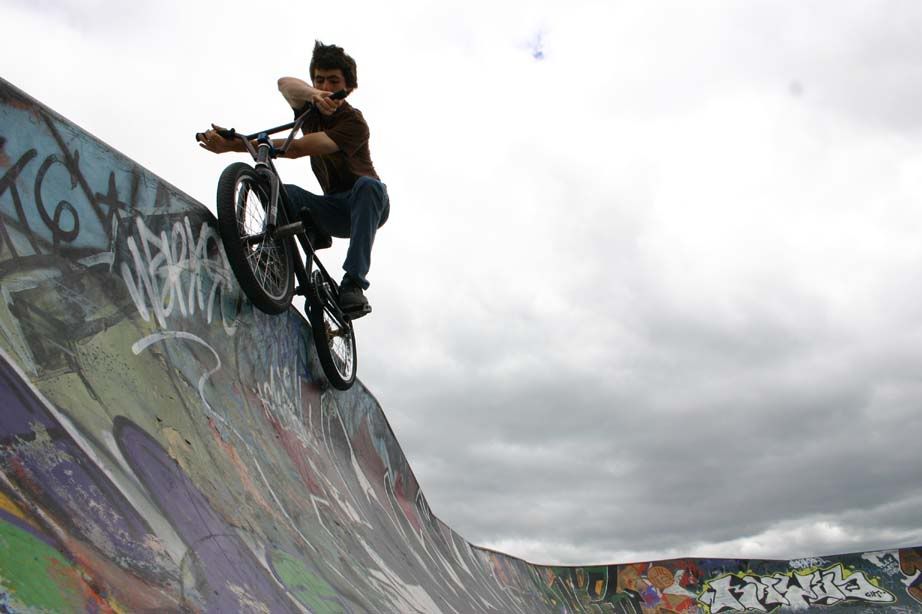 Louis with a picture hat-trick , x-up double peg on the over vert..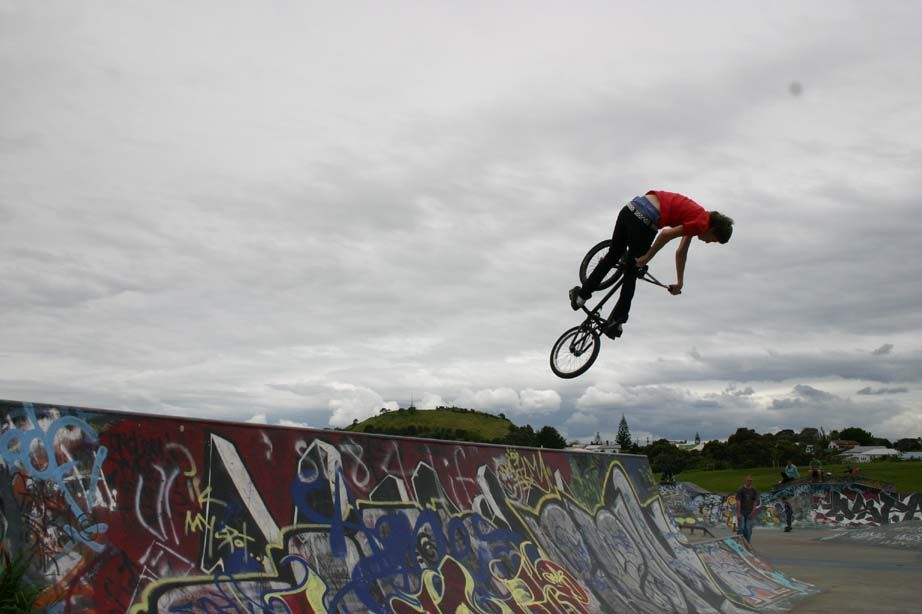 Luke Turndonwn air , ,,, louis dont u say manson turndowns styles , it looks straight to me..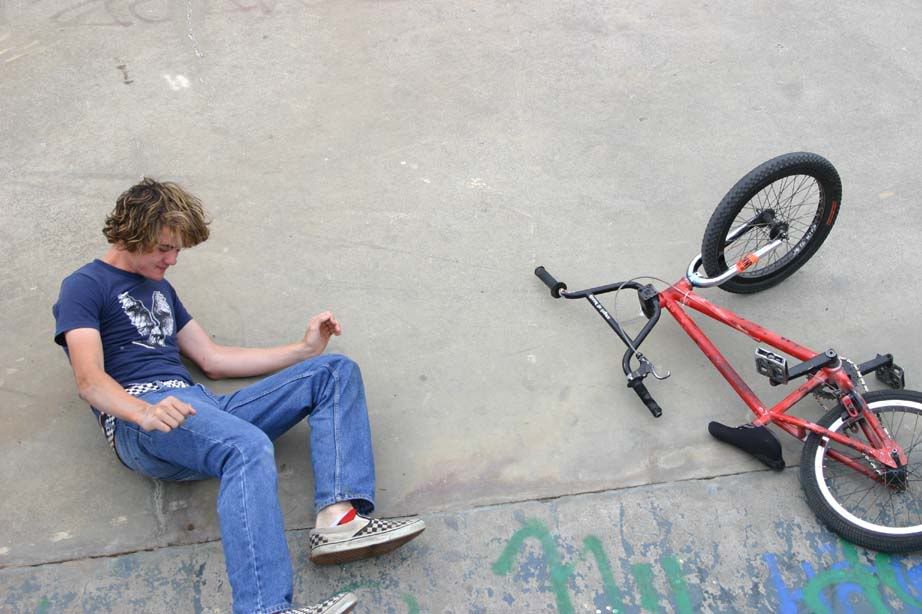 Steven taking one for the teamm on nose heavy landing ,,, but im pretyy sure he ate shit with style..
Now hold on to your seats , cause this is fred debut , hes won the x games twice and fougght mirra and nyquist at the bar ... hes tuned girls twice his size .. hes also done the thing that is the only thing to date not done at devonprt skatepark .... BEHOLD ... Fufanu the over vert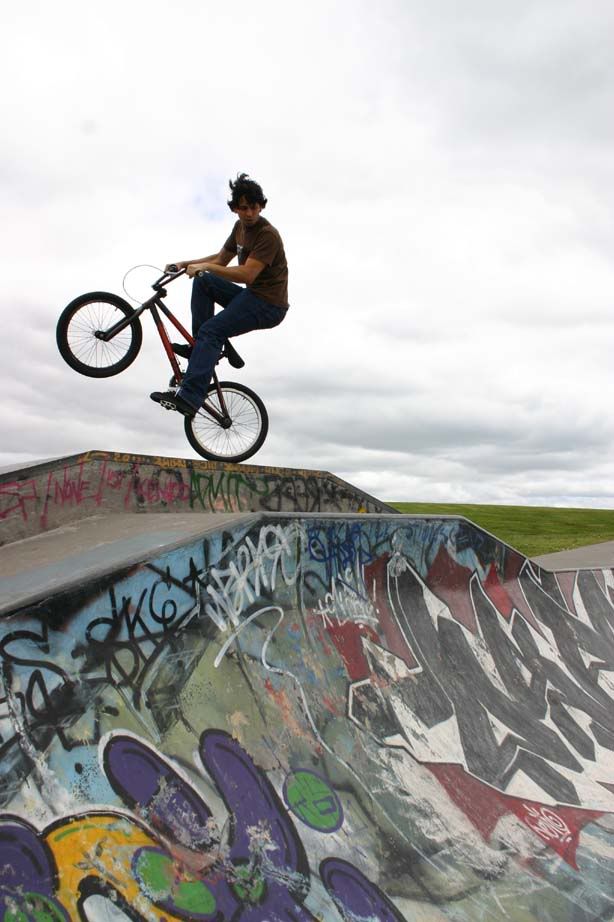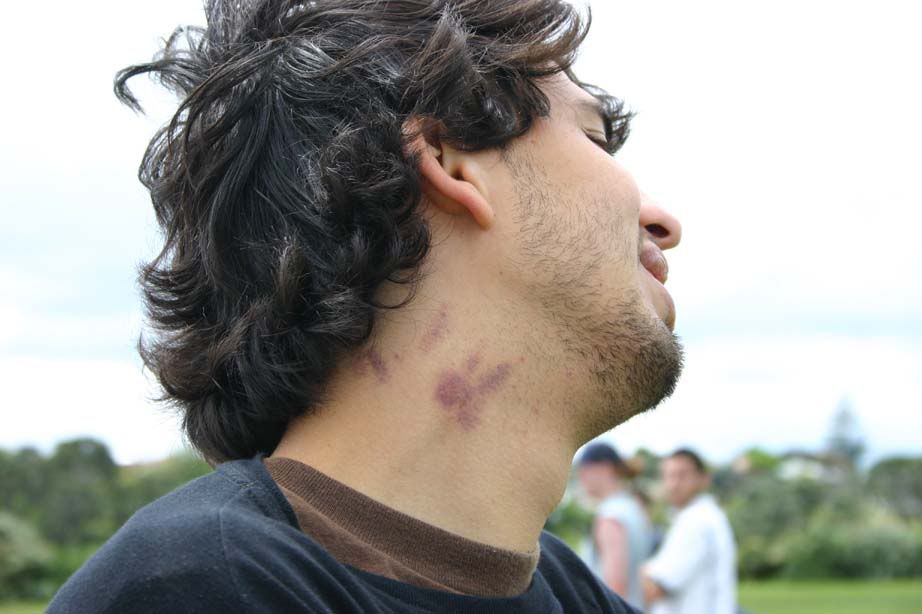 Hes also sporting a fire work burn/hickey...
----STREET----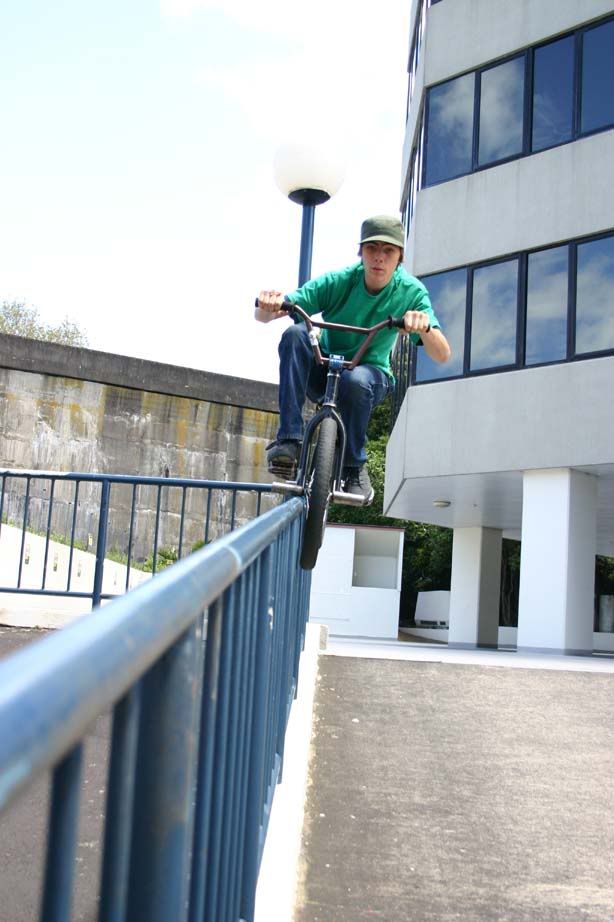 This photo has no other relevent friends , so its louis on a rogue street ride..
---BROTHERS----
Brothers from another mother , Itchy and takashi from japan ,,have been ridng vic alot lately and are superr cool to hang out with , heres some pictures..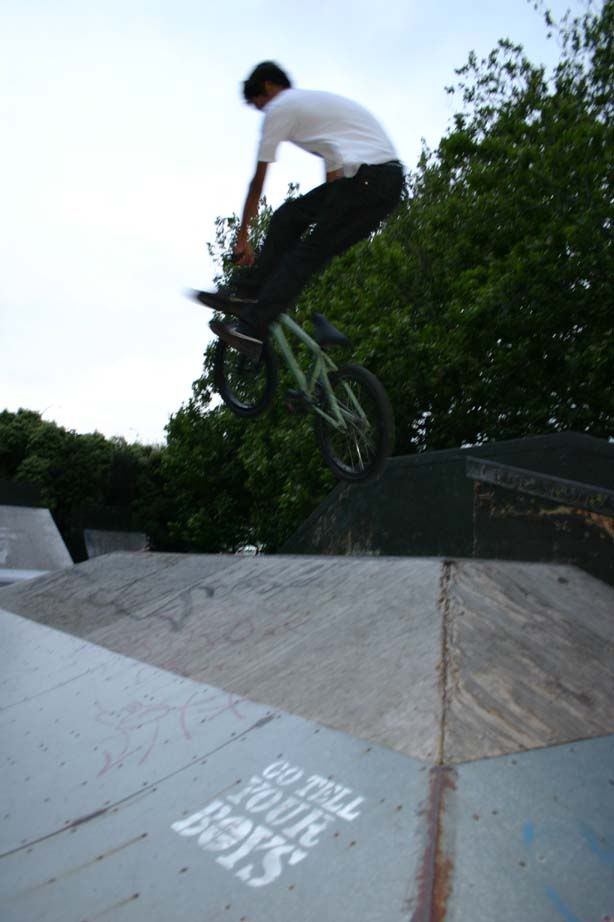 Takashi no-foot can at vic park..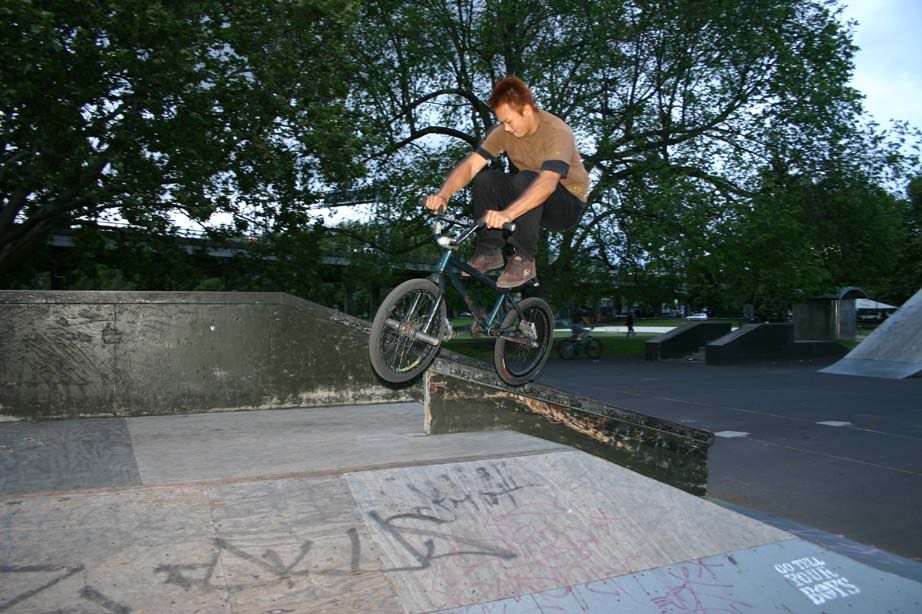 Itchy, Che bro Crank Flip..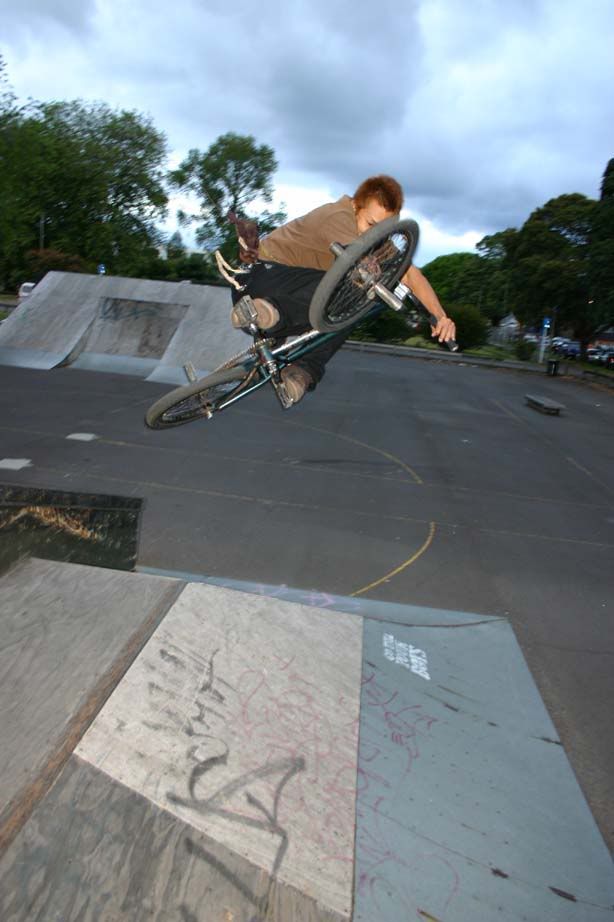 Itchy tabletop , climb???
Takashi ,quite possibly looks like hes gunna land in turndown but he....... almost did.
---Todays Ride---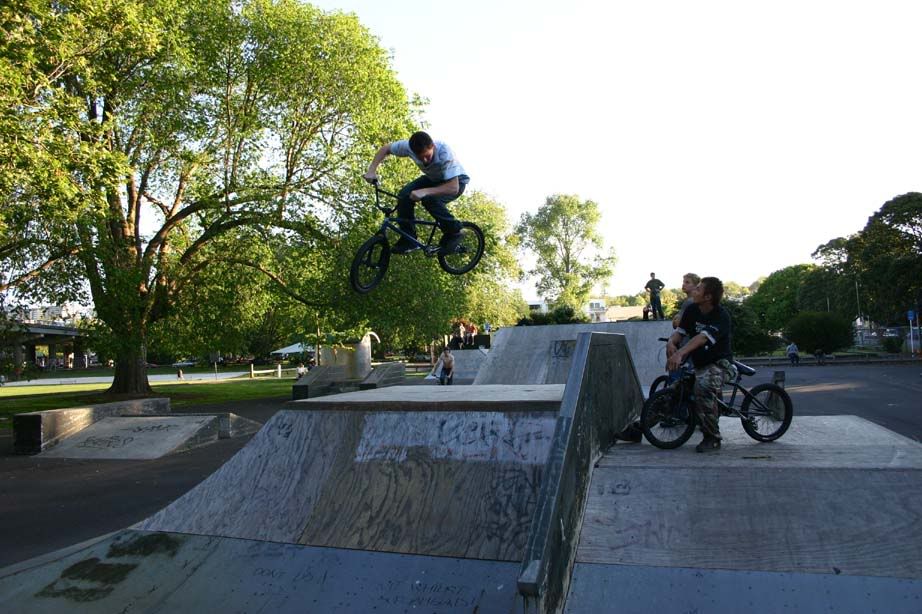 Start it up with ewok , brakeless 360 the box at vic..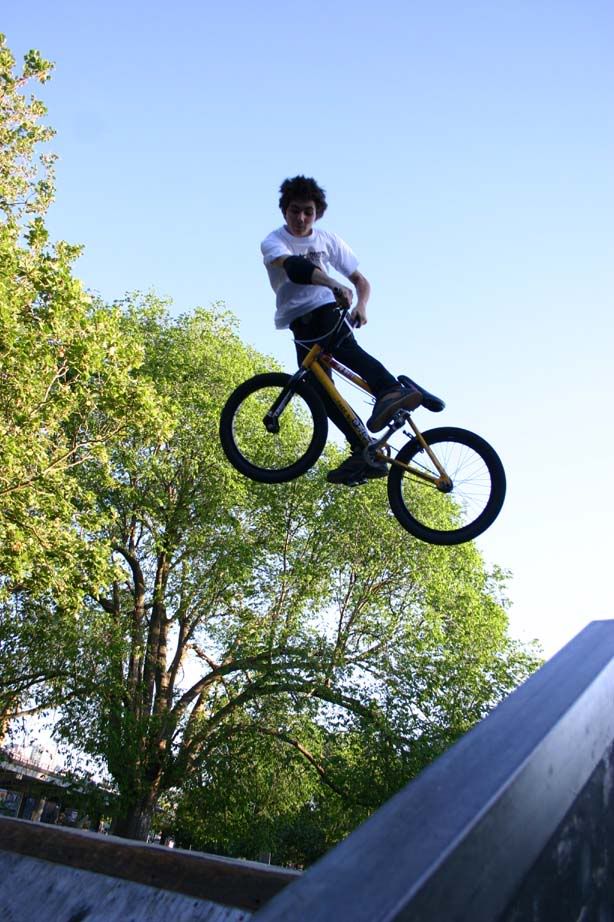 Geogre , 360 lookback not too bad at all..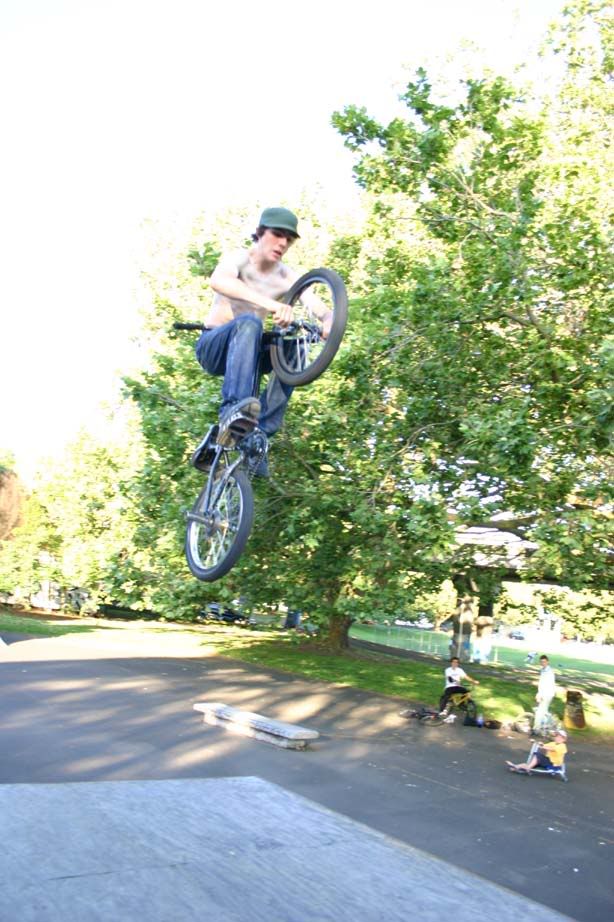 Louis two pegger- grabber HOLLA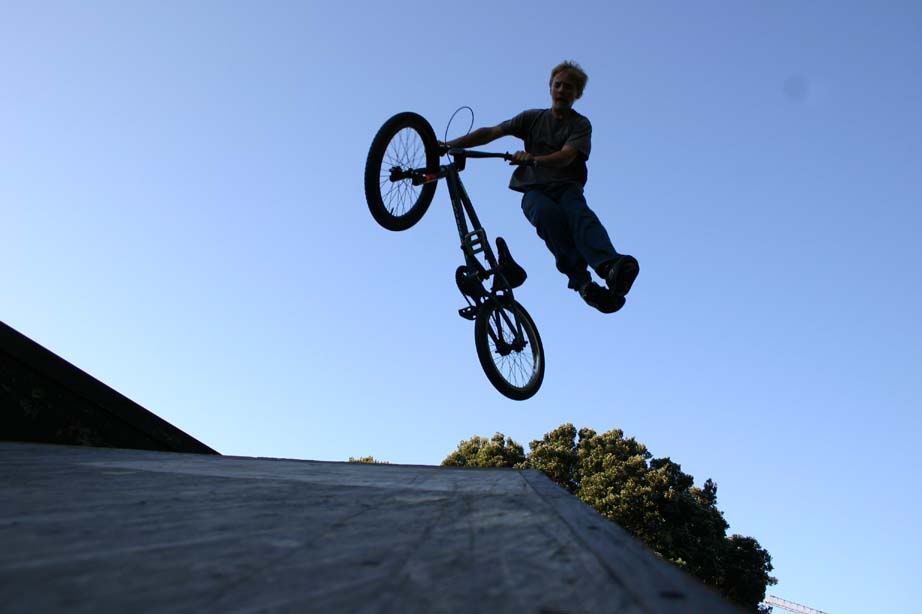 This little austrailian bringing the no foot can and indian air latter that day..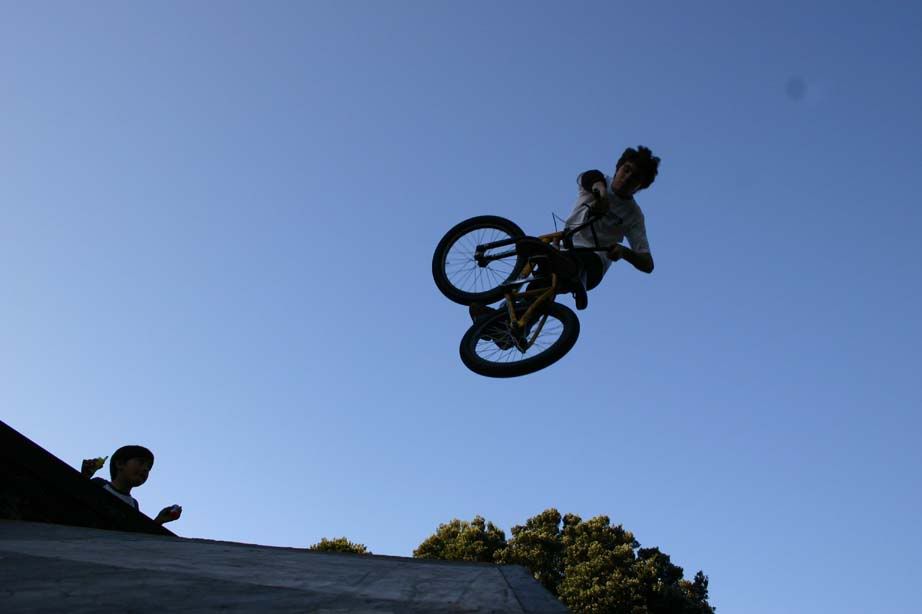 Geogre or is it really that self explanitory??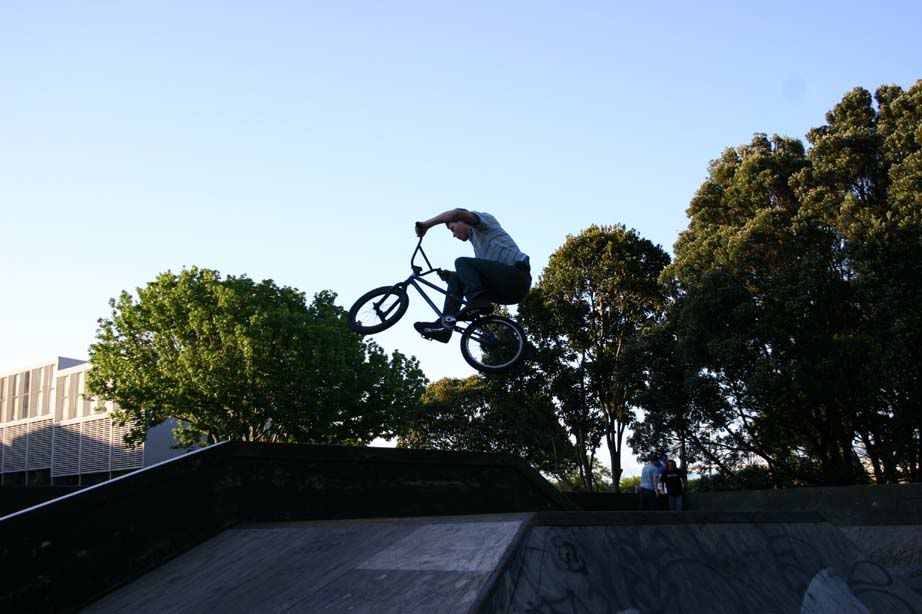 Im really running out of things to say
ewok "bill . howsit?"
bill "hey"
ewok "got my weed?"
Bill "what u upto?"
ewok "got my fuckin weed?"
---the Goss---
WHat is the goss? its the holidays ... paul moffat loves reading about him self , i saw him on the way to post office and had a chat , rad bro... Nic Fa'fe'ne made it out to vic last weeknd on his orange WTP for the first time in ages ... Nathan from down in upper hut is building some trails, sickness and he got a hair cut and is impressing ladies left , right and anus. Again his name is Pual moffat..
Geogre says a fucken big Chur for taking the time to read this..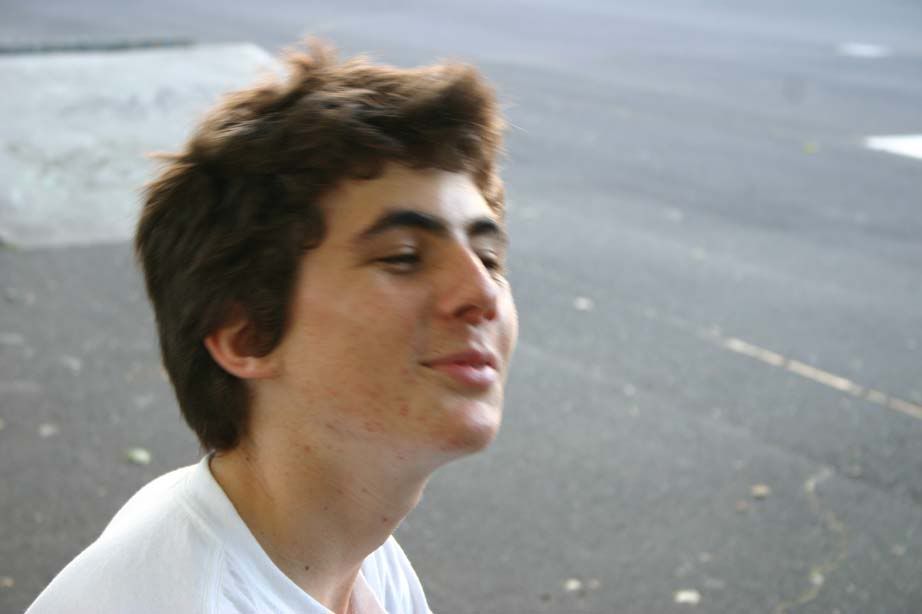 Hhahahahah sweet bros
-luke