Huh who wanted it first??? Caleb did.. so here you have it , put on some fuckin DragonForce cause its better than best. Well this weekend went almost to planned , but the best shit happen when something doesnt go right or does .... fuck im typing fast to DragonForce , to fast maybe , might even make to A and E with a broke finger?. Well it wasnt decided it was only me and louis to travel down to rotorua on friday night , ash and goegre were working on some political matters for the Undevoted Leader Donny Brash , some kind of secret thing. U know how it is , i tell you , you get two in the bum ,u want that? , maybe you do?
Roadie , got session belive it or not we listenened to 4 slayer live cds on the way , INSANE , Decade Of aggression , a 1985 concert and a 2005 concert... WARRRRRRRRRRRR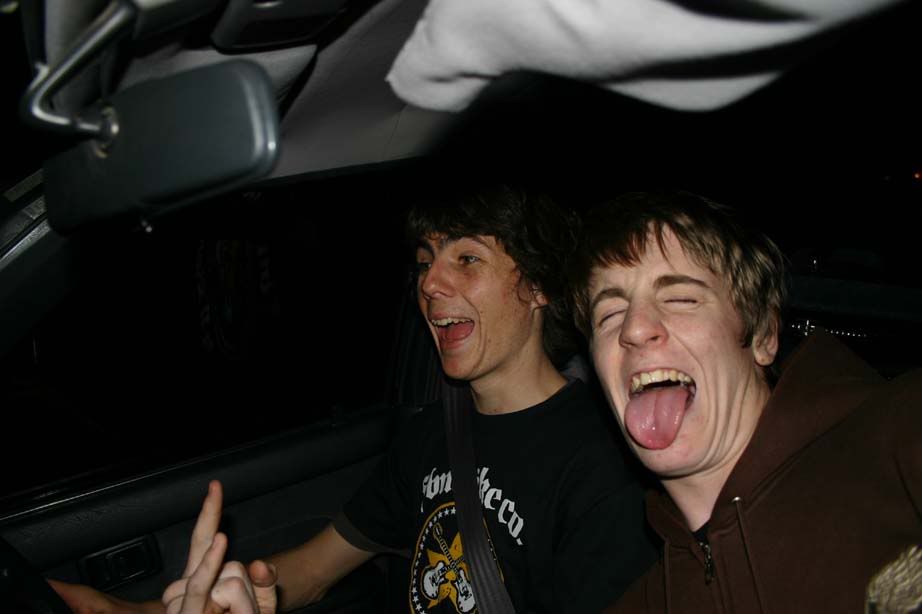 SO before shit gets to hardcore or gay like that pic we were in rotorua , its dark ... someones of age , get on it!!!! or get in under the sun more like it!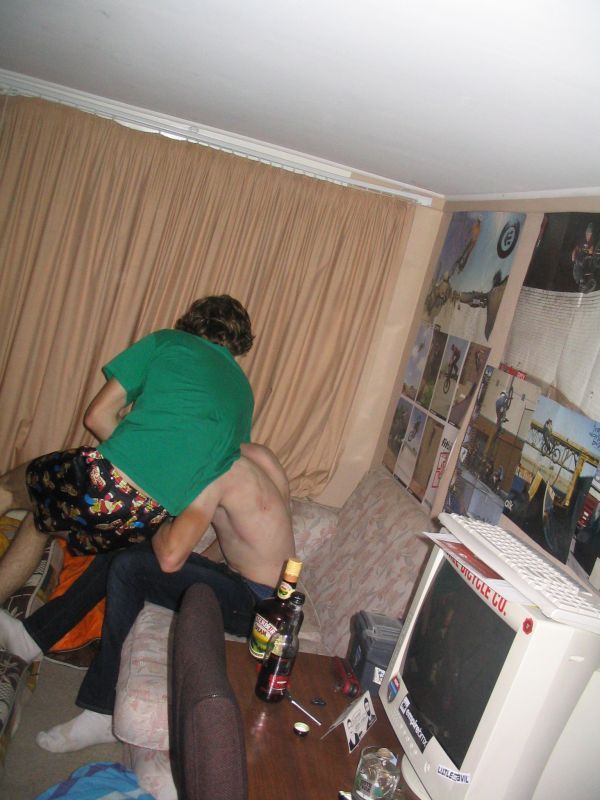 That morning after , plenty enough went down just not with Me behind a camera , trails got windy enough for occasional Dead Sailors so we headed out to Kawerau where the sun burns unless your a crosby kid with a flat peaked crooked hat grrrr..
We met Marlowe form gisborne who was staying with steven , good guy and rider and to get pissed with , che brutha TurnDown
NOw Simons another story he gets to wasted , look at his beer gut lunging over the bars RHEINIES !!!
Before long it was saturday night , a be jill did the camera go around , but they were some of the lamest drunk pics ever taken , except for this one , ryan takes the cake with facials..
Before long , we had slipped off into the dark , like water off stevens clean shaven arms. mmm , lovely... Sunday everyone was too hangover and I gave all my borrowed Records backs , so iam destined to get slayerized by the time i buy something else . We rode rotorua park for a good 30 mins heres what happend..
Simons turnsdowns the gap , while i pratices by balancing skills on something Acc would pay to see caught on camera.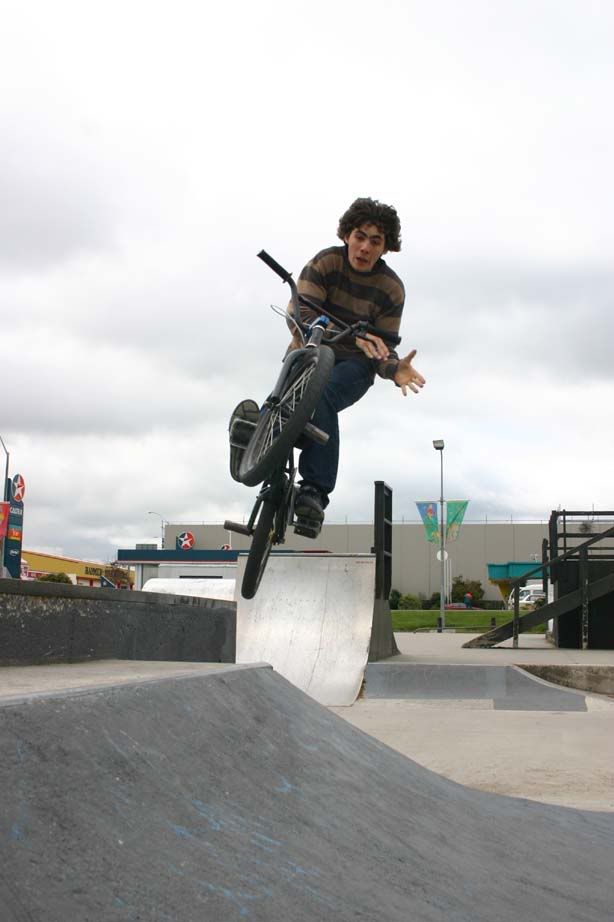 Louis , hard out hardspin
Simon TableTop over the concrete hip
We said our goodbyes and left to stop at , i cant even remember , umm ahha you will figure it out , this place is basically not good for much much some bent forks , whacked tranniiess
Thats it for the weekend I can feel the Stress Fracture factor in my finger now ,
And i think luke gilly is not coming back , well see txt me.
Later. Luke