update 12/09 , 13/09 nuthin, 14/09 still nothing
Welcome to the first update that i will continually finish cause its a large one , .. yes.
First i'd like to Apologise to the guys at the race track , they do all the work and do a good job of it , Refering to the council statement. Thanks for building and maintaining these great jumps.
Luke.
The Trip to rotorua
We go there alot , for good reason , its fun. It started at about 7 in the moring we left at 8 and on our way..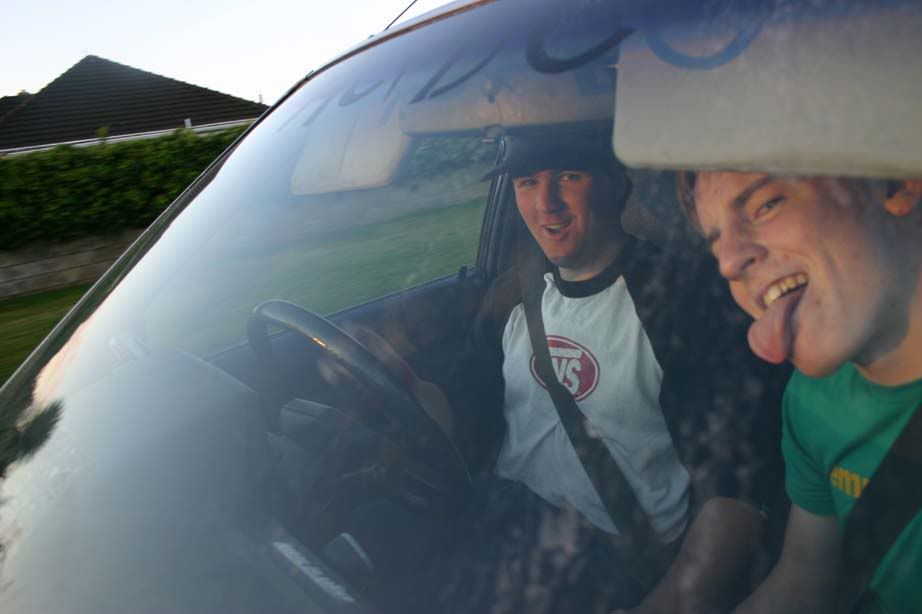 Cody and me trying not to drop the camera giong like 60kph.
I am at loss here , alwasy do a update when youve got fresh memories , not a week and another weekend later.
After a not so longish sleep all the way to rotorua , we went straight to the dirt jumps and met up with steven , simon , jared and cody ... ryan was at the lake with a very special guy? what the?
Rotorua dirt , with a bit of sweeping and a little work and water , they were good to jump..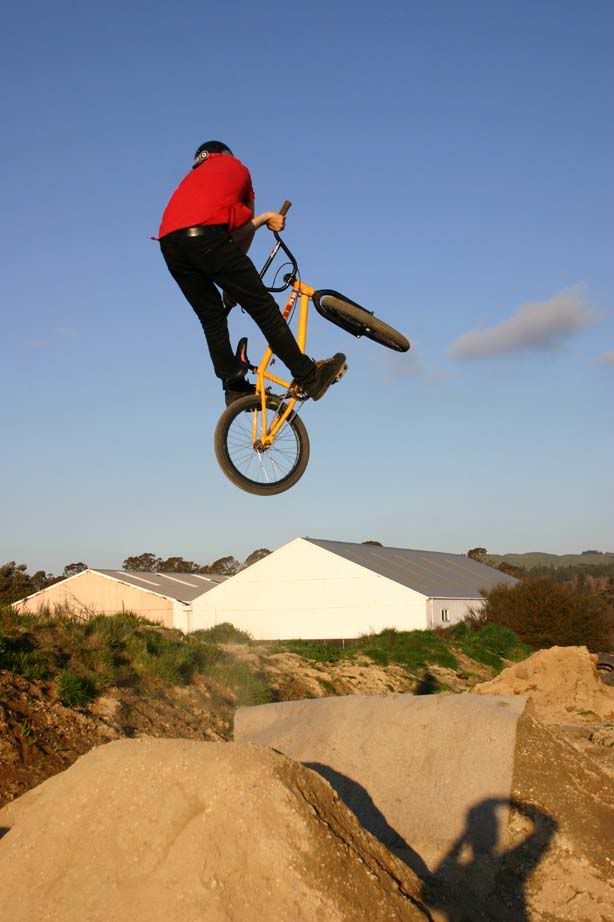 Geogre Cranked - clicked whatever X-Up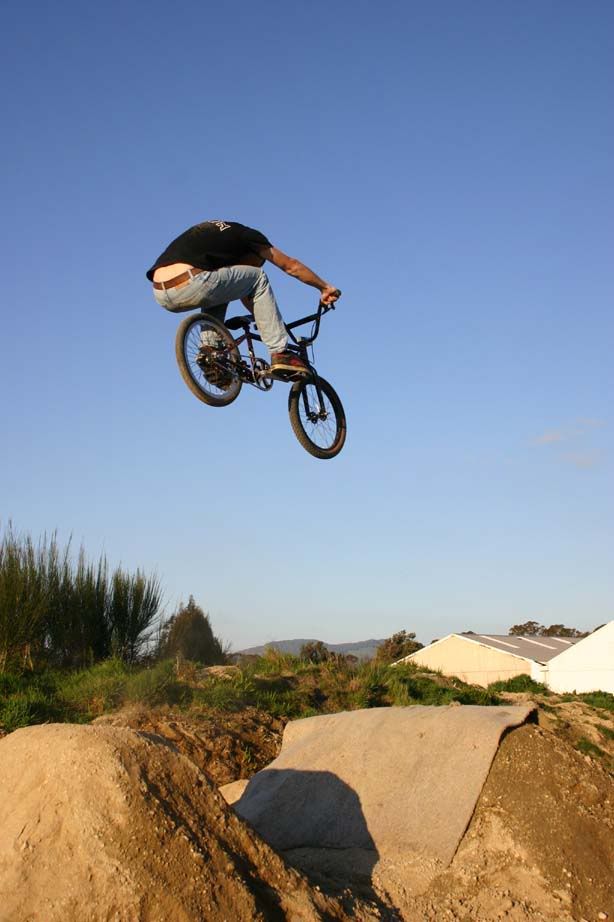 Simon Boosting for that myspace addiction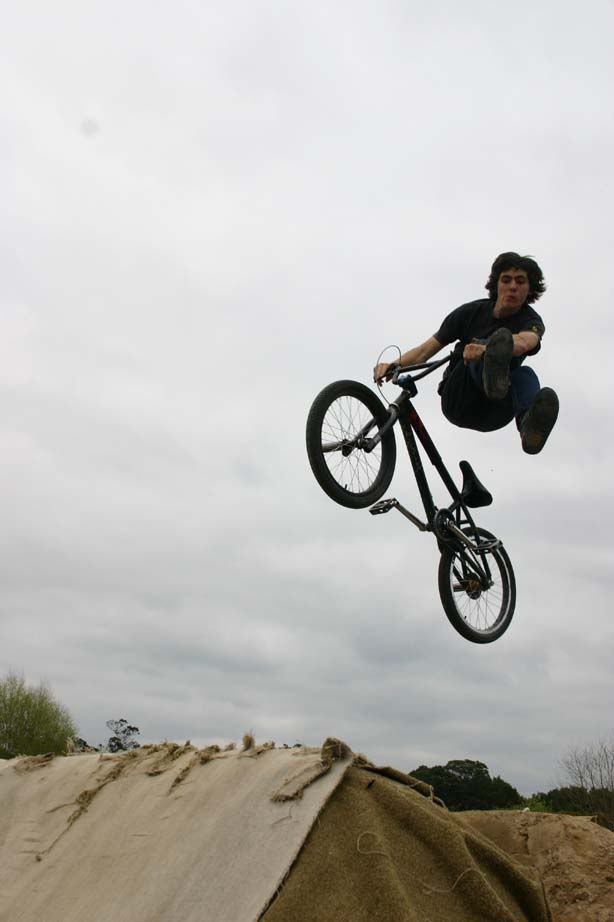 Louis no footcan kicker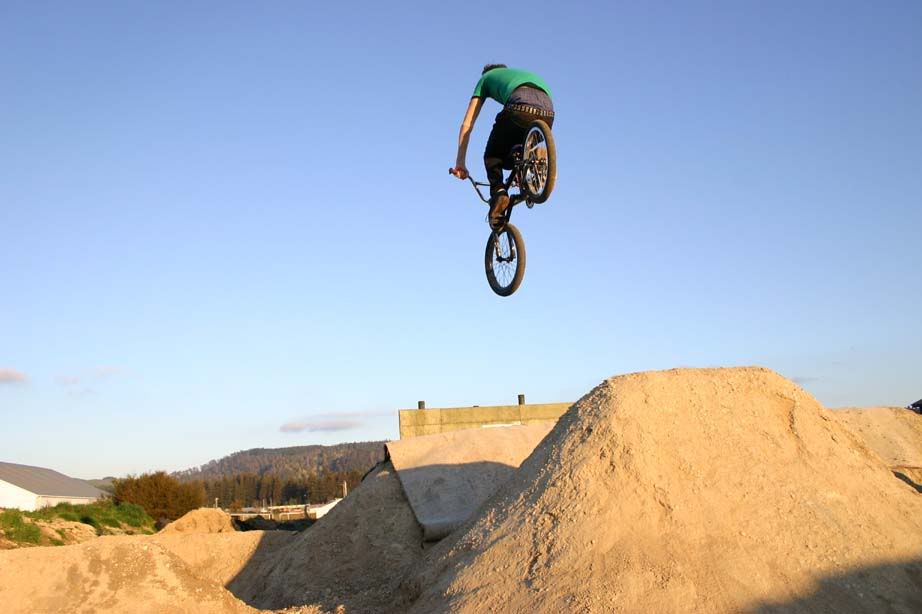 There is a good technique for a roadtrip if you want to rest ur legs high , croos one legs over over wind your sock into the window , Pearla matey , Peala , note: no warranty on socks ---- luke ,tuck nose dive.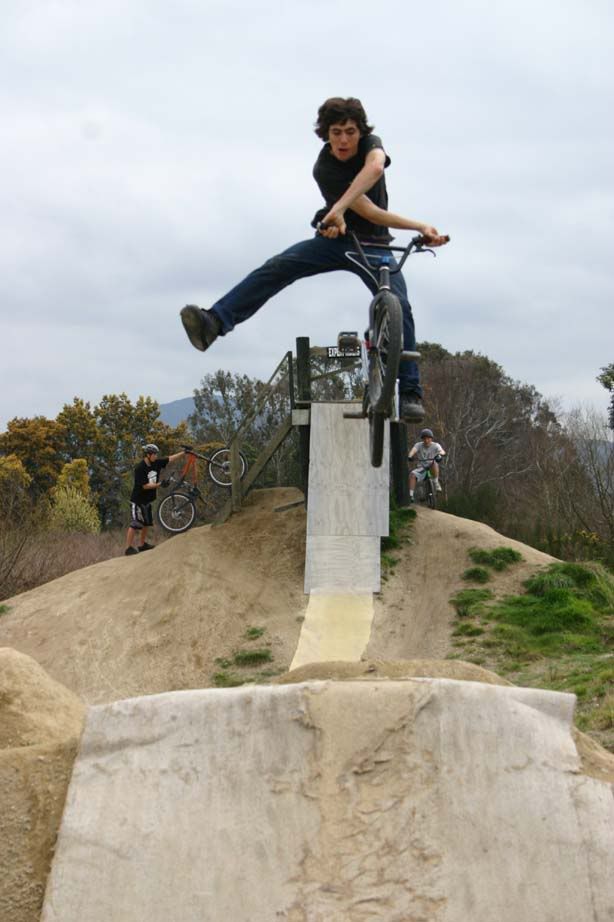 Louis with uncanny photo similar to , kelly baker photoshoot in dig...??? , yeh Stain of Mind...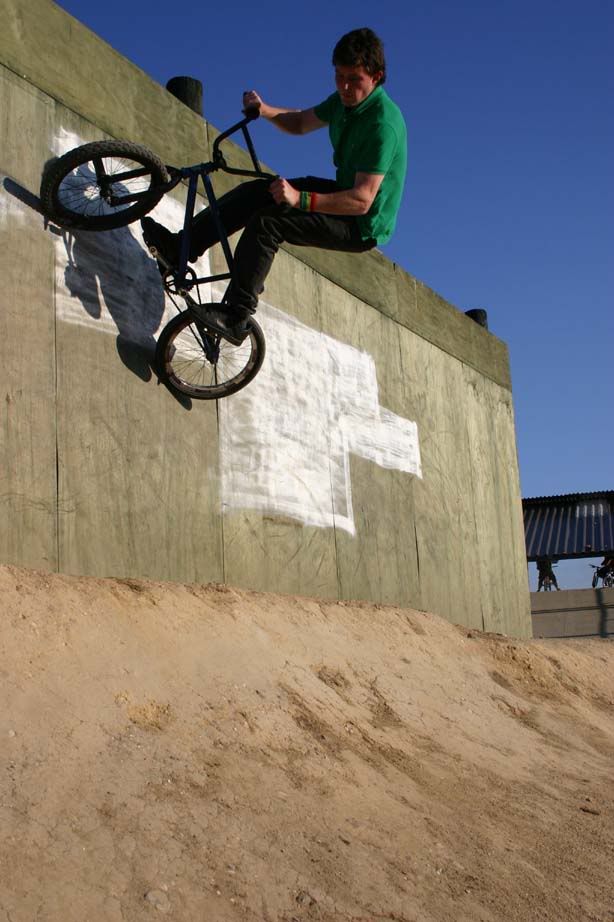 This place is awesome , huge wall with a dirt quarter at upto it, Ewok the master of the CC's maybe?
After a all day ride at the jumps.. we actually went there twice in a day.. It was time for festivities ..??? .. u know . Into the night and a bottle of CC's between louis and ewok , came "Luke!...luke........ luke mate... I Commend the fucken CC's .... Mate!!!" louis was drunk before we got off the verander .. Into the night some quotes came to be.
Simon has too many pornos , "EveryOne saw Boobies , so it was Sweet" including simon and the story told by cody , Crystal?? who?? I think i Came? haha it was complete with a nudy run aswell , I just felt like going for a run! . Lindsay wants details and Ryan didnt see Shit...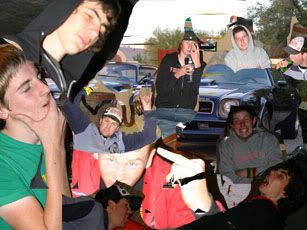 E CONTINUED...